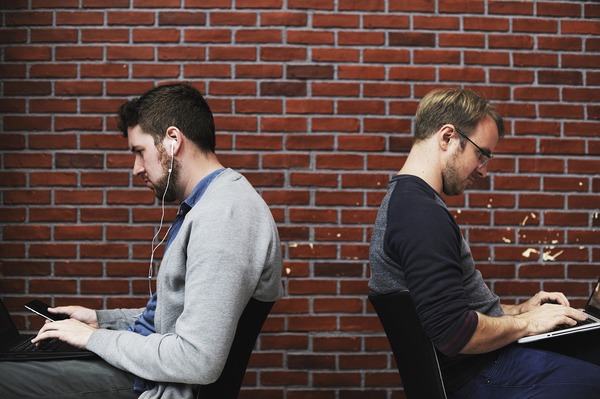 The creation of digital currencies has led to a number of business opportunities cropping up in the job market, many of which were unheard of less than a decade ago. There are also a substantial number of new startups dedicated to the cryptocurrency space that have emerged in the last five years. One of these startups is popular bitcoin exchange and wallet provider Coinbase.
What is Coinbase?
San Francisco-based Coinbase is a digital currency service provider that allows people to buy, sell, and store several of the world's leading digital currencies. The platform currently supports bitcoin (BTC), Ethereum (ETH) and Litecoin (LTC). In addition to allowing individuals to trade in cryptocurrencies, Coinbase also facilitates the inclusion of merchants into the cryptocurrency space through its merchant services department and provides professional traders with a regulated bitcoin trading platform called GDAX.
The company was started in June 2012 by Brian Armstrong and Fred Ehrsam with an aim to facilitate the buying and selling of bitcoin through the use of bank transfers. After a series of substantial investments from a few well-known investors, Coinbase stated to make a name for itself. The platform quickly gained one million users by 2014, only two years after its creation.
Continuing Growth of Coinbase
In the same year, Coinbase was able to get into partnerships with leading retailers which led to the acceptance of bitcoin as a method of payment. Some of these retailers included online retail giant Overstock as well as travel agent Expedia. The company also collaborated with payment service Stripe leading to the addition of bitcoin to the methods supported by the digital payments company.
Continuing its upward trajectory in 2015, Coinbase received a $75 million investment from a group of investors, led by Draper Fisher Jurvetson. To date, the company boasts over $217 million from many leading investors. Following 2017's massive growth in bitcoin and other cryptocurrencies, the number of Coinbase users has risen to around the 13 million mark.
Coinbase operates in New York under the BitLicense offered by the New York Department of Financial Services. This license allows it to offer its users full trading capabilities using the three approved digital currencies.
The company has three major services. These are Coinbase, Global Digital Asset Exchange (GDAX), and its merchant payment platform. Coinbase allows users to simply buy and sell cryptocurrencies while GDAX is better suited for the professional investor. It features a range of tools and charts required for trading. The merchant platform facilitates the inclusion of bitcoin as a payment platform through easy-to-use APIs.
The Company Culture
As stated on its website, Coinbase aims to create easily accessible financial services for people across the world. "An open financial system is one that is not controlled by any one country or company (just like the internet did for distributing information). We think this is the highest leverage way to bring about more economic freedom, innovation, efficiency, and equality of opportunity in the world."
The company believes decentralized cryptocurrencies like bitcoin are the key to making this a possibility. This is because of their inherent characteristics like decentralization and security. Coinbase believes cryptocurrencies can allow fast and cheaper money transfers globally, as well as providing banking services to those who are unable to access the services offered by traditional financial institutions. Explaining further, the company states: "An open financial system can be a great equalizer and lift billions out of poverty while accelerating the pace of innovation around the world. This is the best way we know to change the world."
The company puts a high value on making the cryptocurrency space easily accessible by creating products that are simple to understand and to use. Moreover, Coinbase prides itself on being one of the most trusted names within the digital currency space. This is an essential part of their business strategy. "Trust is the sum of every interaction of customers have with us as a company. It requires us to be world class at security, compliance, technology, customer support, design, and more."
To facilitate the efficient working of the company, Coinbase expects the people in its team to utilize their relevant skill sets while adhering to the four company values. These are clear communication, positive energy, continuous learning, and efficient execution.
Careers at Coinbase
Coinbase employs a number of people with different skill sets to keep its operation running in an efficient and effective manner. From departments like engineering and data science to design and customer support, there is a wide array of people working on the platform.
According to Paysa, the average salary at Coinbase is $114,000 per year. The lowest amount paid is $72,000 with the highest amount being $161,000. The site states this to be an estimate that includes a base salary as well as approximate equity and any bonuses.
Paysa points out that there is a difference in amounts paid out according to job title at Coinbase. Customer service employees make the least. 
Those in management positions make substantially more.
However, people specializing in the more technical aspects such as engineering earn the most at Coinbase.
According to job listing site Glassdoor, most Coinbase employees earn upwards of $75,000 per annum. The site also lists reviews by employees of the pros and cons of working at the firm. Many list a progressive environment coupled with a great management team as an advantage. However, the company does not match 401(k) contributions made by the employee, which may deter some from choosing a career with Coinbase.
Despite Coinbase being the first bitcoin startup unicorn, valued at over $1.6 billion, its employees earn similar salaries as individuals working at comparable tech and fintech companies.
Working for a bitcoin startup is one way to make money in the world of New Finance. Interested in learning about some other ways to do so? Subscribe to the Bitcoin Market Journal newsletter today!