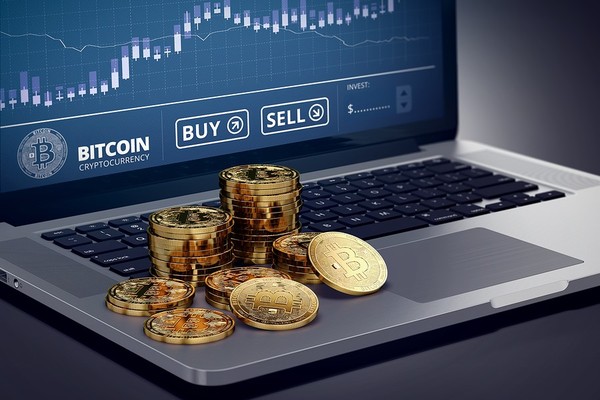 There are many bitcoin trading platforms that you can use to trade bitcoin. With this in mind, it can be somewhat challenging for those new to bitcoin to ascertain which exchanges will most likely meet their bitcoin trading needs.
To help you find the digital currency exchange that will best satisfy your investment needs, the Bitcoin Market Journal team is providing this list of the five best bitcoin trading platforms.
| | User Friendliness | Fees | Security | No of Altcoins | Payment Methods |
| --- | --- | --- | --- | --- | --- |
| Bitstamp | 3/5 | Tiered according to volumes | 5/5 | 3 | Bank transfer, cryptocurrencies, credit card |
| Kraken | 3/5 | Tiered according to volumes | 5/5 | 16 | Bank transfer, cryptocurrencies |
| Gemini | 4/5 | Tiered according to volumes | 5/5 | 1 | Bank transfer, cryptocurrencies |
| Bittrex | 5/5 | 0.25% | 5/5 | 250 | Bank transfer, cryptocurrences |
| GDAX | 4/5 | Tiered according to volumes for Price taker, 0% price maker fee | 4/5 | 2 | Bank transfer, cryptocurrencies |
Kraken
Founded in 2011, Kraken is one of the longest standing bitcoin trading platforms that has managed to withstand the test of time. Kraken supports bitcoin, Ether, and Litecoin as well as 14 other altcoins, making it a popular exchange among more experienced digital currency traders.
However, it is not easy for novices to use as it has a somewhat challenging user interface. In addition, the exchange is not suitable for small amounts because the fees for such transactions will be quite high.
Bitstamp
Founded in 2011, Bitstamp was one of the first licensed bitcoin trading platforms in Europe. The exchange has relatively low volume-tiered trading fees and a mobile app that allows users to trade on-the-go. Currently, Bitstamp supports four digital currencies: bitcoin, Ether, Litecoin, and Ripple.
It is a well-respected exchange, but it may be somewhat challenging for new users as it has a difficult-to-use interface.
Bittrex
Founded in 2014, Bittrex has positioned itself as one of the most popular digital currency exchanges in the market. Not only is Bittrex's bitcoin trading platform easy to use for beginners, the exchange also supports over 200 altcoins, including many smaller coins that only a few exchanges are listing. Hence, if you are looking to invest in a wide range of digital currencies, Bittrex should be your go-to exchange.
However, it should also be noted that Bittrex has been criticized for sub-standard customer service as well as inexplicable account suspensions. Hence, as with all bitcoin exchanges, you should only use it to trade, not to store your digital currency holdings.
Gemini
Founded in 2015 by the Winklevoss brothers, Gemini is a regulated digital currency exchange based in the US. It is a trusted exchange with strong security features, and its fees are in consonance with market averages. It is also relatively easy to use for newcomers to the bitcoin investment space.
Currently, the exchange is for US-based users only. However, there are plans to expand worldwide in 2018. Gemini supports only bitcoin and Ether trading.
GDAX
GDAX, which stands for Global Digital Asset Exchange, is the professional investors-focused digital currency exchange of Coinbase, which is currently one of the most popular bitcoin wallet providers and exchanges in the market. Users are able to use the same login details to access both exchanges, which makes it easily accessible and wildly popular for bitcoin newcomers who have already been using the Coinbase app to buy bitcoin.
In addition, the exchange features low fees and supports bitcoin, Ether, and Litecoin. Moreover, GDAX once lost its customers funds but ensured all the money was refunded to affected users, which is a clear sign that GDAX cares about its user base.
Conclusion
If you are looking to start trading bitcoin regularly, one of these five trading platforms will likely meet your needs. Before you jump into trading, however, be sure that you have the most up-to-date information available about trading strategy. Want to do that the easy way? Subscribe to the Bitcoin Market Journal newsletter today!