Are you thinking about buying Dash with PayPal?
With a market cap of almost $1 billion, Dash ranks #13 on CoinMarketCap. Dash was created by Evan Duffield; its Genesis Block was mined on January 18, 2014. According to BlockGeeks, Dash was originally known as Xcoin and then changed its name to Darkcoin. Darkcoin became popular on the Dark Web.
In 2015, Darkcoin was rebranded as Dash ("digital cash"). Dash reached its all-time high of $1,642.22 on December 20, 2017, and it currently trades at $110.52 per coin.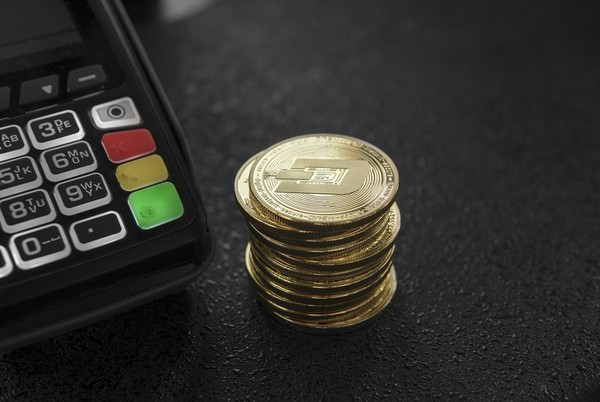 Can I Buy Dash with PayPal?
Buying digital currencies like Dash and bitcoin with PayPal is difficult.
You cannot buy Dash (or any other digital currency) with PayPal on major exchanges like Kraken because of the risk of fraud.
PayPal transactions can be easily reversed, while digital currency transactions are very difficult to reverse, creating an opportunity for fraudsters. Therefore, you cannot directly buy Dash with PayPal.
However, you can buy Dash with PayPal using an indirect approach.
This involves going through a peer-to-peer bitcoin exchange like LocalBitcoins. LocalBitcoins is similar to Craigslist; traders can post buy or sell ads.
Some traders on LocalBitcoins will let you buy bitcoin with PayPal. However, since PayPal is a riskier payment method, they will charge you more.
Step 1: Create a LocalBitcoins Account
First, you will need to sign up for an account on LocalBitcoins.
Click on this link: https://localbitcoins.com/register/
Come up with a username and password. Enter these and your email address.
You will have to type in the password here twice.
Then left-click the box which says "I'm not a robot".
(Sorry, robots. It's pretty clear that they don't want your business.)
Then check your email for a confirmation email. You will need to click on that to get started.
You may also want to verify your phone number and upload an ID card. People are more willing to trade with verified accounts.
Step 2: Buy Bitcoin with PayPal
The next step involves buying bitcoin with PayPal.
First, go to this page: https://localbitcoins.com/buy_bitcoins
Here is a screenshot of the page:
Choose your country and national currency.
Next, click the box that says "All online offers" and select "Paypal" from the drop-down list. Then click "Search".
That will take you to this page:
Here you can see open offers. You can buy bitcoin with Paypal from any of these traders.
Each trader has two numbers in the parentheses next to their username. The first number is the trader's number of confirmed trades; the second is the trader's feedback score.
Look for traders with high feedback scores that have a high number of confirmed trades.
These traders also post limits, with the minimum and maximum purchase values.
At the time of writing, the price of bitcoin on CoinMarketCap was $5276.46. These traders are charging you more since Paypal is risky.
It looks like "meliton1502" offers the best deal. Let's buy bitcoin from him.
Click on "Buy".
Then read the instructions here and type in the amount of bitcoin you wish to purchase and send meliton1502 a trade request.
Now have you have bought bitcoin with PayPal. But you aren't finished yet.
Step 3: Sell Bitcoin for Dash
Click here: https://localbitcoins.com/sell_bitcoins
Again, click on the box that says "All online offers" and choose "Dash altcoin".
Here you can see the offers from traders willing to trade dash for bitcoin.
"Easybits_jamda" offers good terms. Let's go with this trader.
Click on "Sell".
That will take you to this trader's ad.
Again, follow the instructions, type in the amount you are willing to sell, and send a trade request.
The Dash will be sent to your Dash address.
NOTE: Do not give this trader your private key.
LocalBitcoins will now hold your bitcoin in escrow. You should be receiving Dash within six hours. Check to make sure you receive Dash before releasing the bitcoin.
That's all there is to it!
You have now successfully bought Dash with PayPal.
Step 4: Sign up for the Bitcoin Market Journal Newsletter.
Too busy to follow blockchain news full-time?
Our free weekly newsletter provides insights and analysis on digital currencies like Dash. We also let our readers in on potential opportunities.
Our most recent newsletter featured an article on Ravencoin, one of the hottest altcoins of 2019. Yes, it may be a bear market, but this coin has more than quadrupled year-to-date!
If this interests you, subscribe to the Bitcoin Market Journal newsletter today!