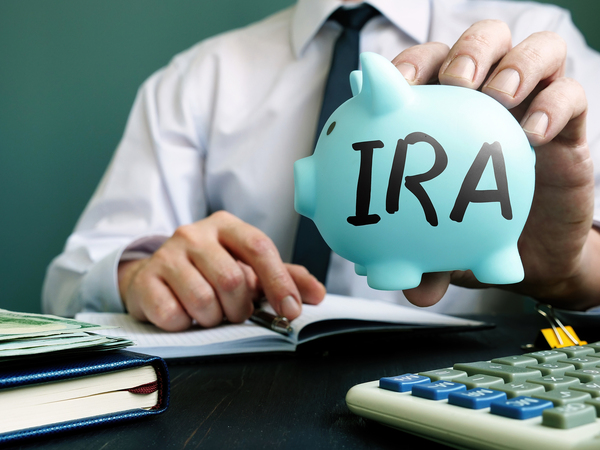 In a little over ten years, bitcoin has matured into a globally-accepted investment asset class. As a result, you can now even add bitcoin into your IRA as part of your retirement planning.
Learn how Bitcoin IRAs work, which providers offer them, and whether it's a good idea to make bitcoin part of your retirement fund or not.
What is an IRA?
An IRA (Individual Retirement Account) is a popular investment method used for retirement due to specific tax benefits. The four main types of IRAs; Traditional, ROTH, SEP, and SIMPLE offer slightly different ways to invest in your retirement with the purpose of avoiding unnecessary taxes.
In most cases, individuals can invest up to $6,000 of earned income (not including capital gains, social security, child support, etc.) annually into an IRA. But it's important to note that IRAs are not very liquid. The penalty for withdrawing funds from an IRA account before the age of 59.5 is 10%, so the vast majority of IRAs are based on a "set it and forget it" mentality.
Since 1974, Americans have utilized the benefits of IRAs to reduce taxes in the present while saving for the future. Interested investors can set up an IRA with the bank, brokerage, or credit union of their choice. The portfolio distribution is typically determined by the party offering the IRA unless it's a "self-directed IRA." Self-directed IRAs enable investors to choose asset allocation.
IRAs generally consist of widely accepted safe investments, including mutual funds, ETFs, bonds, and some blue-chip stocks.
Why Invest in an IRA?
The IRS promotes the use of IRAs because it's ultimately a tax-advantaged financial product that helps Americans save for retirement. The foundation for financial security typically begins with baseline accounts like an IRA, but it should by no means be the only source for retirement income.
The average IRA returns 7-9% on an annual basis, but due to contribution limitations, early withdrawal penalties, and restrictions on earned income, it should remain largely untouched until the age of 59.5.
Since it hit the markets in the early 1970s, millions of Americans have taken advantage of the IRA to ensure their golden years are financially stable. In short, an IRA has few disadvantages if used for the sole purpose of saving and investing for retirement.
How Does a Bitcoin IRA Work?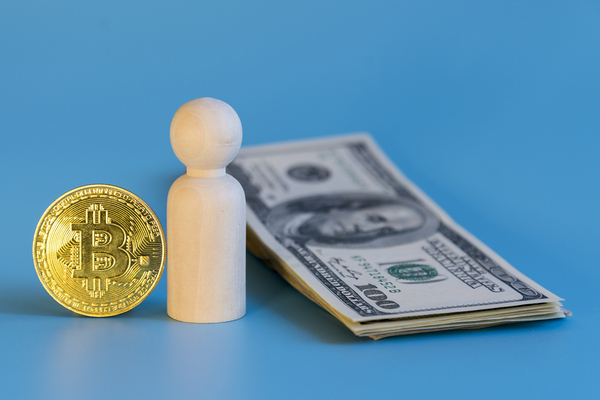 As Bitcoin continues to purge through traditional finance, it has made a significant impact on the way in which we view retirement funds. Bitcoin IRAs have exploded onto the scene as retirement investment funds with a side order of increased risk. Having said that, the IRS has yet to create an IRA account that includes digital assets. So it's up to individual custodians to create self-directed IRAs (SDIRAs) in order to include digital assets.
Self-Directed IRAs have been used to expand investments towards real estate, precious metals, notes, tax lien certificates, and more. As of late, SDIRAs have begun to include digital assets like Bitcoin, Litecoin, and Ethereum, all to be taxed at the same rate as "property", according to the IRS.
The only type of IRA allowed to include digital assets is an SDIRA, but investors must still go through a custodian in order to start their retirement fund. The custodian, contrary to traditional IRAs, has no fiduciary responsibility to the client, which means choosing the right provider of your digital asset IRA is that much more important.
Although digital assets undoubtedly add risk to the overall portfolio, Bitcoin IRAs offer diversification and higher potential gains for those investors willing to back the digital asset revolution.
Best Bitcoin IRA Accounts
The analysts at Bitcoin Market Journal have comprised a list of the top Bitcoin IRA accounts currently available. A number of factors were included in the final score of each IRA, including launch year, number of supported assets, minimum investment, and more.
| IRA | Description | Launch Year | No. of Investable Digital Assets | Minimum Investment (USD) | Twitter Followers | Fees | Score |
| --- | --- | --- | --- | --- | --- | --- | --- |
| Broad Financial | Broad Financial recognized the increase in competition surrounding Bitcoin IRAs, so they decided to differentiate themselves in a few key categories. For starters, they have no minimum investment and offer a flat fee structure. They also claim to offer IRAs with the option to include whichever cryptocurrency the investor desires. Investors will have near total control of their Self Directed IRA should they choose Broad Financial. | 2004 | All Digital Assets | 0 | 162 | Broad Financial offers a flat fee structure of $1,295 to set up a Self Direct IRA. | 4.0 |
| iTrust Capital | iTrustCapital was founded by industry leaders in the alternative investment IRA industry. iTrustCapital is the leading digital asset IRA trading platform that allows clients to directly buy and trade cryptocurrencies and physical gold in real-time through their retirement accounts. | 2018 | 6 | 1000 | 988 | iTrust Capital charges a flat monthly rate of $29.95 in addition to a 1% on all crypto trades and $50 over spot fee for gold. | 4.0 |
| BitcoinIRA | BitcoinIRA has managed to position itself as the market leader in the digital currency IRA space since its launch in 2016. The California-based IRA provider claims that customers can sign up for a Bitcoin IRA in as little as three minutes. BitcoinIRA has completed an impressive $400+ million in transactions and they now offer custody insurance up to $100 million. | 2016 | 8 | 5000 | 2043 | Bitcoin IRA has a fee based on the amount invested, and Kingdom Trust IRA also has additional custodian and security fees. | 3.5 |
| CoinIRA | CoinIRA's parent company, GoldCo, has over ten years of experience managing gold-based IRAs. Although they are newer to the scene, CoinIRA has a solid group of professionals backing the company. CoinIRA has an eye popping $30,000 minimum investment for cash accounts, but they state that the minimum is waived when setting up a Bitcoin IRA. | 2017 | 6 | 0 | N/A | CoinIRA fees line up with the average in the industry, asking for an estimated 10-15% of the digital assets. | 3.5 |
| BitIRA | California-based BitIRA launched in 2017 to enable investors to invest in a range of digital assets in a tax-beneficial way as part of their retirement planning. Currently, the IRA provider offers eight investable digital assets. Digital currency IRAs can be set up as a traditional IRA, Roth IRA, SEP, or a SIMPLE account. | 2017 | 8 | 20000 | 234 | Information Unnavailable | 3.0 |
| BlockMint | Lear Capital oversees the BlockMint operation, and the parent company has done nearly $3 billion in retirement asset transactions. BlockMint ensures custodians secure holdings with offline cold storage wallets. | 1997 | 6 | 10000 | N/A | BlockMint charges a fee of 15% to purchase your cryptocurrency and provides discounts based on volume. Equity Trust, the IRS approved Custodian for your account, charges a one-time $50 account establishment fee, a one-time $500 platform enrollment fee along with a 1% transaction fee. To securely store and maintain your Crypto IRA, there is an annual maintenance fee of $195, a monthly platform maintenance fee of $20 and a .07% storage fee per month on the Crypto IRA balance. | 3.0 |
| Regal Assets | Regal Assets commands a powerful position in the Bitcoin IRA space. They have a substantial following on social media, which is likely due to their early start incorportating digital assets into financial products. They offer a clean and professional approach to digital asset IRA investing along with other types of IRAs like gold and silver. | 2010 | 8 | 5000 | 4430 | Information Unnavailable | 3.0 |
| BitAdvizers | BitAdvizers takes a secular approach to managing crypto IRAs. They offer personalized investment advice where an account executive serves as the sole point of contact. BitAdvizers puts emphasis on clients aged 50-70 looking to boost the growth of their traditional IRAs. | 2009 | 6 | 10000 | N/A | Investors will pay a one-time $550 fee for account setup and enrollment. Transaction fees will vary. Storage and maintenance fees for your cryptocurrency IRA are $195 annually plus $20 per month, and 0.07% on the IRA balance. | 3.0 |
| Bitvest IRA | Bitvest IRA uses their own miners to collect Bitcoins for use in an IRA. Customers can purchase Bitcoin from Bitvest IRA at a discounted rate of up to 20% for deferred delivery or immediate purchase. You can choose among several options for Bitcoin purchases. | 2014 | 6 | Information Unnavailable | 37 | Information Unnavailable | 2.5 |
| Noble Bitcoin | Noble Bitcoin was founded by the teamble Gold Investments, which is a firm that is well versed in precious metals IRAs. The California based company offers a simple four step process where investors can transfer funds from their existing 401k/IRA to a new Bitcoin IRA. | 2016 | 4 | Information Unavailable | N/A | Information Unnavailable | 2.0 |
Should Bitcoin Be a Part of Your Retirement Fund?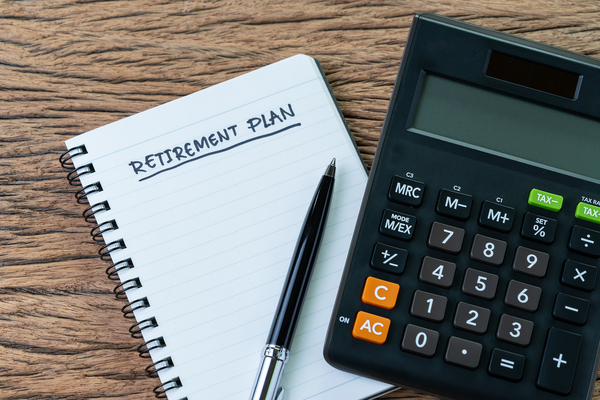 It's well documented that digital assets carry more risk than stocks, bonds, mutual funds, etc. If an investor chooses a Bitcoin IRA versus a traditional IRA, they are taking on more risk in order to potentially generate higher returns.
As the old saying goes, if you want something done right you must do it yourself. Investors should conduct copious amounts of research prior to choosing a Bitcoin IRA as their primary retirement fund.
The success of the Bitcoin IRA will, at least in part, be determined by the overall adoption and value proposition of digital assets into the future. However, customizable Bitcoin IRAs allow investors to determine the contribution size of digital assets to their portfolio, which is a clever way to "get in on the action" while keeping a manageable level of risk.
Conclusion
Bitcoin IRAs are still a new financial products. Although many companies now offer a variety of digital asset-based IRAs, there is still plenty of work to be done. For example, the vast majority of Bitcoin IRAs require hefty upfront fees, a cost that, if using traditional IRAs, would not exist. Furthermore, volatility in the digital asset market has persisted through the years with no signs of slowing down in the near future, which means that your IRA would be subject to that same volatility.
When saving for retirement, safety is paramount, but that does not mean investors cannot make space for digital assets in their Bitcoin IRAs. Using a Self Directed IRA, along with the help of a custodian, will give investors more options when it comes to the allocation of their funds. A number of companies offer IRAs with anywhere from one to eight different digital currencies.
If you believe Bitcoin IRAs fit your retirement goals, assess the upfront costs and additional fees prior to opening an account. However, at this point in time, it might be best to wait for future products with lower entry fees.
Related Articles
Subscribe to Bitcoin Market Journal to stay up-to-date with the latest developments in the digital asset markets.