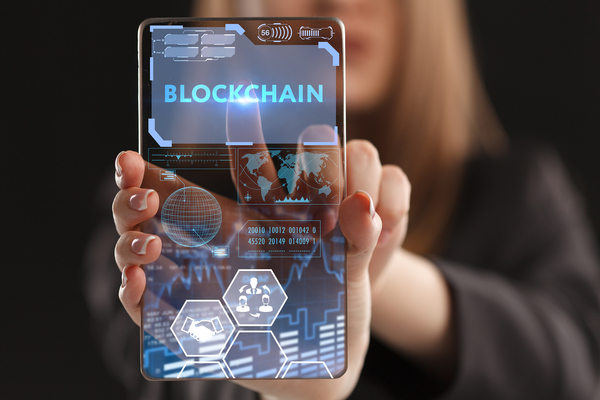 My uncle, now in his 80's, has been a lifelong value investor. In the style of Warren Buffet (whom he greatly admires), he invests for the long term, in good-quality companies whose stock is trading at a fair price.
Once we were talking about how to build personal wealth, and he impressed the importance of education. "If you weren't born rich," he said with a smile, "you better get educated."
Or as a financial adviser once told me when I was considering graduate school, "The best investment you can make is in yourself." Or as Benjamin Franklin once said, "An investment in knowledge pays the best interest."
See a pattern?
Education is not just the key to building personal wealth – more skills to pay the bills – it's also the key to building the blockchain industry.
I spent this week at Blockchain Expo in Silicon Valley, the largest blockchain conference in the world, and the one theme that kept coming up was education. I asked my colleague and fellow keynote speaker Mike Wise his single takeaway. He texted me back: "Education."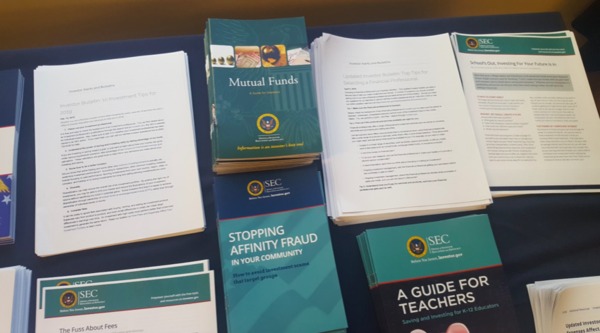 Blockchain education – not regulation – is the biggest challenge facing this industry today. Here's why.
Blockchain Education for Investors
In 2019, I attended a talk by Jay Clayton, the head of the Securities and Exchange Commission, and I was impressed with the educational materials the SEC had brought with them. Written for investors, they explained the basics of saving and investing, in plain English.
It's only a matter of time before the SEC begins publishing these materials for blockchain investing. (We'd love to help.) This series will explain what bitcoin and cryptocurrencies are all about, and where they fit in an overall investing portfolio. It will explain how to find good opportunities, stay away from low-quality investments, and diversify risk.
If this sounds familiar, it's because we've already created it. [Download it here.] We use large, easy-to-read fonts, bright colors, and lots of eye candy to make sure that people actually read and retain the information. We've handed out over a thousand of these at trade shows; investors eat them up.
Blockchain Education for Government
In order for this industry to move forward, we've got to figure out how blockchain tokens are regulated. That requires the participation of government – but our leaders are a million miles up! They're already expected to be experts on the economy, healthcare, housing – and now this geeky financial technology as well?
Those of us who understand this technology have to lead the way. It is our responsibility – it is our calling – to bring smart, common-sense ideas to the table so that we can have a starting point for discussion. (Not just waiting for regulators to "figure it out.")
At a blockchain event, I heard Justin Schmidt from Goldman Sachs, who, in just a few succinct slides, explained economic systems, digital assets, and a few smart questions on how to think about these new blockchain investments.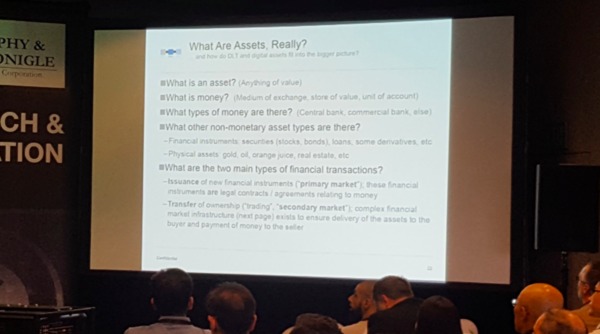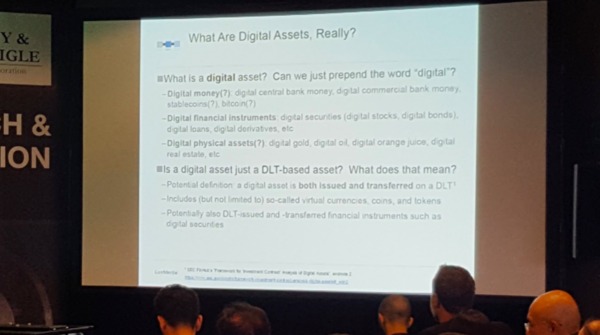 These kinds of easy-to-understand slides, framed around simple questions, are actually very difficult to do. We've got to make this stuff easy to understand, to reduce the complexity of regulation to a few powerful questions.
Blockchain Education for Businesses
This goes without saying. (I'm saying it anyway.) I've heard several people describe blockchain as a "solution in search of a problem," when actually I think it's a solution in search of a prophet. We need prophets not just to evangelize the technology, but to explain where it works and where it doesn't.
It's why my co-author Evan Karnoupakis and I have partnered with O'Reilly to develop all this great education for business leaders, like our What is Blockchain? primer, and our State of Blockchain report. We've made them short and easy to read, perfect for busy executives.
And we're working on BLOCKCHAIN SUCCESS STORIES, the first book of real projects from real companies, to teach the world what these early pioneers have learned. We've just finished up the first handful of case studies, and we're so excited to share them with you. Stay tuned.
Blockchain Education for Students
Developers, developers, developers. They're the people who actually build this stuff, and we need more of them. We also need economists who understand blockchain token design, marketers who understand how to build blockchain communities, and user interface specialists who can make blockchain projects that are fun and usable.
Across this new industry, we need a huge, fast-flowing pipeline of talent, and to do that we need teachers. But first, we need teachers to teach the teachers. We need lesson plans for an industry that's moving faster than lesson plans can be written.
We need more organizations like Blockchain Education Network, which is developing an open-source blockchain curriculum that can be easily launched at universities around the world – not only by faculty but by the students themselves. They're taking the decentralized approach to teaching, which is paying dividends.
If an investment in yourself pays the best interest, an investment in teaching others pays dividends. That's a lesson we can all remember.
Fill the form out below to download our report "How to Build a Blockchain Ecosystem" for FREE!
Related Reading: