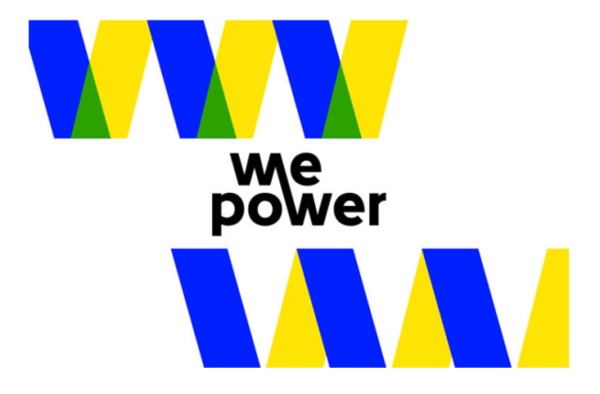 The Quick Pitch
WePower is a blockchain-based green energy trading platform that creates an innovative market for renewable energy companies and investors.
By allowing these companies to create tokens representing the energy they plan to produce and deliver, WePower provides investors with greater opportunity to put their money into renewable energy companies.
The company's initial coin offering (ICO) has already completed, and the company raised $40 million.
The sale, which began on February 1, ended the same day. WePower planned to distribute the tokens two weeks from when this sale completed.
Here is an informative video of a WePower Q&A session.
The Problem and Solution
The current market for renewable energy is problematic for both renewable energy firms and investors.
More specifically, many companies face a financing shortfall, and investors lack access to profitable opportunities because this market is controlled largely by financial institutions like hedge funds and private equity firms.
As a result, the WePower team created a platform where renewable energy firms could tokenize their value and give investors the ability to purchase energy at below-market prices.
This will provide investors with greater access to renewable energy, and it will also create the first global market where participants can trade digital tokens tied to this energy.
The Team
WePower has a team led by three co-founders. Nikolaj Martyniuk, co-founder, Energy, has significant experience in renewable energy, with a career that has involved several positions in this space.
Artūras Asakavičius, co-founder, Investments, has experience in both law and investment management, previously receiving a Master's in Law and serving as a Legal Counsel for Nasdaq. More recently, he became the chairman of Fintech Lithuania.
Kaspar Kaarlep, co-founder and CTO, Energy, has more than 10 years' worth of experience in Europe's distribution system operator and utility sector.
In addition, the WePower team has some experienced advisors, including Jon Matonis, Founding Director of the Bitcoin Foundation.
The Token
 The ICO sold WePower (WPR) tokens, which can be exchanged for energy once producers of renewable energy connect to the WePower platform. Participants will be able to exchange a token for 1 kWh of renewable energy.
By bypassing more complicated methods of financing, WePower provides investors with greater opportunity to put their money into the renewable energy space.
Further, every company leveraging the WPR token donates part of the energy it produces to the holders of these tokens, causing their value to rise over time.
WePower plans to provide announcements regarding where it will list its tokens "sometime after the tokens have been unlocked," according to a representative contacted through Facebook.
Should these tokens become exchange-listed, their value could rise substantially.
The Community
WePower was responsive through Facebook, where they answered several questions. Their website also offered a LinkedIn page, which provided information on the platform. The company's YouTube channel offered several videos.
Further, the WePower has a GitHub, which has two repositories at the time of report.
Next Steps
The WePower token sale could present significant opportunities for investors, as this digital asset could potentially experience notable upside.
Since the ICO raised $40 million in short order, market observers are simply waiting for WePower to distribute its tokens and make progress toward listing them on exchanges.
The concept of the WePower platform has already demonstrated its ability to succeed by drawing substantial funding, and this could result in a vibrant community of renewable energy companies and investors.
Any investor thinking about taking part in this ICO should keep in mind that investing is inherently risky, and it is important to conduct thorough due diligence before participating in any token sales.
To receive the latest updates on the WePower ICO, sign up for alerts here.
For more information about current and upcoming ICOs, check out Bitcoin Market Journal's "Upcoming Initial Coin Offerings" page, which is updated continuously to give you the most current information available on a variety of ICOs.
To keep up with the latest developments involving digital currencies, subscribe to the Bitcoin Market Journal newsletter.