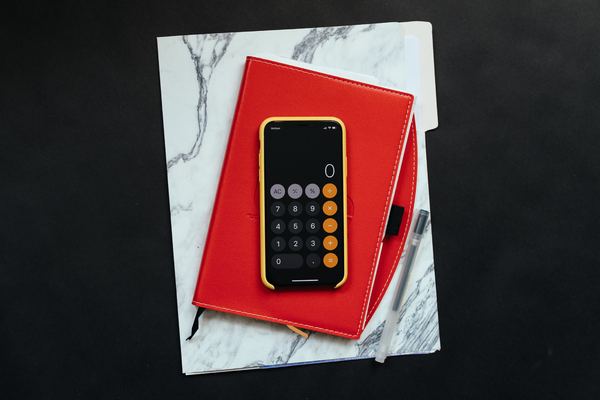 Proof-of-Stake coins provide an excellent opportunity to earn passive income as a digital asset investor. These coins are becoming increasingly popular in the altcoin market, and their potential returns on investment are attracted more investors.
But even with all the benefits of staking coins, how do you determine your profits? If you want to know how well (or poorly) your investments are performing you will need a staking rewards calculator.
In this guide, you will discover a list of the best staking rewards calculators you can use in 2020.
Top Staking Rewards Calculators
Below, you will find the best staking rewards calculators for the top ten stakable coins. We'll show you exactly where to go to find the information you need and how to compute how much you could make staking each coin.
Neo (NEO)
One of the most popular staking coins on the market today is NEO. When you stake NEO, you earn a token called GAS as your reward. GAS is used to power the NEO blockchain. The more NEO coins you have, the larger your GAS reward. From a setup and usability standpoint, NEO is one of the easiest.
With NEO, you're getting a project that boasts a smart economy and has a wide variety of decentralized applications for you to use. But how do you determine your rewards with Neo? A great calculator platform you can use is NEO to GAS.
Just enter how much NEO you have, and the calculator will spit out how much GAS you could generate each day, week, month, year.
Ark (ARK)
Next on our list of staking coins is ARK. This project is an entire ecosystem, which makes use of its "SmartBridge" functionality to connect blockchains. ARK provides fast services and is platform agnostic. Users vote for the delegate of their choice and then receive rewards based on the performance of their delegate.
When it comes to ARK, you're getting a project that is aiming to provide better services for everyone within the industry. When you're ready to start staking ARK, you can use the ARK Profit Calculator to determine your estimated daily, weekly, monthly, and yearly payouts.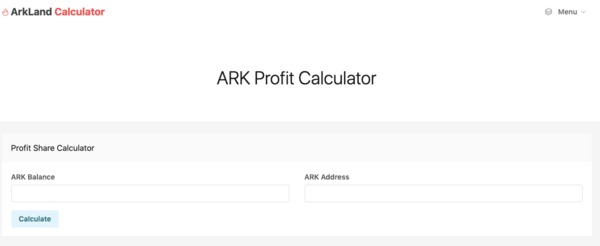 NavCoin (NAV)
If your interests lie with digital coins that focus on privacy, then check out NavCoin. This open-source project provides a dual blockchain specifically for private transactions. Based on the Bitcoin code, NavCoin has been part of the industry since 2014.
The great thing about NavCoin is that it's fast, it's cheap, and it offers top of the line privacy. If you decide to start staking NavCoin, check out Staking Rewards to determine your return on investment. There, you can calculate your potential daily, weekly, monthly, and yearly earnings.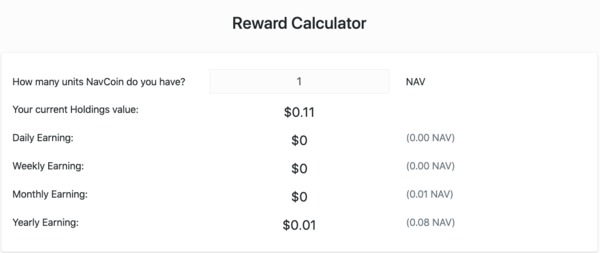 VeChain (VET)
Another popular staking coin in the altcoin community is VeChain, which you'll recognize by the ticker VET. VeChain focuses on the supply chain market.
In return for staking VET, you're rewarded with VTHO. This token is used for transactions on the VeChain blockchain, similar to NEO and GAS. You can use the Thor Calculator to find out your potential rewards for staking VET. It'll give you an output of your expected rewards for days, weeks, months, and years.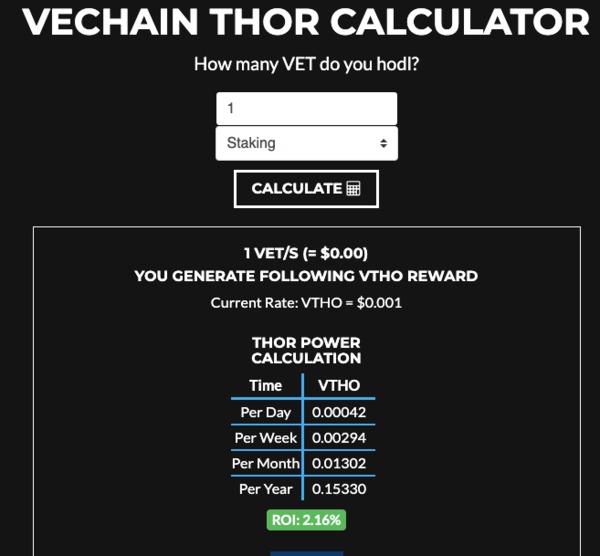 Komodo (KMD)
The Komodo project has its eye on becoming a one-stop-shop for all things blockchain. It is creating an environment in which users have not only a decentralized exchange but also all the features and functionality they would expect from the blockchain. These include the ability to perform an ICO and Atomic Swaps.
With Komodo, you stake your KMD tokens and receive rewards based on the number of coins you hold. If you want to get a solid idea of what you can expect, check out the Komodo calculator on Combat Nerd.

PIVX (PIVX)
PIVX, which stands for Private Instant Verified Transactions, is another popular Proof-of-Stake coin. PIVX focuses primarily on security and privacy of transactions, along the same lines as DASH. This should come as no surprise, as PIVX is a code fork of DASH.
When it comes to PIVX, users can expect to experience private, secure, and fast transactions. The system is self-governing, so you don't have to deal with a lot of bureaucratic hassle. If you want to check on the potential staking rewards for PIVX, head on over to the official PIVX staking calculator.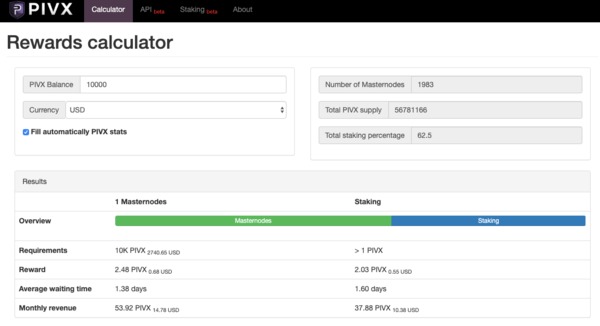 Stratis (STRAT)
Stratis provides turnkey enterprise solutions for businesses that want to develop decentralized applications (DApps). Business can create their own blockchain architecture using Stratis, plus create hosted transactions on sidechains.
This Proof-of-Stake blockchain initially began as Proof-of-Work, but later changed its consensus model. Its one-click deployment is great for businesses who want to get involved in the blockchain industry. If you want to see how your STRAT rewards are doing, check out this earnings calculator.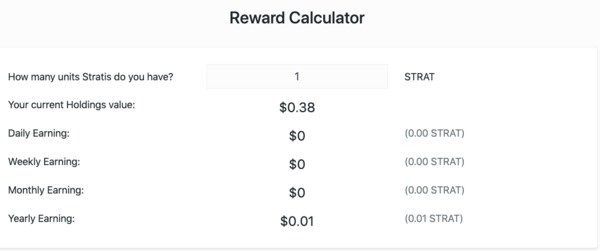 Lisk (LISK)
Lisk is an easy-to-use platform for businesses and anyone wanting to get started in the blockchain space. Developers have the ability to create decentralized applications in the Lisk environment and entreprises can build blockchain solutions to aid their businesses.
Holding LISK lets you vote for a delegate, who then shares their rewards with those who voted for them. If you want to find out how much you could earn staking LISK, check out the Lisk calculator here.

Ontology (ONT)
Another excellent option in the world of stakable coins is Ontology. This project targets enterprise users while assisting with other blockchain capabilities as well. Users receive flexibility and accessibility not available on many blockchain platforms.
Ontology is another popular Proof-of-Stake project developed by an experienced team. To learn more about the rewards you can expect from the ONT you hold, visit ontcalc.com.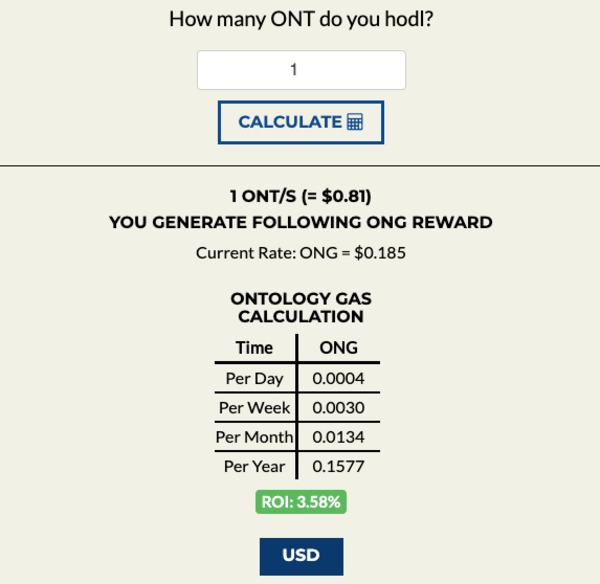 Neblio (NEBL)
Neblio is a next-generation blockchain that focuses its efforts on making blockchain technology safe, easy, and secure for enterprise users. Businesses can develop and run their own decentralized applications on the Neblio platform.
Staking NEBL is easy and when you're ready to learn more about your rewards, check out their earnings calculator here.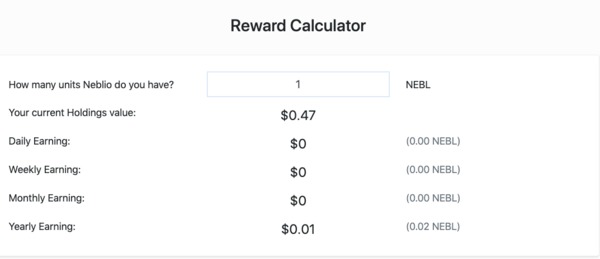 If you want to learn more about Proof-of-Stake coins and how you can potentially earn passive income in the digital asset markets, subscribe to Bitcoin Market Journal today!