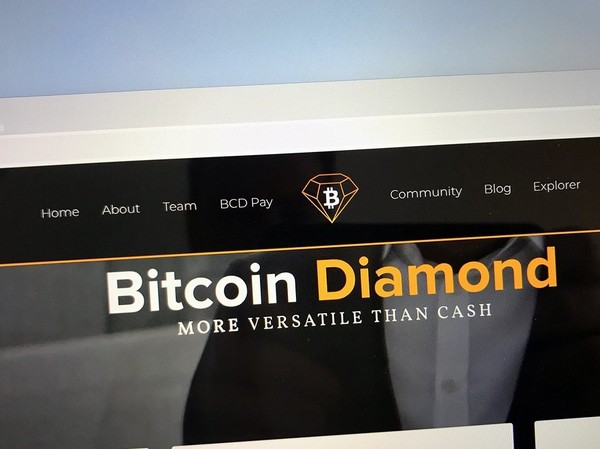 Mining digital assets is a method of accumulating tokens without buying digital currencies outright. Crypto mining simply refers to using CPU, GPU, or ASIC processing power to hash blocks and verify transactions on a blockchain. Mining is done solely on computing power.
Created by one of bitcoin's famous forks, Bitcoin Diamond is a digital coin that can be mined somewhat successfully.
There are two ways by which you can mine Bitcoin Diamond: utilizing the cloud mining method or making use of a mining pool. For the purposes of this guide, we will be using a mining pool.
To mine Bitcoin Diamond (BCD), you will need:
A mining rig/contract
A wallet to store and manage your funds
A miner that is compatible with the X13-BCD algorithm
An uninterrupted power supply
Step One: Connect your hardware.
To begin mining, you need to first connect your hardware to your Power Supply Unit (PSU) and the internet. This is a fairly easy and straightforward step. Ensure your internet connection has a bandwidth of at least 1MB/s.
Step Two: Download and Save Your Wallet Address
For proper and safe storage of your BCD, you will need an Electrum wallet, which can be downloaded here. The wallet is compatible with Linux,  macOS, and Android. Download a wallet from the above site and save it in a known location.
Remember to back up your wallet data to a separate secured drive. Create your wallet address by clicking in the "Receive tab", then click on "Request payment". Note the address you are given; it is your wallet address.
Step Three: Choose a Mining Pool
Next, you will need to choose a mining pool. There are several Bitcoin Diamond mining pools from which you can choose. Learn the details about different BCD mining pools before making your choice. You need to be familiar with important details like the mining pool's reward systems and the pool fees. Some of the popular mining pools available for BCD mining include:
Step Four: Get Mining Software and Configure It
After choosing a mining pool you need to get a mining software. BCD mining makes use of the X13 mining algorithm. You can download the software here.
You then need to set up your mining parameters in the software. After downloading the software, unzip it and locate the "BCD.bat" file.                           
You also need to check the mining pool address and set the miner's own BCD receiving address and miner's number.
Some of the specific parameters include:
ccminer: Run the mining software under this folder.
o: Set up the mining pool server, which can be the IP name.
u: Enter the mining user information, such as name, etc.
1234: This is the miner's number; it separates between the calculation of the Hash rate of different machines.
Immediately after you set up the parameters, save the "BCD.bat" file and double-click to start mining. If everything is configured correctly, the following interface should appear:
Once you follow all these steps, you can easily monitor your Bitcoin Diamond mining activity on the status page.
To learn more about mining or investing in digital currencies, subscribe to the Bitcoin Market Journal newsletter today.