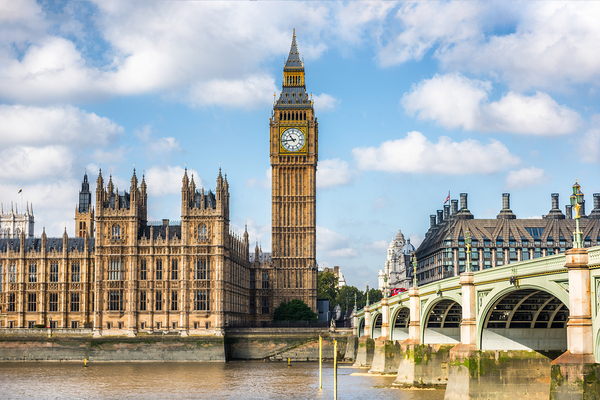 The most complete list of every blockchain and cryptocurrency meetup in London, with ratings! Our custom Bitcoin Market Journal Score is calculated by the number of members, user rating, and activity level. Use it as a guide for which meetups to attend in 2020.
If you're looking for global events, check out our list of Best Blockchain Conferences.
If you have a meetup that you'd like listed, or represent one of the events below, contact us to manage your listing.
City
Meetup Group Name
Description
Number of Members
User Rating
Activity Level
Overall BMJ Score
London
London Blockchain Forum
We have all heard about FinTech, Bitcoin and Blockchain. But what will be the future of investing? How can we benefit from this technology and new trends today? Let's unite to create our own future and leverage our skills and network to reshape the new financial era.
1,543
N/A
3
2.5
London
London Blockchain Network
If you are excited about the potential of blockchain technology, join the London Blockchain Network on their journey to unite blockchain innovators and share how this technology will change the world.
1,554
5
3
3.3
London
Blockchain & Smartcontract Innovators
The Blockchain & SmartContract Innovators meetup group is for enthusiasts looking to explore in the space of blockchain and smart contracts. The Meetup group strives to help: Researchers, Startups, Entrepreneurs and Investors in FinTech and non-financial services.

Blockchain or distributed ledgers are poised to disrupt a wide range of industries from banking and finance to the Internet of Things, among others. The aim of this group is to bring together people interested in discussing cross-industry use cases for distributed ledgers, to exchange knowledge for developing POC / Project and creating opportunities for companies to develop new businesses.

There will also be an exploration of the possibilities and challenges of smart contracts. This will be a highly valuable opportunity for you to explore the new frontiers of blockchain and discover how blockchain could be used as a platform for the exchange of 'smart contracts' that replace standard business documents. By using the blockchain as a ledger, smart contracts can be tracked and used to verify business relationships and agreement without having to resort to the legal system. The group is also committed to sharing fresh insights around key blockchain and smart contract developments.
4,878
4
4
4.2
London
Blockchain London
Blockchain London Meetup group offers a get together for drinks and networking with people interested in blockchain including FinTech disruptors, innovators and anyone curious about blockchain/distributed ledger technology (DLT) and its many applications in financial services and non-finance sectors. All are welcome.
1,967
5
5
4
London
Bitcoin and Blockchain London
This Meetup group is for people interested in learning more about bitcoin and blockchain technology.
1,190
N/A
4
3
London
London Cryptocurrency and Blockchain Beginners
Want to learn about cryptocurrencies, blockchain technology and meet fellow learners/enthusiasts on the scene? Then the London Cryptocurrency and Blockchain Beginners is the Meetup group for you.

Don't have a Masters in computer science? No problem, they make things accessible and fun for everyone! No BS, scams, selling you nonsense (all sponsorship is clearly communicated). No bias, bravado, arrogance (nobody knows everything and we will tell you when we dont know something. We will tell you when things are facts and when they are subjective or influenced by opinion).
3,330
4.9
3
4
London
London Blockchain Labs
The mission of the London Blockchain Labs Meetup group is to solve the global blockchain talent gap by educating students, professionals and policy makers. They strive to empower members with the technical and business skills to drive blockchain adoption globally and be the world-changers of tomorrow.

They secure world-leading speaker events, put on hands-on workshops by their developers and provide online learning resources. Events are open to all audiences.
1,478
4
4
3.3
London
Ethereum London
With over 8,000 members, Ethereum London was the first Ethereum Meetup group, and they are now the largest Ethereum Meetup in the world! The meetup consists of a simple format: two or three presentations from respected speakers at each meetup, all selected very carefully. There is no self-promotion or financial promotion allowed at the Meetups.
8,523
5
4
4.7
London
Coinscrum
Coinscrum started life as a very small bitcoin Meetup group in a pub in Paddington in 2012. Since then they've had the pleasure of welcoming some of the most innovative thought leaders and builders in the blockchain space at their Meetups over the years. Their events have always been free and always focused on the cutting edge.

Coinscrum attracts people from every walk of life and takes pride in being open to all — whether the hardest-core computer science geek or someone who's only just had their interest piqued by this fascinating subject and wants to find out more.

If it's your first time exploring this space, don't be daunted — Coinscrum is a welcoming bunch who will make you feel at ease and answer any question you can throw at them.

Some events are social with soap box presentations to spark conversation whilst some take a deeper dive.
6,252
5
4
4.7
London
London Women in Blockchain
Calling all women interested in learning and creating applications on the blockchain. All skills levels are welcome as its more fun learning together.
The London Women in Blockchain Meetup group was begun to bring female blockchain enthusiasts together and to provide a platform where they can share knowledge and experiences. London Women in Blockchain is a supportive environment to learn, ask questions and hack away. Looking forward to exploring the cryptocurrency universe with everybody.
995
5
3
3
London
Bitcoin & Blockchain Leadership Forum
The Bitcoin & Blockchain Leadership Forum Meetup group was created with a view to:

- Provide people a platform to demonstrate thought leadership and inspire new ideas;

- To discuss upcoming ICO's and developments in the cryptosphere;

- To provide networking opportunities for people intending to gain meaningful connections.
1,469
N/A
1
1.5
London
City of London Blockchain Investors Meetup Group
The City of London Blockchain Investors Meetup Group is a group for anyone interested in learning how to invest in the exciting area of blockchain technology. They aim to provide a platform for Blockchain companies and foundations to connect with investors and contributors in a casual environment. All ranges of expertise welcome.
1,159
N/A
1
1.3
London
London Blockchain and ICO Meetup
The London Blockchain and ICO Meetup will enable you to make some great contacts whilst gaining invaluable insights into latest Blockchain and DLT companies and ICO's that are launching seemingly by the day, many by their membership!

Expect a lot of Blockchain but also a hint of Futurism, quite a bit of Crypto and hopefully more than a few hints and tips along the way.
1,211
4
2
2.7
Keep up to date with everything happening in the blockchain space by subscribing to Bitcoin Market Journal.