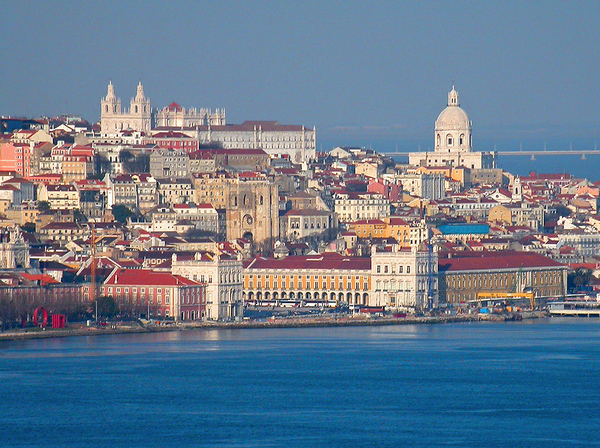 The most complete list of every blockchain and cryptocurrency meetup in Lisbon, with ratings! Our custom Bitcoin Market Journal Score is calculated by the number of members, user rating, and activity level. Use it as a guide for which meetups to attend in 2020.
If you're looking for global events, check out our list of Best Blockchain Conferences.
If you have a meetup that you'd like listed, or represent one of the events below, contact us to manage your listing.
| City | Meetup Group Name | Description | Number of Members | User Rating | Activity Level | Overall BMJ Score |
| --- | --- | --- | --- | --- | --- | --- |
| Lisbon | Blockchain Portugal | Thi Meetup group talks about the disruptive technologies of blockchain and the crypto world. Open to everybody interested in the future, this group seeks to act as a meeting place where people can learn, laugh about, and explore the developing world of blockchain technologies. | 2454 | 5 | 4 | 4 |
| Lisbon | Social at The Block Café | If you are a digital nomad, an entrepreneur, an expat, a coffee lover, a blockchain enthusiast, or just a curious person, the open space at The Block Cafe is the best venue to connect and socialize over a cup of coffee or a beer. | 1199 | 5 | 5 | 3.7 |
| Lisbon | Nuls Portugal | NULS is a highly customizable blockchain infrastructure. Most of the modules are modeling, which allows companies to implement a custom blockchain to meet a set of requirements. | 587 | N/A | 1 | 1 |
| Lisbon | Lisbon Cryptocurrency Meetup | Welcome to Lisbon's first Meetup solely dedicated to cryptocurrency investing/trading and discussion regarding blockchain(s) commercial opportunities. Whether you are experienced or new to cryptocurrency and blockchain, you are welcome. | 412 | N/A | 2 | 1.5 |
| Lisbon | Europe's 1st Crypto Bay! Lisbon Blockchain Meetups 2018 | Crypto Bay was started for everyone who has an interest in blockchain, cryptocurrencies and the innovative impact of these ideas on society. The meetups are informal, friendly, and encouraging for all levels who want to learn more about blockchain, bitcoin, and other cryptocurrencies. Discussions center around trends in the crypto-world, societal impacts, business ideas, ICOs, technical aspects of blockchain, and more. Events are held in Beta-i, the HUB behind Portugal's most successful accelerator program Lisbon Challenge. | 564 | 4 | 2 | 2.3 |
| Lisbon | Bitcoin, Altcoins, and Blockchain - Lisbon | This group is for people interested into bitcoin, altcoins and blockchain technology. They gather to discuss business ideas, technologies, investments, philosophy, and economics related to cryptocurrencies and blockchain. | 230 | N/A | 1 | 1 |
| Lisbon | Bitcoin Portugal | The Bitcoin Portugal Meetup Group aims to create a friendly environment to talk about bitcoin and cryptocurrencies. It is an open, independent group that invites all its members to share and discover all about blockchain's disruptive technology and other DLTs. Whatever your interests (investment, trading, mining, learning or just meeting others interested in crypto), join them and #EmbraceTheFuture. | 551 | 4 | 4 | 3 |
Keep up-to-date with everything happening in the blockchain space by subscribing to the Bitcoin Market Journal newsletter.