Quick Summary
303 crypto investors read this
The DIW network aims to enable the secure storage of sensitive information such as identification documentation, passwords, bank account and credit card information, validated KYC or KYS related documentation, wills, and other valuable digital data within a highly encrypted, secure, and private decentralized platform. The platform will also allow its account holders to securely share their data in part or in whole between themselves.
DIW launched its Pre-ICO on March 6 and it will run until March 20. Once the Pre-ICO is completed, the official ICO will start on March 27 and will run until April 10, 2018. During its token sale, DIW is deploying different phases, during which the price of its token will increase. After every 100 million DIW tokens sold, the price increases incrementally. The starting price of one DIW token will be 0.000095 ETH and the company aims to raise $28 million. 
The Problem and the Solution
DIW has recognized that there is an abundance of sensitive data being stored on insecure centralized systems by both individuals and business on a daily basis. These centralized systems are highly susceptible to data loss, which can have detrimental effects on both businesses as well as individuals. With the rise in cybercrime and fraudulent activities online, DIW believes that there needs to be a better alternative to handling data. 
The solution that DIW aims to provide is to reduce the risk of loss or theft of sensitive data by providing a decentralized blockchain-based network that stores all of a person or business' important data such as passwords, bank account information, digital identities, wills, etc. in an ultra-secure and easy-to-access manner. The network will also contain fiat and digital currency payment gateways, an escrow service, and a global services directory. 
Moreover, it seeks to target the healthcare sector with its product as it believes that this is an area where its network can provide substantial benefits for all involved stakeholders who can share data securely and quickly among permitted parties.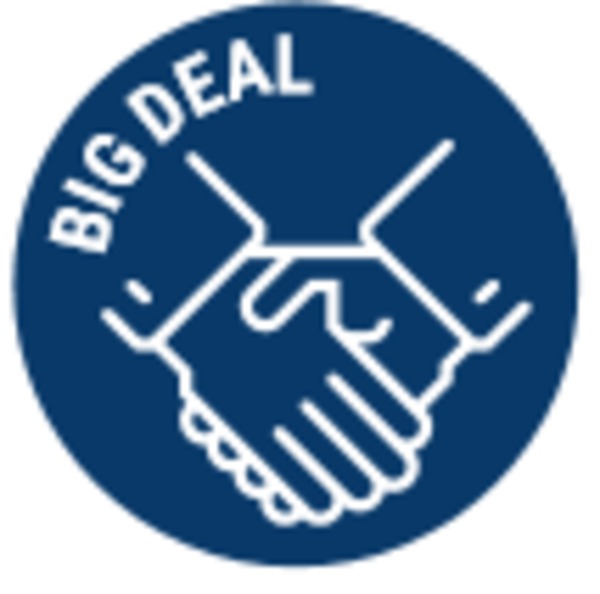 The Team
The DIW project is managed by CEO Stephanos Constantinou and COO Christopher Zenios who co-founded Alcaeus Labs, the company behind the DIW Token ICO. 
They are joined by Chief Legal Officer Simon Zenios and Chief Financial Officer Lucas Andrew H. 
The technology team is composed of eight developers whose professional experiences span from blockchain technology and cryptography to web design and analytics. 
Furthermore, DIW is being advised by blockchain and security specialist Dino Pastos, financial advisor Artur Oganov, and online marketing expert Sydney Ifergan. 
The team behind the DIW project brings enough experience to the table to potentially deliver on its mission. However, it is lacking big industry names that could give its token sale more attention among investors. 
The Token
DIW makes it a point in its whitepaper to highlight that its token is a utility token and not a security. The DIW token "is intended to be used via the DIW Platform, this is not an investment and neither does it provide any form of anticipation for any future profits." 
The whitepaper goes on the state three further times that its token does not constitute an investment, seemingly in an attempt to shield itself from potential legal issues in the future that could stem from its token being considered a security by financial regulators. 
The total token supply will be 1 billion DIW tokens. 700 million of these will be sold during the initial coin offering. 200 million will be held (for a mining of twelve months) by the project's founders, advisers, and partners, 2 million will be given away as bounties, and 8 million are reserved for future partners. 
DIW aims to raise up to $28 million in ether (ETH) during its crowdsale. All unsold tokens will be burnt. 
The use of funds are broken down as follows: 60 percent development of the platform, 15 percent marketing, five percent administrative expenses, 10 percent operational expenses, five percent legal costs, and five percent for the redundancy fund. 
The main function the DIW token is that it will be the primary currency used on the DIW platform. 
The Community
Due to the ICO experience that the DIW team brings, it should come as no surprise that this ICO's marketing campaign is well-thought out and is being executed by the book. 
The project's Telegram channel has over 23,000 members - most likely boosted by the project's AirDrop to its Telegram users - and the ICO has a strong presence in all other social media channels such as Facebook, Twitter, Reddit, and the BitcoinTalk forum.
The DIW project also has a blog where it posts regular updates about the project and its token sale, and its smart contract code can be viewed on Github. 
Next Steps
DIW's proposed platform provides a solution to a real-world problem. Secure storage of sensitive data, in an increasingly digitized world, will be of utmost importance in the future. DIW's idea thus makes business sense and it should not be too difficult to find demand for it from both individuals and businesses once the platform is up and running. Also, the team behind the project is experienced in blockchain technology development as well as in launching initial coin offerings. 
Having said that, the product is missing "sexiness" and not much hype has been created around this ICO so far despite strong marketing efforts. This will make it challenging to raise a substantial amount of funds. 
Given the scale of the project, its team will need to raise a lot of money so that the project can be successfully executed and its platform built. Hence, if the token sale does not manage to raise a substantial sum, it is unlikely that the DIW token will manage to gain in value in the future. 
Furthermore, there is no existing product yet nor has an MVP been launched. According to the project's roadmap, the DIW Platform prototype will be presented in the second quarter of 2018. Therefore, as an investor, you would be solely buying into the idea of the DIW Platform as opposed to an already functioning product, which means that this ICO token would be a high-risk investment. 
For those interested in the DIW token, it may be smarter to purchase the token in the secondary market after the network's MVP has been presented. 
To find out more about the DIW Token ICO, sign up below and if you would like to find more projects for potential investment, check out Bitcoin Market Journal's initial coin offerings page. 
Raised Amount Unreported: contact us to update this information
Team:
--