When bitcoin was introduced, there was a significant segment of the market that was attracted to the digital currency based on the promise of anonymous transactions. For some, having invisible money was a right, an assurance that no bank or central authority was tracking how they were using their money and therefore keeping tabs on them. For others, invisible money was a necessary, possibly the only way to engage in the global economy from behind the walls of totalitarian regimes.
However, the explosion of explicit goods trading and money laundering led the United States and other governments to improve their financial forensic skills. It wasn't long before the United States announced that the assumed anonymity of bitcoin was foiled with the arrest of Ross Ulbricht, the operator of the darknet market the Silk Road.
ZCash Offers Anonymity
However, those still hoping for a truly anonymous altcoin option have placed their hopes on Zcash, a permissionless currency-type altcoin that conceals the sender, the receiver, and the amount of the transaction on the Zcash blockchain. With the possibility of fully private coin addresses that use Zcash's zero-knowledge proving system (this option is currently not widely used, as there are no web-based wallets that recognize these addresses), Zcash promises the anonymity many once assumed bitcoin could deliver.
With the "Overwinter" software upgrade coming in June and a likely hard fork to accommodate the distribution, some may feel that the time is right to buy Zcash. This article details one possible method to do this.
Step One: Get a Wallet
This methodology assumes that you are not a complete novice to altcoin buying. This example will require you to either buy your Zcash with a major altcoin – such as bitcoin, Ether, or Litecoin – or to first buy a major altcoin with fiat currency for the purposes of buying Zcash. This example will also require you to make a buy order on an exchange.
If you are unfamiliar or uncomfortable with either of these processes, Bitcoin Market Journal has tutorials and explainers available to bring you up-to-speed.
The Zcash wallet is Linux-only (it should be noted that there is an open source Windows port available). We will be using FreeWallet.org for this example. FreeWallet is a free mobile-friendly, multi-currency wallet that uses cold storage to protect assets.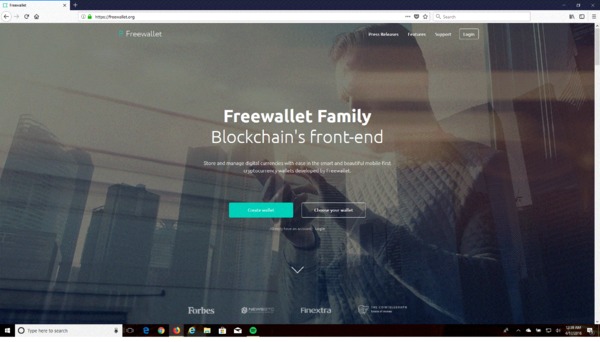 Log-in or register with the site. Make sure you choose a strong password and save it somewhere secure. As recent research has found that password length is more important than complexity, an excellent password would be your favorite verse from your favorite song. This service does not support two-factor authorization, however. There are multi-currency wallets that do use two-factor authorization, but for simplicity's sake, we will continue to use FreeWallet.org here.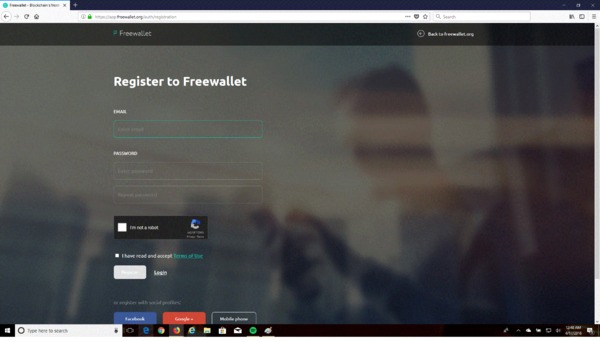 You will be re-directed to your dashboard. Click "receive coins."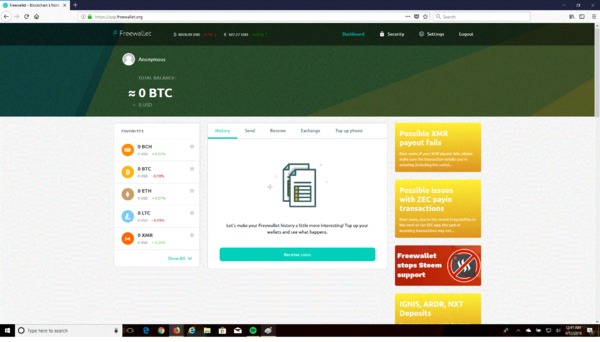 Select your Zcash wallet. Click on the appropriate icon.
Write down your ZEC deposit address. You will need it later.
Step Two: Get Some Zcash
There are two ways to buy Zcash. First, you can buy it using an exchange desk such as FreeWallet.org. Second, you can make a buy order on an exchange such as Binance.
Using FreeWallet.org:
You will need to deposit the altcoin you wish to trade for Zcash into your FreeWallet wallet. On FreeWallet.org, click "receive." Click the altcoin you wish to deposit onto FreeWallet. Copy the deposit address and, using your depositing altcoin's wallet, send the altcoin to the deposit address.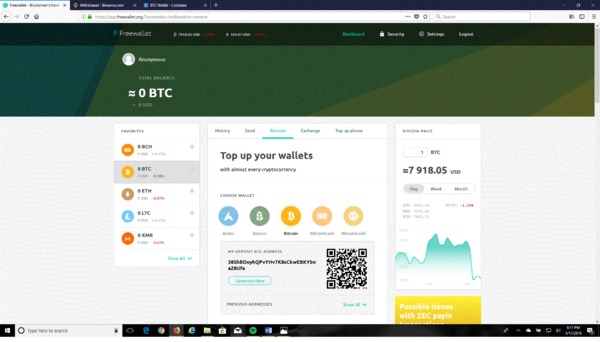 Once the transaction has cleared (FreeWallet will usually release the funds after the third confirmation), go to "exchange." Select the wallet you just deposited to under "From."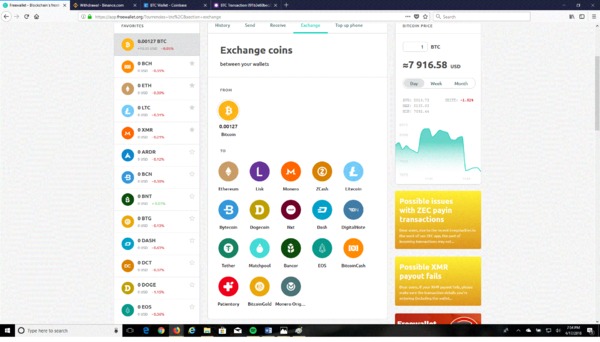 Under "To," select "Zcash."
Enter the amount of the deposited coin you wish to trade for Zcash. Be aware that there must be enough of the coin to cover the transaction and miner fees, so plan accordingly. Click "Continue."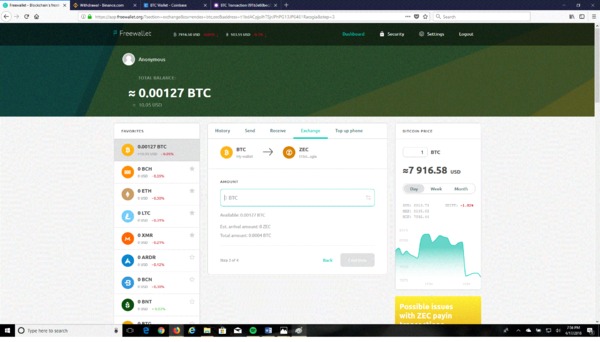 Confirm the exchange information. If you are happy with the transaction's details, click "withdrawal." Wait for the transaction to complete and you are done.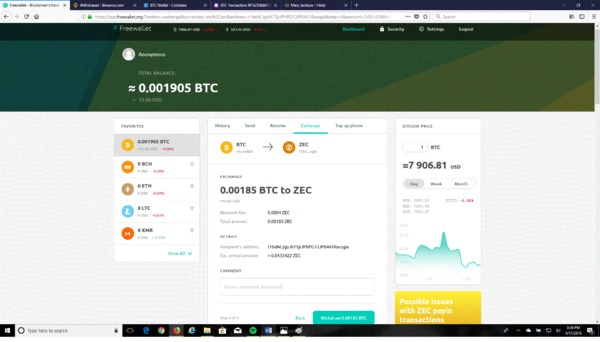 Using Binance:
Log on to or sign up with Binance.com.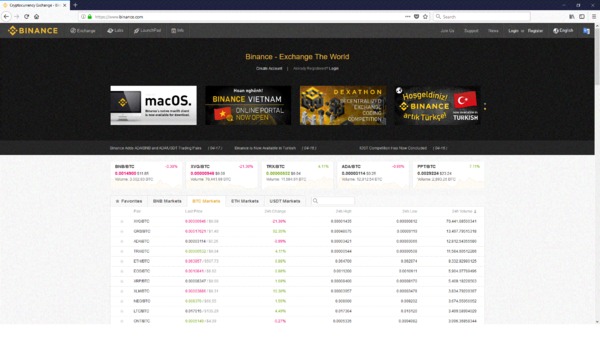 Read the safety risk notice. Follow the recommendations. Click "I understand. Continue" when ready.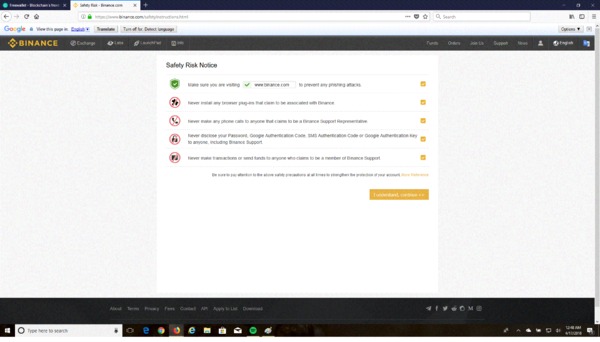 Go to "Exchange" –> "Basic." Go to "Funds" –> "Deposit."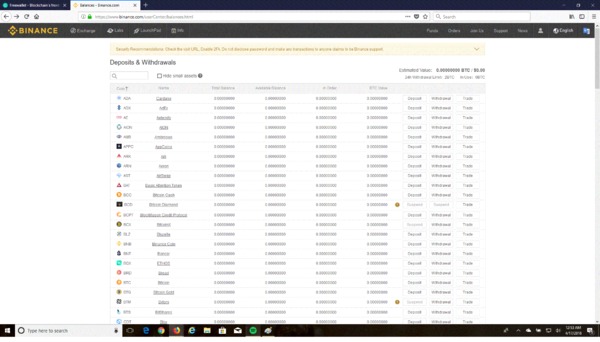 You will need to deposit the altcoin you are trading for Zcash to your Binance.com account. Select your depositing coin from the drag-down list. Copy the deposit address and send the coin from your depositing coin's wallet.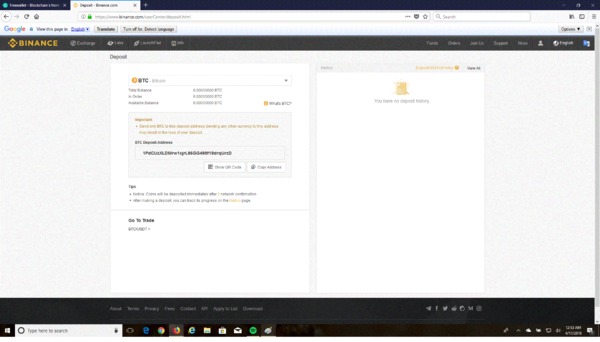 Go to "Exchange" –> "Basic." Select "ZEC/BTC" under the pair table on the top-right of the page.
Select the "Market" tab on the "Buy" section. "Market" will buy Zcash at the current market price until the purchase is complete – even if the price radically changes or if the coins are not immediately available. You can select a limit or a stop-limit buy, as well, if you are familiar with these options. Enter either the number of coins you wish to buy or the percentage of your deposit you wish to trade. Click "Buy ZEC."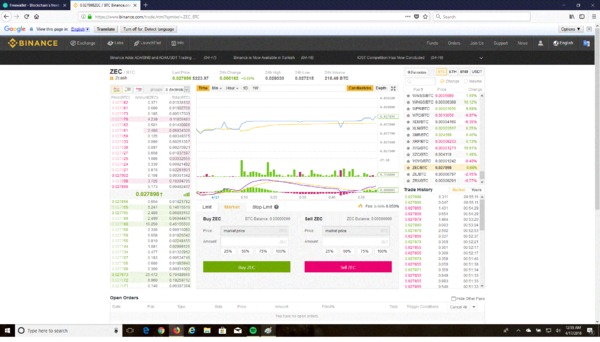 Confirm the transaction. Once the transaction is complete, go to "Funds" –> "Withdrawals." Go to Zcash. Enter your Zcash wallet address in the ZEC Withdrawal Address. Select the number of ZEC you want to withdraw. Click "Submit." Click on the confirmation link on the email sent to your registered address. Wait for the confirmation and you are done.
Buying altcoins like ZCash involves multiple steps. Let Bitcoin Market Journal help you build your altcoin portfolio with step-by-step tutorials like this one. Subscribe to the Bitcoin Market Journal newlsetter today!