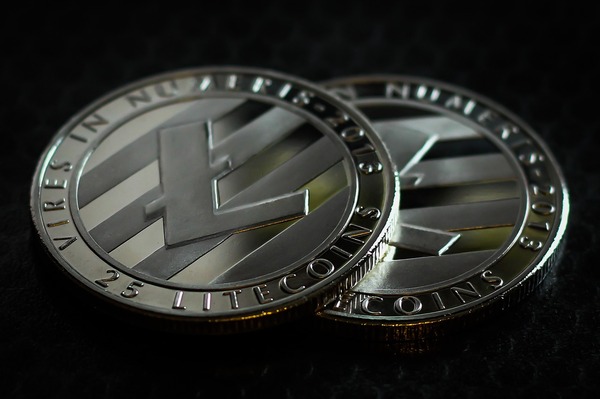 Despite the realization that Litecoin has been dragged down by the current state of the bear market, the coin itself has been on a remarkable streak. To start, the Winklevoss twins' Gemini Exchange has announced it will start trading Zcash as of May 19 and will extend to Litecoin and Bitcoin Cash at a later date. Mobile applications Abra and Toshi will be adding Litecoin support to their mobile applications. Openbazaar has added support for P2P Litecoin trading. Börse Stuttgart is now Litecoin trading.
Even with these developments, the sixth-largest digital currency has failed to make significant gains against the market's tides. Litecoin has fallen in value against the United States dollar since the developmental news broke, although Litecoin has been consistent against bitcoin pricing. While this news is troublesome for Litecoin investors, it also reflects a growing reality; with Litecoin growing its trading platform, it will not be long before the coin takes off in value.
With some forecasting a Litecoin boom to come as early as the end of 2018, it may be the right time to add Litecoin to your long-position portfolio. While the oldest continuously-traded bitcoin clone has traditionally had difficulties in gaining or holding market position against Ether, Ripple, or its sisters bitcoin and Bitcoin Cash, and while trying to predict a price rally is folly, Litecoin may be in position to make gains if it stays ahead of its development and innovation.
If you are looking to add Litecoin to your portfolio, here's how to buy Litecoin.
How to Buy Litecoin
As a "top-shelf" currency-type altcoin, Litecoin is traded by almost all of the major exchanges and brokerages. To purchase Litecoin through an exchange, you need an understanding of how to make an exchange order. Bitcoin Market Journal offer tutorials and explainers on the various types of sell and buy orders if you want to go that route.
However, the most straightforward way to purchase Litecoin is through Coinbase. Yes, we are aware of the controversy in Coinbase's relationship with Litecoin; Litecoin was founded by Charlie Lee, who was a former director of engineering at Coinbase. However, Coinbase remains the simplest and most straightforward method to buy Litecoin, which is our only criterion for its selection here.
To buy Litecoin on Coinbase:
Go to http://www.coinbase.com. Coinbase requires the installation of its mobile app for verification and sign-up purposes. If you have not done so yet, on your mobile device, go to the Play Store or Apple Store and download the Coinbase app. Create an account, if needed, and submit any requested AML/KYC evidence.
Use the account information from the mobile device sign-up to sign-in on the website. Enter in any two-factor authorization and authorize your computer, if needed.
Coinbase comes with a Litecoin wallet for your use. Any coins you purchase with this method will be stored there. If you choose to store your Litecoin in a different wallet, you will need to perform a move transaction, which may incur Coinbase and network fees.
You will need to enter your method of payment (credit/debit/bank transfer) and allow Coinbase to make two small, temporary deposits into said account if needed. Depending on your bank, these deposits may be merged or rounded down, so be prepared to contact your bank to get the exact amounts. Once your payment method is confirmed, go to "Buy/Sell" and click on Litecoin. Enter either the amount in fiat currency you would like to spend or the amount of Litecoin you are interested in spending. Select "Repeat this buy" if you want to automate this buy in the future and click the frequency. Click "Buy Litecoin Instantly."
Verify the order and click "Confirm Buy." You will be buying from Coinbase's personal supply of Litecoin, so the coins will be available immediately. However, sending Litecoin immediately after buying from Coinbase may be temporarily delayed, as Coinbase must first transfer the coins from its reserves to your wallet before you can send the coins from your wallet to its destination. The delay, however, should be no more than five minutes.
Enjoy your coins.
Want to know more about investing in altcoins, bitcoin, or ICOs? Subscribe to the Bitcoin Market Journal newsletter for in-depth analysis and exploration of the world of  New Finance!