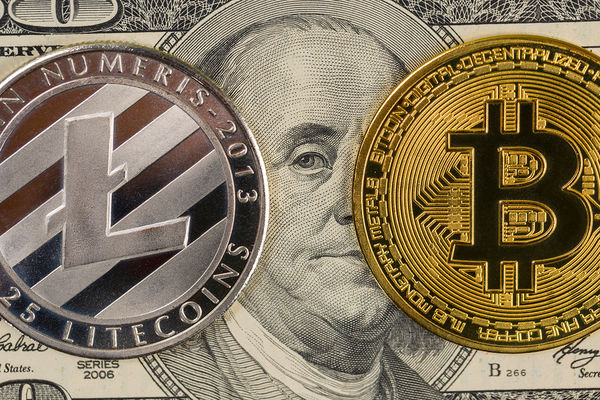 The easiest and possibly safest way to buy bitcoin is through the popular Coinbase exchange.
Coinbase was founded during a time when the only ways to buy and use bitcoin were technical and complex. They set out to make a platform that was easy to use, trusted, and highly secure. The goal was to make bitcoin accessible to everyone. Since then, they have expanded to include altcoins other than bitcoin, but they maintain their commitment to simplicity, trust, and ease-of-use.
So what if you already have bitcoin and want to exchange it for another altcoin – say Litecoin? You're in luck because just before Christmas 2018, Coinbase introduced a new feature they call Coinbase Convert which allows you to quickly and easily convert bitcoin to Litecoin (or any other supported altcoin) right on the Coinbase exchange with a few simple clicks of your mouse.

There are other ways to convert bitcoin to Litecoin, but there's no easier way than using the Coinbase Convert feature.
The guide below will show you step by step how to use the Coinbase Convert feature to change bitcoin into Litecoin in the easiest possible manner.
Step 1: Log into your Coinbase account. If you don't have a Coinbase account yet, you can follow the instructions in this post to create an account quickly and easily.
Step 2: If you don't already have some bitcoin in your Coinbase wallet, you'll need to transfer it to Coinbase from your existing wallet. We have a guide for sending bitcoin from one wallet to another that you can use if necessary.
Step 3: Hover your mouse over the Bitcoin chart on your dashboard and it will show "View Asset." Click to view your bitcoin holdings.
Step 4: Once you're in the bitcoin screen, you'll see a button labeled "Convert" that's used to convert from bitcoin to one of the other supported altcoins, in this case, Litecoin.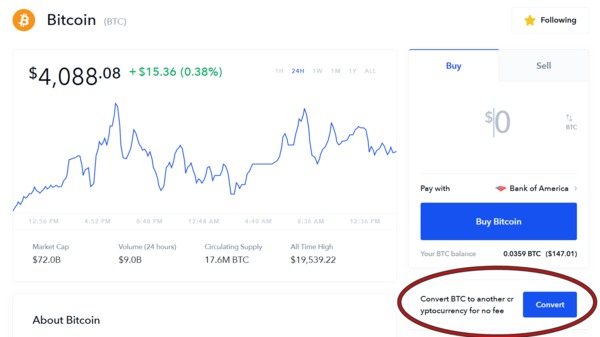 Step 5: After clicking the "Convert" button, a small screen will pop up that allows you to enter the amount of bitcoin you'd like to convert. There's a dropdown menu that allows you to choose to which altcoin you're converting. We're converting bitcoin to Litecoin in this case. Click the button to preview your conversion and it will show you how much Litecoin you're receiving and any fees. Note that Coinbase does not charge any fees for transactions done using Coinbase Convert; however there is a roughly 1% spread built into the conversion.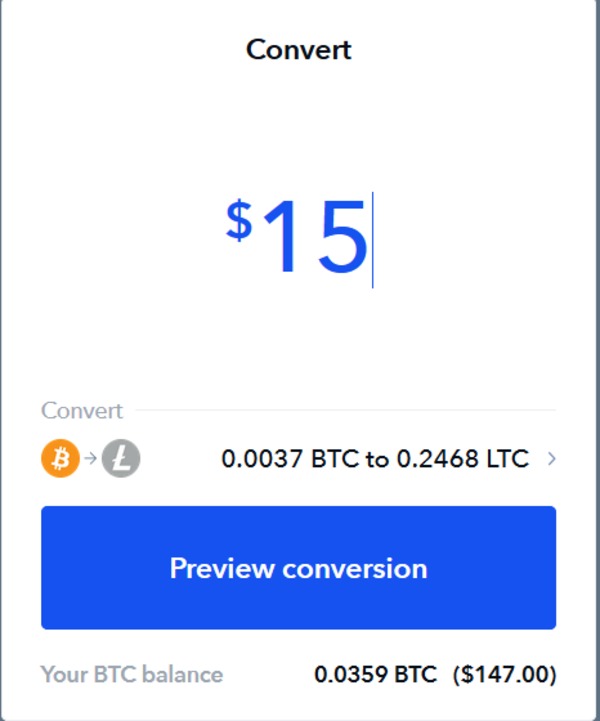 Step 6: If you're satisfied with the conversion rate and fees click the "Convert Now" button.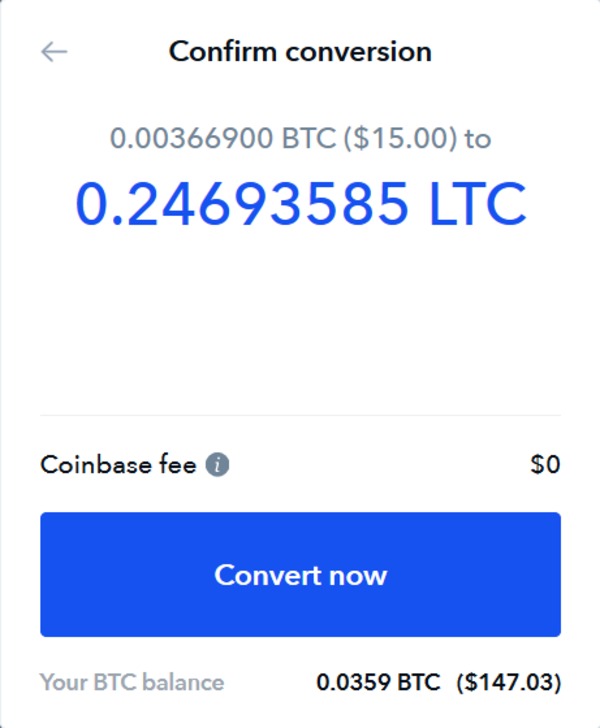 Step 7: That's it! The conversion takes a few seconds and is complete. Your litecoin is immediately available in your Coinbase wallet.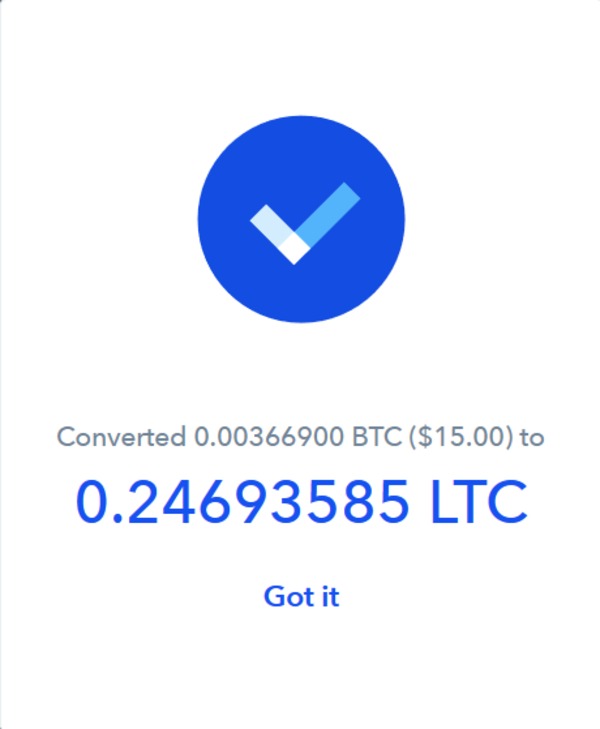 In addition to using Coinbase Convert in the website, it is also available in the mobile application so you can make conversions from bitcoin to Litecoin even when you're out as long as you have an internet-connected smartphone and the Coinbase app installed.
For more great guides that walk you through blockchain and crypto processes, subscribe to the Bitcoin Market Journal newsletter today.