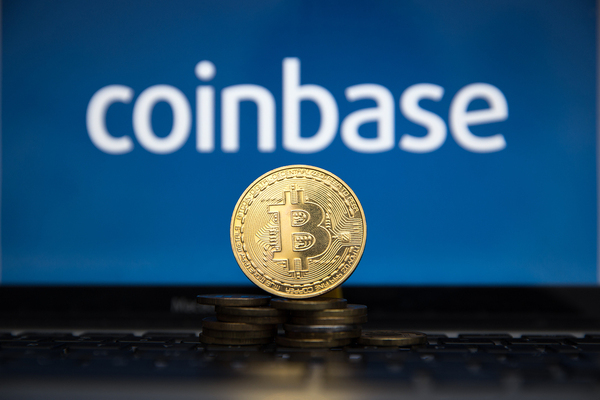 While Coinbase may be one of the most popular bitcoin exchange's on the planet, they are also notoriously private about releasing information about themselves. Since they are a privately held company, they aren't required to openly provide much of the information that is released by publically traded companies.
Even locating a physical address and contact information for Coinbase can be difficult. That's why we put together this guide to contacting Coinbase customer service, including their corporate phone number and address.
Coinbase's Mailing Address
Coinbase's mailing address is 548 Market St. #23008, San Francisco, CA 94104 USA. This is the mailing address listed on their website and is also the address of their headquarters as reported by the Better Business Bureau and by Bloomberg. It is also the contact address referenced in the Privacy Policy. The Developers Agreement also references this address but calls it the "Coinbase Customer Support" location. It's also notable that the Better Business Bureau says mail sent to this address on 05/13/2018 was returned for insufficient address reasons, but there are no indications that this address has been a problem since then, which makes it entirely possible that report was an anomaly.
Phone Numbers for Coinbase Customer Support
Additionally, they list a phone number of +1 (888) 908-7930 and a support email address of [email protected]. That phone number is also for support, although it isn't identified as such on the Coinbase.com website, but it is on the support.coinbase.com website. In addition to that U.S./International phone number, there is a United Kingdom phone number of 0808 168 4635 listed on the Coinbase support website.
The User Agreement specifies the first method of contact should be through the support.coinbase.com platform. This is best for general questions and feedback. They also request you provide your name and address, as well as any other information that might be required to identify you, which might include your Coinbase account and the transaction about which you have a question.
If there is a security, privacy, or unauthorized access issue, the Coinbase User Agreement recommends you call Customer Support at +1 (888) 908-7930.
It's notable that if you have a legal document that needs to be served against Coinbase, it must go through their registered agent. A list of offices in each state can be found here.
Coinbase's Physical Address
There are some references online to the Coinbase HQ being located at 1 Front St., San Francisco CA.
Some digging indicates that the Coinbase headquarters is in fact located at 1 Front Street, Suite 2800, San Francisco, CA 94111. That is based on a search of Nationwide Multistate Licensing System/Nationwide Mortgage Licensing System and Registry (NMLS), which is used to verify financial service provider information. Coinbase has NMLS ID: 1163082 if you'd like to head over to the NMLS site to verify the address yourself. No phone number associated with that address was uncovered during our search.
The reason for not releasing this information publically was addressed in January 2015 by Charlie Lee in a BitcoinTalk forum thread in which he said:
"The reason why we don't publicize our actual address is for the exact reason mentioned in this thread. Like someone said, banks and jewelry shops have been robbed for a lot less money. We have implemented security measures (cold storage, key splitting, ninja guards, etc.) to prevent rogue employees and armed gunmen from stealing the bitcoin we have stored for our users, but people don't know that. After hearing stories of how BitStamp lost 19,000 BTC, a crazy guy might just think it's worth the risk to come rob our office. And if they manage to get through our security to get to our office and find out that we aren't able to access the bitcoin, they are not going to be very happy. You can all imagine that this is NOT a situation we want to ever see ourselves in."
So it appears there's nothing nefarious in Coinbase keeping the location of their headquarters as secret as possible. Even if you did show up at the office building, the security staff wouldn't let you head up to their offices without a confirmed appointment. It is good to know the facts, but for contacting Coinbase customer service the HQ location is no help. All you need is the support.coinbase.com platform or the customer service phone number (1-888-908-7930), which is openly posted.
Keep up-to-date with everything related to bitcoin, the blockchain, and all the popular altcoins with a free subscription to the Bitcoin Market Journal newsletter.