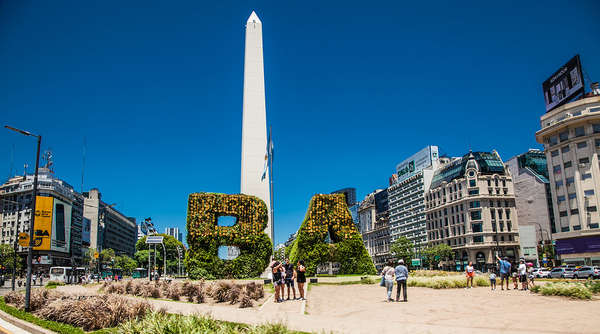 The most complete list of every blockchain and cryptocurrency meetup in Buenos Aires, with ratings! Our custom Bitcoin Market Journal Score is calculated by the number of members, user rating, and activity level. Use it as a guide for which meetups to attend in 2020.
If you're looking for global events, check out our list of Best Blockchain Conferences.
If you have a meetup that you'd like listed, or represent one of the events below, contact us to manage your listing.
City
Meetup Group Name
Description
Number of Members
User Rating
Activity Level
Overall BMJ Score
Buenos Aires
Bitcoin, Blockchain y Smart Contracts
In this MeetUp, you'll learn what cryptocurrencies are and how they work, focusing on bitcoin and the underlying blockchain technology. Speakers also talk about what Smart Contracts are and how to use them.
656
N/A
2
1.5
Buenos Aires
Ethereum Buenos Aires
Ethereum BA is a group of enthusiasts who want to support and build decentralized applications. Anyone who is interested in Ethereum and Blockchain can participate, learn and then (why not?) teach all attendees.
1331
N/A
4
2.5
Buenos Aires
Experimental
Experimental develops amazing blockchain-based games. If you're interested in blockchain gaming, this is definitely the place to be! Come to their meetups and meet like-minded developers and entrepreneurs.
1700
N/A
3
2.5
Buenos Aires
Bitcoin Argentina
This is a MeetUp coordinated by the NGO Bitcoin Argentina to learn and exchange ideas between people interested in the ecosystem and the technologies associated with bitcoin and blockchains.
7746
5
4
4.5
Buenos Aires
Hyperledger Buenos Aires
Hyperledger is an open source collaborative effort created to advance cross-industry blockchain technologies. It is a global collaboration, hosted by The Linux Foundation, including leaders in finance, banking, Internet of Things, supply chains, manufacturing, and technology.

Hyperledger Meetup groups have an informal relationship with Hyperledger, and make up a key part of the Hyperledger ecosystem. Participation in a Hyperledger Meetup group is open to anyone--employees of a Hyperledger member company, Hyperledger contributors and developers, and people just passionate about blockchain technology.
430
5
1
2.5
Buenos Aires
CryptoMondays Buenos Aires
There is no content at CryptoMondays other than like-minded people sharing their views, networking, learning, and having fun with blockchain. All funds raised via CryptoMondays will be given to charities chosen by its decentralized governance.
512
5
3
3
Keep up-to-date with everything happening in the blockchain space by subscribing to the Bitcoin Market Journal newsletter today.