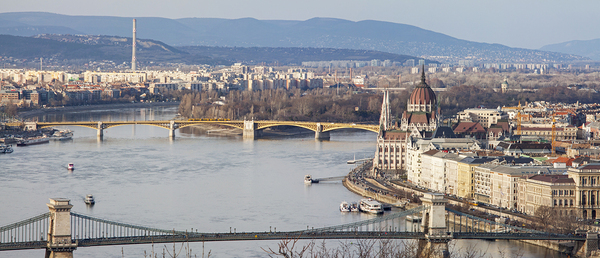 The most complete list of every blockchain and cryptocurrency meetup in Budapest, with ratings! Our custom Bitcoin Market Journal Score is calculated by the number of members, user rating, and activity level. Use it as a guide for which meetups to attend in 2019.
If you're looking for global events, check out our list of Best Blockchain Conferences.
If you have a meetup that you'd like listed, or represent one of the events below, contact us to manage your listing.
City
Meetup Group Name
Description
Number of Members
User Rating
Activity Level
Overall BMJ Score
Budapest
Fintech

[email protected]

This meetup refers to itself as the first and the best event series in fintech, in surtech, and financial innovation in Central Europe. It aims to bridge the gap between the global fintech scene and Budapest by inviting the biggest players from the field and the region. The meetup is giving the opportunity to fintech entrepreneurs, bank and insurance innovators, or researchers to introduce their work. Next to that, they want to help attendees to connect the right people in the sector, such as investors, entrepreneurs, and competitors.
1887
5
4
3.7
Budapest
Kriptovaluták & blokklánc alkalmazása a mindennapokban
Cryptocurrencies have undergone major changes, but now a stabilization process can start as a result of favorable regulation and regulatory decision. What would be a positive step? This meetup group is talking about it.
878
5
2
2.7
Budapest
Bitcoin Budapest
Bitcoin Budapest Meetup is dedicated to bringing people together from the fields of technology and entrepreneurship to create a regional platform where anyone with an interest in cryptocurrencies can join the conversation. If you are mining, trading, accepting, paying with, building a service around, or simply interested in the virtual currency model of bitcoin, you are more than welcome to join.

Despite the name, this meetup group not focused on bitcoin only; Litecoin, Devcoin, Namecoin, *coin enthusiasts are all welcome! The meetups will focus on demos, discussions, debates, networking, and collaboration.
729
5
2
2.7
Budapest
Budapesti CryptoValuta Oktatás és Előadás
Planned content for lectures include: Present and Future of CryptoValues, Present and Future of Blockchain Technology, How Safely Is BlockChain Technology Built?, and What Can BlockChain Technology Do? Presentations for beginners include: tutorials on how to receive and send BTC and altcoins, how to buy and sell; legal regulation of cryptotranslations; and tax issues. Other topics include: contents of the AltCoin upcoming course, coin exchanges and their business potential, mining and business opportunities, how to recognize scams based on the popularity of bitcoin and coins in general. The content of the presentations may expand and change!
398
4
1
2
Budapest
Hyperledger Budapest
Hyperledger is an open source collaborative effort created to advance cross-industry blockchain technologies. It is a global collaboration, hosted by The Linux Foundation, including leaders in finance, banking, Internet of Things, supply chains, manufacturing, and technology.

Hyperledger Meetup groups have an informal relationship with Hyperledger, and make up a key part of the Hyperledger ecosystem. Participation in a Hyperledger Meetup group is open to anyone--employees of a Hyperledger member company, Hyperledger contributors and developers, and people just passionate about blockchain technology.
325
N/A
3
2
Budapest
Blockchain Stories
If you're interested in the biggest invention of the decade, blockchain, this meetup group is for you. They will have discussions about cryptocurrencies and data science opportunities of blockchain. They will also cover the social media network, built on blockchain, and its data science aspects. Blockchain Stories is dedicated to making the 'crypto-stuff' accessible to anyone.
664
4
2
2.3
Budapest
Budapest Blockchain Meetup
Hang out with people who want to talk about bitcoin and blockchain! Learn from the various speakers they host about topics and projects in the crypto space. Additionally, the MeetUp members are some of the leading experts in cryptocurrencies so there's a lot of knowledge to tap into here!
369
4
2
2.3
Budapest
Open Blockchain - Workshop Series
This is a technologically driven, blockchain enthusiast community in Budapest. They organize free workshops monthly, where they code, have fun, and learn! The workshops usually start with theoretical sessions and guest presentations, followed by facultative coding sessions for developers. No one is left behind! There will always be a short recap on what was done last time, making sure that the "first-timers" can get up to speed!
201
N/A
4
2.5
Budapest
Budapest Blockchain Developers Meetup
What to expect? The lectures approach the technical side of the blockchain. Learn how it works with Ethereum, Hyperledger, NEO, Bitcoin, focus on APIs provided by platforms, consensus protocols, and software development for them. There will be algorithms, demos, code, and headaches.
288
4
2
2.3
Keep up-to-date with everything happening in the blockchain space by subscribing to the Bitcoin Market Journal newsletter.