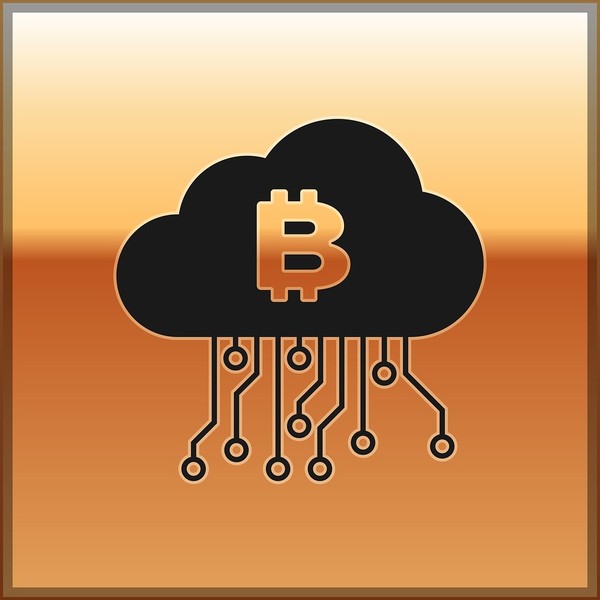 The increasing adoption of blockchain technology across many industries has led to the emergence of so-called "blockchain-as-a-service" platforms. While there are a number of companies providing the service, Oracle, Amazon, and Microsoft are among the most popular ones.
In this article, we compare the Oracle, Amazon Web Services (AWS), and Microsoft Azure BaaS platforms.
The Rise of Blockchain-as-a-Service (BaaS)
Almost every major technology corporation has started to foray into the Blockchain-as-a-Service market. In addition to Amazon, Microsoft, and Oracle, the likes of IBM, SAP, and HP have also launched BaaS solutions.
The blockchain, as a technology, is well-suited for a range of use cases in a wide array of sectors. However, due to its relatively youthful status, the quickly changing nature of the sector as well as the complexities involved, organizations are typically afraid to adopt the innovation in their organizational structure.
Additionally, there are large costs associated with developing or onboarding a blockchain-based system. This, in combination with other barriers to entry such as interoperability with legacy systems and lack of skilled personnel, leaves many businesses curious but unable to interact with the technology.
Therefore, blockchain-as-a-service platforms have emerged to fill a gap in the market.
Oracle
The Oracle Blockchain Service is an enterprise-focused permissioned blockchain running on Oracle Cloud. The offering utilizes Linux' Hyperledger Fabric to provide the foundational basis for the service.
While maintaining compatibility with Hyperledger at the API and protocol level, Oracle has integrated many of the other tools in its basket to provide a comprehensive BaaS offering.
Oracle's Blockchain Service is lauded as the only cloud-backed BaaS solution that allows members to automate day-to-day operations, therefore enabling its users to focus on creating, running, and managing applications on the platform.
Moreover, the Oracle Blockchain Platform is designed for interoperability with other Oracle-deployed tools such as identity management, adaptive intelligence-enabled cyber threat detection, and remediation, as well as zero-downtime patching and upgrades.
Amazon
In 2018, Ale Flores, the Global Segment Lead for Blockchain at Amazon Web Services (AWS) announced the tech giant was partnering with blockchain technology-focused firm ConsenSys to bring a blockchain solution called Kaleido to market.
Kaleido was developed by a ConsenSys-backed firm with the same name. The firm refers to its platform as a 'Blockchain Business Cloud' designed for use by enterprises or consortiums with specific privacy and governance needs. Kaleido is the first BaaS to be based on the Ethereum network within the AWS basket. The offering is able to balance the privacy needs of its users, supporting private and permissioned networks, while still relaying to the Ethereum mainnet seamlessly.
Kaleido is available through Amazon Web Services. It integrates seamlessly with some of the other solutions housed under the AWS umbrella. Additionally, it is relatively easy to set up the networks as well as to amend any protocols if need be.
Kaleido is not the first BaaS offering in the AWS basket. The tech firm also provides the Amazon Managed Blockchain, which is a plug-and-play solution offered to people or enterprises looking to experiment with the blockchain. The offering utilizes Linux' Hyperledger Fabric with support for the Ethereum blockchain underway.
The Amazon Managed Blockchain is designed for ease and simplicity. Creating and maintaining a blockchain network is relatively easy due to the many APIs provided by Amazon. The platform is also highly scalable as there is a mechanism through which users can quickly add nodes to a network if they need to scale.
Microsoft
Microsoft, through its Azure cloud computing service, provides one of the most well-respected BaaS offerings. Microsoft has designed its Azure Blockchain Service offering to be user-focused while uncompromising on the features that make blockchain technology so disruptive.
On Azure, firms can create blockchain networks designed for their specific sector through what Azure calls solutions architectures. These are representations of the type of blockchain-based offering that would best suit a sector or firm. Moreover, Azure supports the use of three different blockchain networks on its cloud. These are Ethereum, Hyperledger Fabric, and Corda.
The Azure Blockchain Service is fully managed, thus simplifying the creation of blockchain networks for consortiums or businesses through the use of modular preconfigured infrastructure. The platform interoperates with other Azure tools, which allows for ease of use. The platform also boasts a robust security approach, with Microsoft spending over $1 billion annually on security-related costs.
A number of large firms utilize Azures BaaS platform, including Xbox, Nasdaq, and Webjet.
The Verdict
While Oracle and AWS have good BaaS offerings, Azure looks to be the most popular out of the three BaaS platforms analyzed in this article. Azure's popularity may be explained by the wide array of choices supported by Azure's BaaS platform.
Additionally, Azure was the most used cloud platform globally in 2018. Therefore, it is likely that it is benefiting from its reputation within the cloud computing sector to drive the success and adoption of its BaaS platform by many big names in industries globally.
Related Articles: 
Subscribe to the Bitcoin Market Journal newsletter to learn more about investing in the future of blockchain and digital assets.