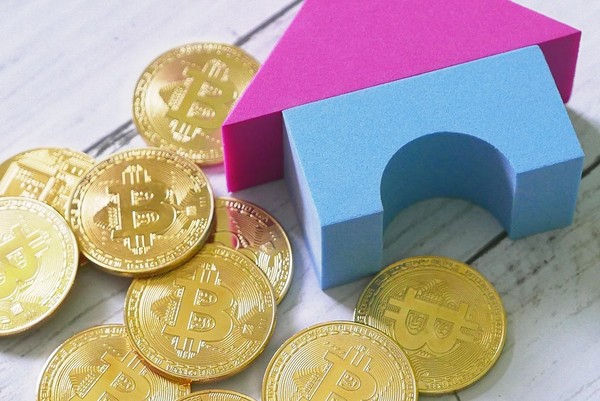 Armstrong Williams, an industrialist, entrepreneur, political commentator, author, and a talk show host once said:
"Now, one thing I tell everyone is learn about real estate. Repeat after me: real estate provides the highest returns, the greatest values and the least risk."
Although the quote is now decades old, it stands true to this day.
The real estate industry, which has for decades operated in a centralized fashion, presents some challenges for the common investor in the form of excessive bureaucratic red tape and widespread fraud. The traditional real estate market is plagued by:
The requirement of large capital investments
Illiquid investments
Involvement of third-party intermediaries that increase the end cost
Inefficient and slow transaction times
The above challenges are just the tip of the iceberg. However, thanks to the adoption of blockchain technology, these problems could be a thing of the past soon.
How Blockchain Can Transform Real Estate
Real estate is the single largest asset class in the world, valued at $217 trillion, but the industry has evolved little in its transactional methods for decades. The integration of blockchain in real estate could change all that.
CBInsights notes that blockchain tech will impact several aspects of the real estate industry, including:
The property search process: With blockchain, a property listing can exist on a decentralized database where brokers have control over the listing and buyers have access to reliable, transparent data. Imbrex is just one example of this in action.
The financial due diligence and payment process: Via smart contracts and digital identities recorded on the blockchain, the financial due diligence and payment processes involved in a real estate transaction can be done in a transparent, legally compliant way for all parties involved.
The property management process: Using a single application that leverages smart contracts, everything from signing rental or lease agreements to managing cash flow to initiating maintenance orders can be done via blockchain technology securely and transparently.
The title management process: Since the blockchain is an immutable record that is publicly available to all stakeholders, title management is a strong use case for the technology.
The investment process: Tokenization of real estate makes fractional ownership possible and creates a pool of investors that were previously unable to participate in real estate investment worldwide.
Let's consider just two ways that real estate investors, in particular, could benefit from blockchain technology.
The Transformative Effect of Tokenization
Historically, the real estate industry has largely been the investment choice of the rich. However, tokenizing real estate holdings will revolutionize how individuals and institutions invest. Tokenization will make it possible for individuals from any geography to invest in lucrative projects all over the world.
Further, tokenization of real estate will allow for fractional ownership of real estate. Instead of one person owning a property, tokenization allows multiple people to own fractional shares in a property. Owners can then resell shares via secondary trading when desired. Meanwhile, smart contracts built into blockchain transactions will help to ensure that joint owners in a real estate venture adhere to honest practices.
Also, tokenizing and distributing digital shares of a physical property via sparse, unique, and tradeable tokens could help companies raise funds as needed.
In short, tokenization of real estate assets:
Creates liquidity
Lowers barriers to investment
Provides transparency and security to real estate transactions
To learn more about how to invest in tokenized real estate, read our companion article "Real Estate Tokens: What They Are and How to Invest."
Blockchain Converges with REIT
REITs (Real Estate Investment Trusts) enable individual and institutional investors to buy or invest in large-scale real estate portfolios and receive income from them. Combining REITs with blockchain technology could lead to a completely new way of investing in real estate for many.
Some of the challenges of traditional REITs is that there are typically hefty fees associated with investing in them, due to portfolio complexities and management costs. Blockchain technology could virtually eliminate the friction in shareholder communication by allowing direct dividend disbursement via smart contracts. The underlying values of distributed ledger technology will also improve the trust factor in the space by improving transparency for all stakeholders.
Conclusion
While many industries will likely be disrupted by blockchain technology, the real estate industry is ripe for disruption now. Tokenized real estate, blockchain-based REITs, and other innovations may propel real estate investment forward for a previously untapped group of investors.
Learn more about how blockchain is changing the world today. Subscribe to the Bitcoin Market Journal newsletter and join a group of like-minded investors who are looking to profit from the blockchain revolution!