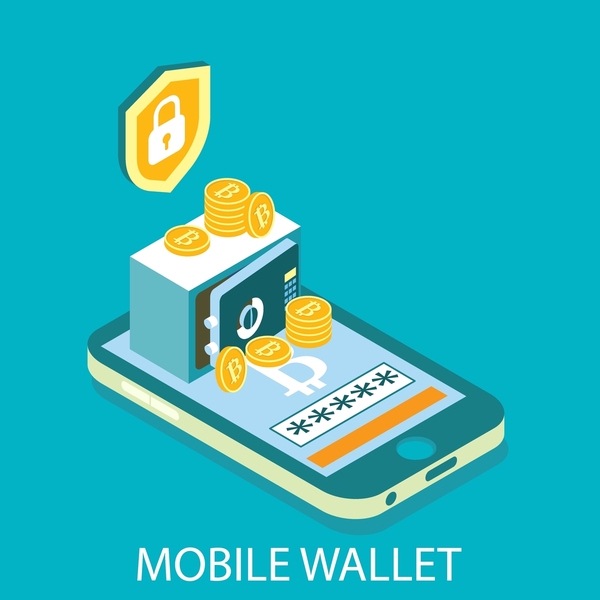 If you're looking for a place to store bitcoin on an Android mobile device, you have come to the right place. Below, you'll find more than a dozen mobile bitcoin wallets that will work well for your bitcoin storage.
A Word of Caution
There's just one important note before you read on. Remember that your security is only as good as the device on which you're storing the bitcoin. Mobile devices are not the best place for long-term bitcoin storage. Your mobile devices are notoriously easy to hack and many are infected with malware, even though you may not be aware of it.
A Roundup of the Best Android Wallet Options
Though you would not want to store your bitcoin indefinitely in a mobile wallet, for everyday use and small amounts of bitcoin, a mobile wallet is invaluable. That's why you should have a bitcoin mobile wallet you are familiar and comfortable with using. Android users can get started with the suggestions below for the best bitcoin wallet apps for Android.
| Name | Description | Number of Users / Downloads | Number of Coins Accepted | Ease of Use | Security | Customer Reviews | Score |
| --- | --- | --- | --- | --- | --- | --- | --- |
| BitPay | BitPay was founded in 2011 as a bitcoin payment service and gateway that made it easy for merchants to accept bitcoin. It launched its wallet in 2015, and it has been quite popular, with over 500k downloads. If you need to have several bitcoin wallets for different purposes, the BitPay wallet is going to be your best choice. It also has a sleek user interface and is considered quite secure, which makes it very popular with users. | 500,000+ | 2 | 5 | 4 | 4.5 | 4.5 |
| Blockchain Wallet | This is one of the most popular wallets on our list, with the company claiming over 32 million downloads. It is also one of the highest rated by users, and supports 22 different currencies. It has buy and sell features right within the wallet, and those are supported in 36 different countries. It has a simple user interface and access to market data within the wallet to keep abreast of the rapidly changing altcoin markets. | 1,000,000+ | 4 | 5 | 5 | 4.5 | 4.5 |
| Coinomi | Coinomi is an increasingly popular bitcoin wallet that has gotten high marks from Android and iOS users. One of its outstanding features is its support for many different currencies. It supports 115 different coins and all the ERC-20 tokens, which is more than 500 different blockchain assets. It also supports 25 languages and 168 fiat currencies. There are millions of users and the company is proud to say that no Coinomi wallet has ever been hacked. | 500,000+ | 115 | 4 | 5 | 4.6 | 4.5 |
| Bitcoin Wallet (Schildbach Wallet) | The Bitcoin Wallet, also called the Schildbach Wallet for its creator Andreas Schildbach, was the first mobile bitcoin wallet ever released back in 2011. It is a simple and secure wallet implementation, and continues to be maintained to keep it simple and secure. Downloaded by more than 1 million users since its beginnings, it remains a solid choice for a bitcoin wallet, especially for new users. | 1,000,000+ | 1 | 5 | 4 | 4 | 4 |
| BRD (formerly Breadwallet) | BRD used to be known as Breadwallet, but the company rebranded in 2018. The wallet remains one of the easiest to use, with basic send and receive features that any newcomer to bitcoin will be able to quickly grasp. It has also integrated methods for quickly and easily buying bitcoin right from the wallet. Users like the wallet and it is highly rated thanks to its ease of use. | 500,000+ | 3 | 5 | 3 | 4.1 | 4 |
| Edge (formerly Airbitz) | Edge was previously known as Airbitz and it is one of the older wallets, having been launched in 2014. It supports over a dozen coins, which is more than most mobile bitcoin wallets. It has the ability to seamlessly shift from one supported coin to another right within the wallet. Soon the company plans on adding support for buying and selling coins right within the Edge app. It hasn‰Ûªt been downloaded as many times as the apps of some competitors, but it does get high marks from users. | 100,000+ | 20 | 5 | 4 | 4.1 | 4 |
| Enjin Wallet | The Enjin wallet was created with complete security in mind, making it ‰ÛÏthe most secure mobile cryptocurrency wallet.‰Û In addition to the several security features unique to Enjin, the wallet was made with mobile in mind and is incredibly fast. Users have had many good things to say about the wallet, which is also easy to use. Created by the same team behind the Enjin Coin, the wallet plans on adding support for Gaming Collectibles. | 100,000+ | 4 | 4 | 5 | 4.6 | 4 |
| Xapo | Xapo is a solid wallet with over a million downloads and good user feedback. It‰Ûªs been called super secure storage, which gives users more confidence when using the wallet. The user interface is super easy and you can exchange coins right within the wallet. One feature users seem to like is the Xapo Vault, which is basically like a savings account for bitcoin that allows you to lock them away and keep them more secure. | 1,000,000+ | 1 | 4 | 5 | 4.3 | 4 |
| Jaxx Liberty | The first thing you‰Ûªll notice about the Jaxx Liberty is it has few downloads and a fairly poor user score. This is because the Liberty is a new version of an older wallet that was simply called Jaxx. There were some bugs that led to poor reviews when the wallet launched, but those have been ironed out. The wallet supports 85 different coins, and was built with security and ease of use in mind. It is a multi-platform wallet, so if you‰Ûªre looking for a wallet that synchs between mobile and other platforms, you may want to give the Jaxx Liberty a spin. | 10,000+ | 85 | 4 | 4 | 3.5 | 3.5 |
| Electrum | Electrum is one of the oldest wallets, having been developed in 2011 by the bitcoin community. It remains highly trusted, and has been used as the base code for wallets supporting many other coins and tokens. That said, it has a larger number of complaints from users that one might expect for such a well-known and trusted wallet. The user interface is very dated, although that doesn‰Ûªt take away from the simplicity of using this wallet. | 100,000+ | 1 | 4 | 4 | 3.2 | 3 |
| Green Address | Green Address isn‰Ûªt a great choice for new bitcoin users, but if you have some blockchain experience, it might work well for you. The Green Address team has been around for some time, and they have made the wallet very secure. The features offered by Green Address are too numerous to mention, but one feature it doesn‰Ûªt have is a good user interface. That‰Ûªs partially due to the extensive feature set on offer. | 50,000+ | 1 | 3 | 5 | 3.6 | 3 |
| MyCelium | This is another long-standing wallet that has been overshadowed recently by new wallets. It remains a solid choice and the developers are in the midst of overhauling the wallet to add easy exchange, investing, escrow, and personal finance features. Also planned are blockchain-based fiat accounts and a debit card linked to the wallet. If MyCelium delivers on these promises, it will once again be one of the top bitcoin wallets. | 500,000+ | 1 | 2 | 5 | 4.1 | 3 |
| Ripio | Formerly known as BitPagos, Ripio is a new bitcoin wallet that is focused primarily on building a reputation in Latin America. It has good user reviews and a solid number of downloads considering how new it is. One unique feature being offered in the Ripio wallet is the ability to request a credit line to finance payments over time. The wallet allows users to buy and sell bitcoin from within the wallet. | 100,000+ | 2 | 4 | 4 | 4.3 | 3 |
The Takeaway
Having a solid mobile bitcoin wallet for Android is one of the ways you can use bitcoin on a daily basis. Nothing makes spending, sending, and receiving bitcoin easier than a mobile wallet. Now that you have a list of the best Android mobile bitcoin wallet apps, you'll never have an excuse not to carry some bitcoin with you.
When you subscribe to the Bitcoin Market Journal newsletter, you'll always have the latest bitcoin and altcoin information. Sign up today!