TradeSanta
CryptoHopper
CryptoTrader
3Commas
Fees
Free package
Basic – $15/mo
Max – $100/mo
Starter – $19/mo
Med – $49/mo
Pro – $99/mo
Basic+ – 0.0016 BTC/mo
Regular – 0.0022 BTC/mo
Pro – 0.0041 BTC/mo
VIP – 0.0077 BTC/mo
Premium – 0.0193 BTC/mo
Starter – $22/mo
Advance – $37/mo
Pro – $75/mo
Supported Exchanges
Binance, BitFinex, Bittrex, HitBTC
Binance, Bittrex, Poloniex, Kraken, KuCoin, Coinbase Pro, Bitfinex, Huobi
BitFinex, Poloniex, Bitstamp, Kraken, Bittrex, Huobi, Binance, Coinbase Pro
BitMex, Bittrex, Binance, Bitstamp, KuCoin, Poloniex, HitBTC, Coinbase Pro, Huobi, Kraken
There can be no denying that trading bitcoin and altcoins is challenging. Even seasoned traders can improve their trading profits through the use of trading bots.
What is a trading bot? Which ones are the best? How much does it cost to use one? Here are some answers.
What Is a Trading Bot?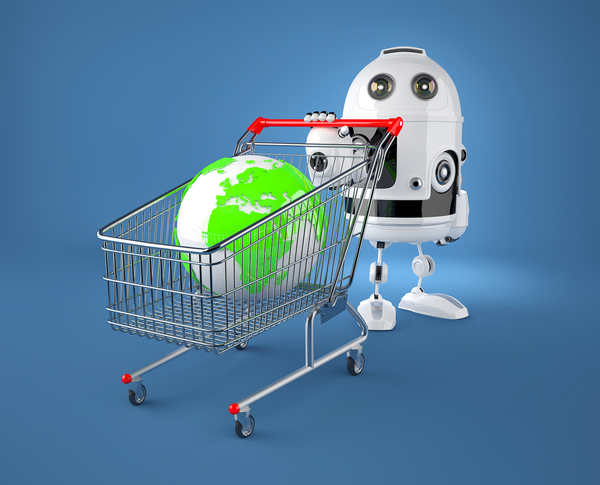 Trading bots exist to aid you, but using one is not as easy and simple as it might seem. The market for digital assets differs greatly from the stock market. For instance, bitcoin markets are open 24 hours a day, 7 days a week.
Since even avid traders need to sleep sometime, it's handy to use a trading bot. These programs perform trades just like humans would, but they operate independently without needing to rest.
Trading bots rely on several indicators to recognize certain trends. When a bot detects a specified trend, it will automatically perform trades on the platform.
There are plenty of trading bots available on the market. Here are a few of the more popular choices if you're interesting using a trading bot to trade bitcoin.
TradeSanta
TradeSanta is a platform that resides in the cloud, designed to automatically perform bitcoin trades for you. This bot will work with Binance, Bitfinex, HitBTC, and Bittrex. Established in 2018, TradeSanta is a well-designed site aiming to attract new traders. TradeSanta is great for both novice and experienced users.
CryptoHopper
Similar to TradeSanta, Cryptohopper is a cloud-based platform, online 24/7. This software is great for new and experienced traders, providing walkthroughs or advanced tools to those who need them. Inexperienced users can set their bots to autopilot, which will execute recommended trades automatically.
Cryptohopper users have a clean yet modern dashboard which allows for configuring and monitoring of trading templates. The platform works with Binance, Poloniex, Coinbase Pro, Kraken, and several other exchanges.
CryptoTrader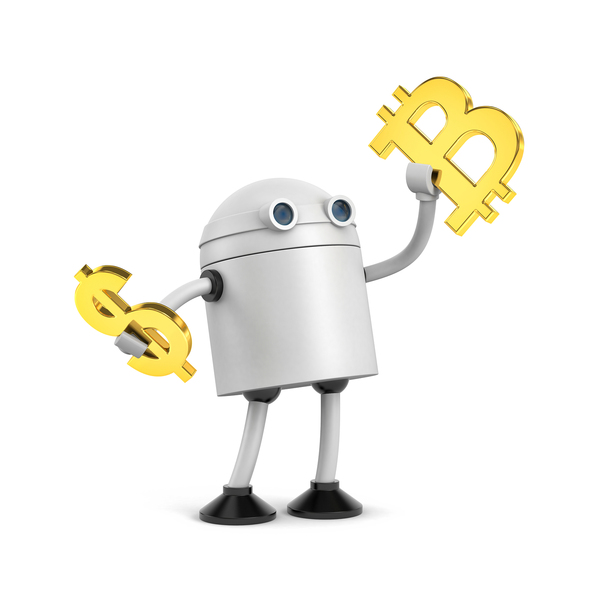 Another cloud-based trading bot you might consider is CryptoTrader. This platform offers completely automated trading options without requiring users to download and install their software. Users receive support for several digital assets and exchanges, while the platform creates a market where users can sell their own methods and strategies to other users.
3Commas
This popular bitcoin trading bot supports several exchanges including Bittrex, BitStamp, Poloniex, Coinbase Pro, Huobi, BitFinex, Binance, and others. 3Commas is available 24/7, so it's always online to make automated trades for you. The platform also has a social aspect which gives you the option to copy successful traders.
If you're interested in learning more about trading bots and how they can help you, subscribe to the Bitcoin Market Journal newsletter. You'll get the latest and greatest news and information on all things bitcoin.