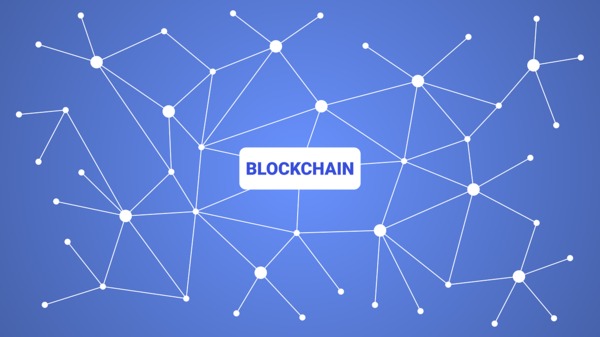 In an exclusive interview, Dr. John Edmunds, Professor of Finance at Babson College, shared with Bitcoin Market Journal his views on how blockchain technology and initial coin offerings can help the Chilean economy.
Edmunds is a distinguished scholar with a focus on finance and Latin America. Dr. Edmunds holds a D.B.A. in International Business from Harvard Business School, an M.B.A. in Finance and Quantitative Methods with honors from Boston University, an M.A. in Economics from Northeastern University, and an A.B. in Economics cum laude from Harvard College. He has consulted with the Harvard Institute for International Development, the Rockefeller Foundation, Stanford Research Institute, and numerous private companies. He has taught in universities such as Harvard and Hult as well as a number of institutions across Latin America. Edmunds has also written four books as well as an extensive number of articles on the subject of international finance and Latin America.
The Current State Of The Financial System In Chile
While Chile's economy may not rank highly on a global scale, it boasts the highest nominal GDP among its Latin American counterparts. The country is also dedicated to fostering a high level of literacy among its citizens, with a focus on science. Edmunds notes:
"Chile is one of the three richest countries (in South America). The others are Panama and Argentina. They are also the most educated. They are also extremely into technology, science, economics, finance, and particularly Chicago economics, which is the free market."
Moreover, the country does have a number of innovative economic and financial systems such as its pension system, which is ranked as one of the best globally. These were designed to help spur economic growth as well as better the lives of its citizens.
However, in recent times, these systems have started to crumble for a number of reasons. Regarding the pension system, Edmunds says:
"It really does work, but it's very polemic at this moment because of high commissions. Some people are retiring, and their retirement isn't quite as good as it should be."
As a result of the failing systems and the subsequent disillusionment that Chileans are experiencing with them, policymakers are open to creating new regulations that can work for all people, regardless of financial class. Unfortunately, many of these initiatives have not had the desired effect on the Chilean economy. While this is an undesirable outcome, it has encouraged the regulators to be more open to different ideas.
"They are very disappointed with the performance of their financial system because it works very well for the elite and very badly for everybody else. They see that they could fix it and have made a series of efforts. They are acutely aware that somehow these have not worked.
They haven't gotten the wave of new businesses that they believe they should have had. They are always really interested in trying something new which is how these guys I am talking about have gotten approval."
How Can Chile Benefit From ICOs?
Edmunds is referencing a set of entrepreneurs that are developing a tool that will help startups launch an ICO in an easy manner. He says:
"Some friends I have known for years are doing one now. They have actually done six ICOs so far. They are running a platform for building ICOs. They haven't quite done it yet. They have done six so far but they were carried out as a proof of concept."
The idea of generating startup funds from a group of people is not new in the business world. Crowdfunding has helped many businesses get their ideas off the ground. However, this business model has significant barriers, both for the business and individuals seeking to participate, which are especially apparent in Chile.
Crowdfunding campaigns may have trouble accommodating investors of different nationalities due to legal or administrative reasons. Citing the Chilean context, Edmunds explains:
"I got into crowdfunding four or five years ago. I actually invested in a crowdfunding business in Chile. I opened an account as a foreigner, which was actually quite difficult. I registered to participate in this crowdfunding scheme."
Moreover, the investor is likely to face significant challenges in the event that they need to liquidate their investment. This is because the trading of shares especially as it relates to smaller companies is done on a personal over-the-table basis in Chile. Says Edmunds:
"What if I want to sell one of these? Well, we have a list of people that are seeking to invest and you can meet somebody at a coffee shop, we will arrange the meeting, you endorse the thing at the back, and they give you cash. Then they take the endorsed stock certificate to the office where it's canceled and a new one is issued in the name of the new shareholder."
While Chile has electronic stock trading for 10 or 200 or 100 different stocks, these are big companies controlled by wealthy families. In contrast, once investors participate in an ICO, they are able to sell their token on supporting exchanges in the event that they need the funds. This is an obvious advantage over the more traditional system in Chile.
For the business, challenges arise when it would like to generate further capital through an initial public offering (IPO). This is because many of the SME enterprises are unable to afford the administrative costs associated with an IPO. Edmunds continues:
"I invested in five little companies, one of which immediately went to zero but the other four are all successful. But there is no liquidity event. The next logical thing for them to do would be an IPO. Those theoretically exist in their country but are very difficult to do because of paperwork which has been simplified but isn't simple enough. A full-blown IPO would be $300,000 worth of paperwork. The IPO "light" which they allow would be $100,000 worth of paperwork."
Seeing as the startups collect relatively small amounts in their crowdfunding phase, it is improbable to expect them to have such large amounts of capital. This means that the companies are unable to access further capital which may help accelerate growth. Instead, they use their profit to spur growth. Edmunds goes on to explain:
"One raised $5,000, which was all they needed. Now they are going back to get $20,000 bucks. So to start out, you are going to give $100,000 to a lawyer and a CPA…really? They grow through internal generation of profit and reinvestment."
This is why entrepreneurs are keen to introduce the ICO model into the Chilean economy. After running the proof of concepts, the entrepreneurs faced the challenge of fiat and cryptocurrency interchangeability. Fortunately, the blockchain platform Ripple is helping to mitigate that challenge.
"What they felt they needed was a gateway to fiat. And they have that now. There is a major bank in Chile that is allowing people to open accounts that can then go from Chilean Pesos to Ripple via the platform my friends are working on. With the Chilean Pesos, I can buy the token used on the site and can use that token to buy all the other tokens on that site."
Edmunds also reiterated his belief that the ICO model is superior to the microfinance model. This is because the use of the blockchain helps reduce administrative costs for the lender.
"Microfinance is very controversial. The problem with that was that to run a book of loans, you have to charge 60/70 percent a year because you need 30 percent of the face value of the loan book to cover your administrative costs. With blockchain that goes down 90 percent." 
Moreover, ICOs are likely to help better the startup economy in Chile because they provide an immutable record of all transactions. This is currently an issue within the country, as many of the smaller companies do not keep proper records. Edmunds observes:
"First of all, you have a completely bulletproof audit trail so if somebody says they paid for the shares, find where is it, and if somebody says they sold the shares, you can see it. The other thing that is needed is that the companies would have to put out some form of disclosure which they are really not in the habit of doing."
The Future of ICOs
The introduction and application of ICOs into the Chilean economy would help both startups and investors because it would reduce many of the inefficiencies witnessed within the small business funding space. While it remains to be seen if ICOs will take off in the South American country, it is probable that they will continue to grow as a funding method globally. Edmunds believes this is what will happen, noting:
"It really does seem to me that these initial coin offerings could become widespread throughout the world. And particularly in countries where people have something really great that they could do, but can't do it. And they don't need much. We are talking 500 or 1,000 bucks."
If you want to learn more about the potential of blockchain technology and initial coin offerings, subscribe to Bitcoin Market Journal and check out our initial coin offerings page.