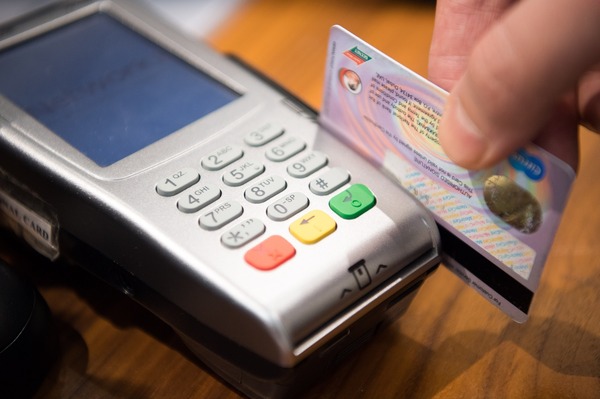 The number of retailers who accept bitcoin continues to grow globally. However, this figure is still comparatively small compared to mainstream payment methods such as credit and debit cards. Fortunately for bitcoin users, there are prepaid bitcoin debit cards that allow you to spend your digital currency anywhere where bank cards are accepted.
Bitcoin debit cards work by loading up the card using bitcoin through the card's associated bitcoin wallet app. Then, the loaded bitcoin can be easily spent both online and in-store by using the bitcoin debit card in the same way as you would for a "normal" fiat currency debit card. Bitcoin debit cards are thus an innovative way to allow users to use bitcoin as a spending currency.
Visa, Wavecrest, and Locked Bitcoin Debit Cards
There are a number of reputable companies that issue bitcoin debit cards. Bitpay, Cryptopay, Xapo, Wirex, and TenX are examples of leading bitcoin debit card providers. In order to pick the provider that best suits your needs, remember to conduct thorough research beforehand and ensure that they work in your region.
It is also important to note that some debit cards are currently not operational after Visa cut ties with Gibraltar-based debit card issuer WaveCrest, which has been a key issuer for bitcoin debit card companies in Europe.
Following speculation, Visa clarified the move was not targeting cryptocurrencies but had to do with WaveCrest's lack of compliance with Visa's regulations. However, the affected bitcoin debit card providers are working on securing partnerships with other issuers to restore full functionality.
The Pros of Bitcoin Cards
Bitcoin debit cards allow you to have a high degree of financial freedom as a bitcoin user, since these cards are accepted wherever traditional cards are supported. That is because they are issued through partnerships with internationally recognized credit card companies such as Visa and thus function in the same way as any other prepaid debit card.
Before the advent of bitcoin debit cards, using bitcoin as a spending currency was a somewhat complex process and was only possible at selected retailers. Bitcoin debit cards help you to spend your bitcoin without the associated hassle.
Moreover, if you are traveling to an area where the local currency is volatile and would like to protect the value of your money, a bitcoin debit card can be of great help. Since it deducts only what you spend at the best exchange rates, it protects your holdings.
In addition, it is possible to withdraw fiat currency from an ATM using your bitcoin debit cards. That is a quick and easy way to turn your bitcoin into fiat currency if you need spending money or if you want to convert your bitcoin investment back into local currency. Some bitcoin debit card providers also allow you to use altcoins to load up your debit card, which is an added advantage.
The Cons of Bitcoin Cards
Bitcoin debit cards are issued by companies who will charge a fee in order to facilitate this service. The amount varies from provider to provider but can result in a substantial amount in the long run compared to spending bitcoin at retailers that accept the digital currency as a payment option.
Also, in order to have funds on the card, you must transfer bitcoin to the card's associated bitcoin mobile wallet, which makes your bitcoin holdings somewhat more vulnerable to cyber theft.
If you want to learn more about bitcoin and other digital currencies, subscribe to the Bitcoin Market Journal newsletter today!