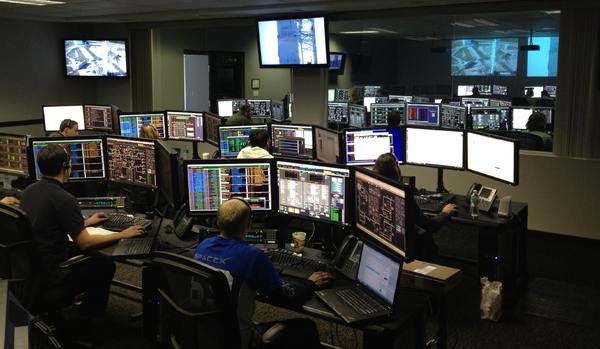 If you've decided that you want to make a substantial investment in bitcoin, you will most likely be better off using a bitcoin broker to execute your trade, as opposed to placing several buy orders at various digital currency exchanges yourself.
In this guide, you will be introduced to the leading bitcoin brokers as well as everything you need to know about what to look for when choosing a broker that is right for you and your bitcoin investment needs.
Top Bitcoin Brokers
| Name | Description | Incorporation Year | Fees | Auxiliary Services | Twitter Followers | Regulated | Score |
| --- | --- | --- | --- | --- | --- | --- | --- |
| Circle Trade | Boston-based Circle is one of the market leaders in the over-the-counter trade of digital assets. Aside from its OTC brokerage services, the company also offers retail investor solutions through its Circle Invest business and a payments service through its Circle Pay business. | 2013 | Brokerage Fee Included in Agreed Price | Advisory, Research, Retail Investor Offering, Payments | 46,700 | Yes | 4.5 |
| ItBit | New York-based itBit is a digital currency exchange that launched in 2013. The exchange also offers OTC bitcoin trading service targeted at high net worth individuals and businesses that want to transact in a minimum of 100 bitcoin. itBit charges a 0.1 percent flat fee on each OTC trade and offers same day settlement to its customers. itBit's OTC trading desk has clients in over 100 countries, and the company is a regulated bitcoin exchange in the State of New York. | 2012 | 0.1 percent per transaction. No crypto withdrawal fees. | Full-Service Digital Asset Exchange, All USD Funds Held Are Insured | 7,825 | Yes | 4.5 |
| Genesis Trading | New York-based Genesis Global Trading provides two-sided liquidity for digital currencies on a daily basis. The company was formerly SecondMarket's Trading Division and is owned by leading bitcoin venture capital firm Digital Currency Group. Genesis has been offering its bitcoin brokerage services since 2013, which makes it one of the longest-standing OTC bitcoin brokers in the market. Due to its ownership by the DCG, it is also considered one of the most reputable. | 2013 | Spread Above XBX Bitcoin Index | Out of Hours Trading, Access to Grayscale Investment Trusts, Digital Asset Lending | 6,425 | Yes | 4.5 |
| Cumberland Mining | Cumberland Mining, a DRW Holdings LLC subsidiary, is another US-based bitcoin broker that transacts in institutional-sized trades. The Chicago-based company provides two-way liquidity in bitcoin and other digital currencies for high net worth individuals and enterprises. | 1992 | Brokerage Fee Included in Agreed Price | Advisory | 6,112 | Yes | 4 |
| Jump Trading | Chicago-based Jump Trading is one of the newer entrants in the growing Bitcoin OTC brokerage market. The brokerage firm has developed a dashboard for its users that enables investors to traders to interact with Jump Trading's OTC Desk using a secured connection, which alleviates the reliance on third-party messaging platforms. Its OTC brokerage business executes over $2 billion worth of digital assets each month. | 1999 | Brokerage Fee Included in Agreed Price | Advisory | 568 | Yes | 3.5 |
| Kraken OTC | San Francisco-based digital asset exchange Kraken launched an OTC trading service in 2018 to enable its professional customers to engage in off-exchange transactions. Additionally, the exchange's OTC trading service includes market analysis, 1-to-1 service, full asset support, and 24/7 global coverage. Minimum transaction size is $100,000. | 2011 | Brokerage Fee Included in Agreed Price | Full-Service Digital Asset Exchange, Market Analysis, 24/7 global coverage | 376,000 | No | 3.5 |
| B2C2 | London-based B2C2 has been trading since 2015, providing liquidity for large transactions to both individuals and institutions. The minimal settlement amount is $50,000. Clients are able to take advantage of post-trade settlement, allowing them to initiate a trade without depositing any cash. Clients are able to trade gold for bitcoin as well, with a minimum trade size of one ounce. | 2015 | Brokerage Fee Included in Agreed Price | Advisory | 906 | Yes | 3.5 |
| XBTO | New York-based XBTO has been providing OTC liquidity since it was founded in 2015. It conducted the first-ever block trade of Bakkt bitcoin futures contracts. XBTO is also involved in crypto mining, using renewable energy to power its operation. In addition to OTC trading, XBTO also provides clearinghouse services via Stablehouse.io for stablecoins. | 2015 | Brokerage Fee Included in Agreed Price | Asset Management, Venture Capital, Crypto-Mining, Consulting Services | 495 | Yes | 3.5 |
| BitStocks | London-based Bitstocks was launched in 2016 to provide bitcoin liquidity to high net worth individuals as well as institutional investors. The company requires you to make a minimum deposit of £5,000 ($6,500) and offers both an OTC brokerage services and an advisory service. For OTC trades, the company's commission is built into the execution price, similarly to the way Genesis Global Trading handles it. If you want to also benefit from the brokerage's advisory services, however, you will have to pay a 25 percent performance fee on the profit you make on your trades. | 2014 | Brokerage Fee Included in Agreed Price, 25% of Profit on "Advisory" Trades | Advisory & Research | 1,867 | No | 3 |
| Octagon Strategy | Hong Kong-based Octagon Strategy is an OTC broker, run by former Head of Electronic Trading at Morgan Stanley and Macquaire, Wayne Trench, that claims to be Asia's largest digital asset broker. Minimum trade size is $100,000, and there is no maximum. | 2016 | "Small" transaction fee upon execution | RFQ/API, Market Making, Bespoke Services | 1,145 | No | 2.5 |
The Over-The-Counter (OTC) Bitcoin Trading Market
Outspoken entrepreneur and bitcoin evangelist Vinny Lingham notes:
"The OTC market for Bitcoin is bigger than the exchange market. Exchanges set the price but large trades don't happen there."
The big bitcoin investors, those trading from $500,000 to several millions worth of bitcoin, prefer to use OTC brokers instead of dealing simultaneously on different exchanges that have varying liquidity. This is largely due to bitcoin's illiquidity compared to traditional asset classes such as blue-chip stocks and government bonds. In theory, the negotiated price with an OTC broker should always be better than the average price you would get by purchasing your bitcoin on exchanges yourself.
Therefore, if you intend to make a large investment in bitcoin or intend to trade in and out of the digital currency in high volumes to benefit from short-term price movements, you will most likely receive better entry and exit levels when using an OTC bitcoin broker.
The Growth of the OTC Market
In the past three years, the bitcoin OTC trading market has grown tremendously. Circle Trade alone processes over $2 billion worth of digital asset trades every month, and they are only one out of over a dozen OTC trading desks that service digital asset investors.
As more and more institutional investors enter the digital asset markets, OTC trading volumes are increasing. Moreover, as centralized digital asset exchanges still regularly suffer from hacks, professional investors prefer to use bitcoin brokers to ensure their digital funds cannot be easily lost to cybercriminals.
This also means that bitcoin trading volumes are actually much higher than reported as OTC trades are not audited or reported and, hence, cannot be seen in daily trading volumes figures on market data platforms.
Binance CEO Changpeng Zhao agrees with this notion and told CNBC Crypto Trader: "What I've heard is the [bitcoin] OTC market is at least as large as the live recorded volumes," suggesting that BTC trading volumes could be double of what we can witness on platforms such as CoinMarketCap.com.
The exact figure of monthly bitcoin OTC trading volumes is impossible to determine due to the confidential nature of these transactions. However, if they really are larger than on-exchange trading volumes than we can estimate that almost $250 billion worth of bitcoin (BTC) is being traded over-the-counter every month.
Which Broker is Right for You?
When choosing your bitcoin broker, consider:
Reputation: The reputation of your potential broker is the most important of the factors to consider. If you are going to trust someone to buy and sell bitcoin for you for several hundred thousand dollars or more, you need to be able to trust the intermediary. A good first step is to check whether the broker you intend to use is regulated. The next step is to assess the broker's reputation, which can usually be determined by who owns and runs the operation and by reading unbiased reviews about their services. Not all bitcoin brokers are regulated financial services companies, because bitcoin itself is not regulated. Having said that, ensuring that the broker you intend to use has a good reputation among its existing customers and has a clear and public ownership structure is key.
Fees: Almost equally as important are the fees the broker requires. Brokers always charge a commission, so you want to choose one that charges a reasonable fee. This is especially the case if you intend to trade actively because excessive commissions eat into your returns.
Time zone compatibility: Finding a broker within your time zone enables you to execute trades during normal business hours. Hence, if you are in the U.S., you are probably better off trading with a US-based broker as opposed to a UK- or Asia-based one. Having said that, if you intend to trade a lot and you also want to have access to European trading hours, for example, setting up an account at one of the London-based OTC brokers as well might not be such a bad idea.
Excellent customer service: Finally, you also want your broker to provide excellent customer service. It is never a good sign if you call a broker and no one answers, or if it takes a long time to get a reply to important emails. To find out whether a bitcoin broker offers good customer service, you can either read unbiased reviews online or simply try them out and see whether their customer service standard is up to what you expect from your broker.
The Bottom Line
If you are considering heavily investing in bitcoin, an OTC broker may be your best choice. The five brokers mentioned above represent some of the best OTC brokers available. To choose among them, consider their reputation, their customer service offerings, and their fee structures for commissions.
For more information about bitcoin investing, subscribe to Bitcoin Market Journal today!