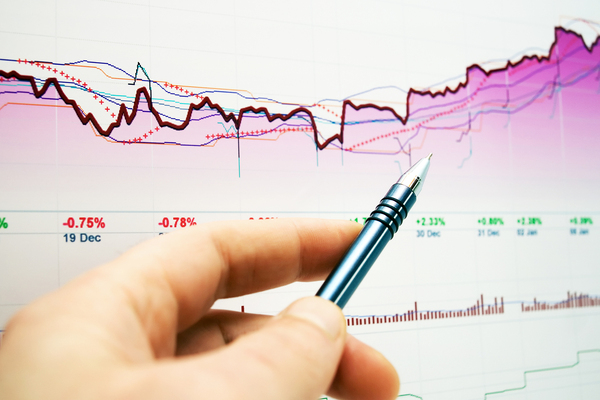 Traditional investors now have a few new options when it comes to investing in bitcoin and some altcoins. Both Coinbase and Grayscale Investments announced the launch of new cryptocurrency-focused funds this week.
Through these new funds, it will become much easier for traditional investors to gain access to this new, growing asset class. For Coinbase, this is their first venture in the asset management space. On the other hand, Grayscale has effectively doubled their cryptocurrency fund offerings with their newly-created investment products.
Let's take a closer look at these new funds and what they mean for investors.
The Coinbase Index Fund
The new index fund made available by Coinbase involves a variety of cryptocurrencies rather than the ability to invest in specific coins. Coinbase's fund is comprised of bitcoin, Ether, Bitcoin Cash, and Litecoin. Each coin's percentage of the overall fund is based on their varying market caps: 62 percent for bitcoin, 27 percent for Ether, seven percent for Bitcoin Cash, and four percent for Litecoin.
This will not be an actively managed fund, which means investors gain access to a group of specific coins that have been vetted by Coinbase rather than a group of traders trying to pick winners and losers on a regular basis. The coins chosen by Coinbase for this fund should come as no surprise since they are the coins that have already been approved for their original exchange product.
The Coinbase index fund will be rebalanced once per year.
New Offerings from Grayscale Investments
Grayscale Investments is not new to the cryptocurrency fund game. They originally launched the Bitcoin Investment Trust in 2013 and also launched an Ethereum Classic Investment Trust and Zcash Investment Trust near the end of 2017.
Grayscale also announced their first diversified investment product earlier this year in the form of the Digital Large Cap Fund, which offers exposure to bitcoin, Ether, Ripple, Bitcoin Cash, and Litecoin. Much like the Coinbase index fund, the Digital Large Cap Fund is weighted by market cap; however, the Digital Large Cap Fund is rebalanced on a quarterly basis.
This week, Grayscale announced the creation of four new single-asset funds for Bitcoin Cash, Ether, Litecoin, and Ripple. In terms of assets, Ripple and Ether Classic are the clear differences between the funds offered by Coinbase and Grayscale.
What Does This Mean?
So, what do these new funds mean for bitcoin and the other altcoins included in them?
Obviously, the availability of these funds to traditional investors is a bullish indicator for the crypto asset space as a whole. While it has been easy for traditional investors to gain access to bitcoin through the Bitcoin Investment Trust and other similar options, we are now seeing the first funds made available specifically for investments in altcoins.
Similarly, Coinbase started with bitcoin as the only option on their original exchange platform. Now, users are able to buy and sell Bitcoin Cash, Ether, and Litecoin as well.
As bitcoin continues to gain more general recognition and respect among the general public, altcoins are also coming along for the ride.
Get Kyle Torpey's "The Big Picture" every week in your inbox. Subscribe to our Bitcoin Market Journal newsletter here.