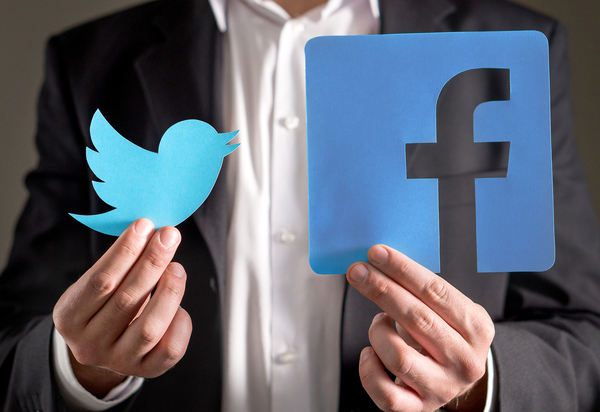 The bitcoin, altcoin, and initial coin offering (ICO) boom continued to falter this week as more tech companies announced new rules regarding advertisements related to the cryptocurrency industry. At this point, pretty much every major tech company (e.g. Facebook, Google, Twitter, Snap) has implemented changes to its ad policies that will have an effect on some of the more questionable projects in the space.
Let's take a closer look at these new ad policies and how they may affect the cryptocurrency industry as a whole.
New Policies from Tech Companies Regarding ICOs
Facebook was the first social media giant to prohibit advertisements related to certain types of financial products and services related to cryptocurrency. Specifically, Facebook banned products and services that are "frequently associated with misleading or deceptive promotional practices, such as binary options, initial coin offerings, or cryptocurrency."
Facebook added that its new policy is "intentionally broad" as it works to implement better ways of detecting outright scams in these markets. Notably, this policy also applies to Instagram, which is owned by Facebook.
Google was next to restrict advertisements related to cryptocurrency, although its policy will not go into effect until June. The use of Google AdWords in phishing attacks has become a serious issue for the cryptocurrency community over the past year or so. Through these attacks, hackers are able to collect users' login information for various online wallets and exchanges.
Twitter and Snap are the latest two social media companies to announce changes regarding cryptocurrency-related advertisements, and other tech giants, such as Alibaba and Amazon, have also implemented similar policies in the past.
Twitter is a notable inclusion in this lineup as the company's co-founder and CEO Jack Dorsey came out as a huge believer in bitcoin this week. Dorsey also recently invested in Lightning Labs, which is a company that works on Bitcoin's Lightning Network.
What Does This Mean for the Cryptoasset Market?
While much of the cryptocurrency community is upset by the recent policy changes from these tech giants, the reality is that this sort of move makes a lot of sense. After all, it's no secret that there are a large number of scams in the cryptocurrency space. This kind of activity is expected due to the fact that cryptocurrency payments are irreversible. Once someone has been scammed, there usually isn't much he or she can do about it.
Having said that, these moves from the tech companies should not have much effect on the legitimate projects in the space — at least not at the fundamental level. Of course, there could be less transactional activity on the Bitcoin and Ethereum blockchains due to it becoming more difficult to scam people via Facebook or Twitter advertisements, but the reality is that hodlers have a much bigger impact on price than those who use these systems for payments.
For the most part, people who use bitcoin or altcoins to scam Facebook, Twitter, and other social media users out of their hard-earned money will have to find new, creative ways to pull off their frauds. As mentioned in the Facebook announcement, it's likely that these companies will eventually allow for legitimate cryptocurrency-related advertisements once they better understand the ecosystem.
Get Kyle Torpey's "The Big Picture" every week in your inbox. Subscribe to our Bitcoin Market Journal newsletter here.