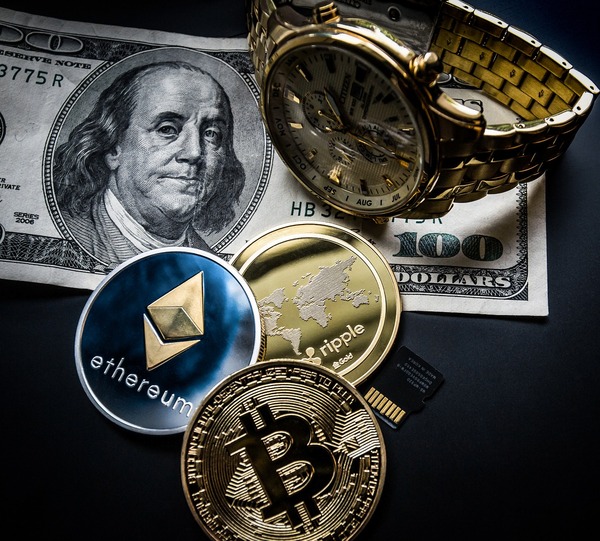 2018 has been a difficult year for digital currency investors as the market is down substantially from its all-time highs. Nonetheless, some cryptocurrencies have outperformed their peers and managed to generate a return on investment for their holders.
Here's a list of the best performing digital currencies and tokens of 2018. (All data is from CoinCodex.com.)
Name
Description
ROI Year-to-Date 2018 (%)
Market Capitalization (USD)
Daily Trading Volume (USD)
Price (USD)
Community Size (Measured by Twitter Followers)
Score
NPXS (Pundi X)
• Pundi X is an Indonesian blockchain startup that held a highly successful ICO during which it managed to raise over $35 million.

• Pundi X aims to become the world‰'s leading cryptocurrency point-of-sale network.

• Pundi X's NXPS token is an ERC20 token that is used to reward retailers who are part of the Pundi X payments network.
51.19%
188,640,000
8,950,000
$0.00
52,300
4
LOOM (Loom Network)
• The Loom Network is a Platform-as-a-Service (PaaS) solution that enables Ethereum applications to be run on main chain, semi public chains, and private chains.

• The Loom (LOOM) token is the Loom Network‰'s native digital token that is used to power the network in a similar way as Ether in the Ethereum network.
31.40%
71,080,000
16,710,000
$0.12
15,400
3
ETP (Metaverse ETP)
• Metaverse is a Blockchain-as-a-Service (BaaS) solutions platform that provides digital assets, digital identities, and oracles to build digital enterprise infrastructures.

• Metaverse ETP tokens are the currency used on the platform to measure the value of ‰"smart properties‰" or as collateral for financial transactions.

• ETP tokens are also used to pay for transaction fees on the platform.
19.42%
168,720,000
1,380,000
$3.20
16,200
3
BNB (Binance Coin)
• Founded in 2017, Binance is one of the most popular digital currency exchanges in the world.

• The exchange‰'s digital token, Binance Coin (BNB), provides holders with discounts for trading fees on the exchange, which is why active traders on Binance tend to hold BNB coins.

• Binance has a token buyback program, which has helped to boost the price of BNB by restricting its supply.
14.18%
1,130,000,000
29,060,000
$9.62
871,000
3
HT (Huobi Token)
• Huobi Tokens (HT) are the native token of the Singapore-based digital currency exchange Huobi.

• Huobi Tokens provide users with discounts on trading fees and for exchange user rewards, among other benefits.

• Huobi also offers a buyback program, which has helped to boost the token‰'s value.
18.26%
79,930,000
13,410,000
$1.60
76,500
2
HOT (Holo)
• Holo held a successful ICO in early 2018 during which it managed to raise around $20 million for the development of its decentralized hosting solution.

• The Holo (HOT) token is the currency that users of the Holo network will get paid in for providing hosting space for other participants in the network, once the platform launches.
4.98%
139,780,000
4,700,000
$0.00
11,300
1
Why Are Only So Few Digital Currencies and Tokens in the Green?
Bitcoin, and with it the rest of the digital asset market, had an incredible run in 2017, which peaked with an all-time high for bitcoin of over $20,000 in mid-December while most major altcoins hit their all-time highs a month later in mid-January. Since that aggressive rally, the market corrected throughout 2018.
Year-to-date, the price of bitcoin is down by over 50 percent and altcoins are down by 70 to 80 percent on average. Since the altcoin market follows bitcoin, it is to be expected that the majority of the market will be in the red if bitcoin does not perform.
While these figures may scare off investors who are just now exploring this new digital asset class, this market correction needs to be understood in perspective. In 2017, bitcoin generated an ROI of over 1,600 percent while leading altcoins, such as Litecoin, Dash, and Monero, rallied by several thousand percent.
Moreover, if you had bought bitcoin exactly a year ago, you would still be in the green by 20 percent.
Related Articles:
If you want to learn more about investment opportunities in the digital currency markets, subscribe to the Bitcoin Market Journal newsletter today!