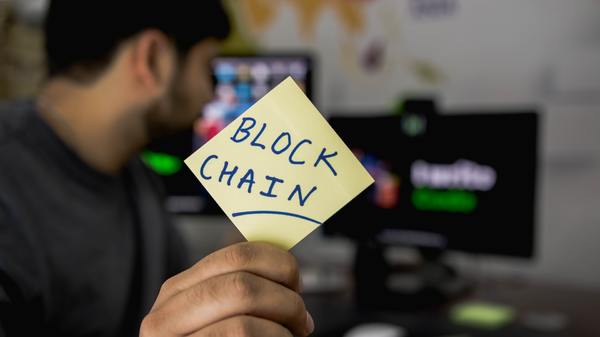 Cryptocurrency portfolio management apps can help you manage and trade your blockchain investments by providing a host of useful information ranging from price alerts on particular coins to tax information, holdings, transaction details, and more.
Using these apps makes it easy to track and plan your digital asset investment activities from start to finish.
Top Cryptocurrency Portfolio Management Apps
Below, we rate the top cryptocurrency portfolio management apps using a variety of criteria including user reviews, number of coins covered, and the quality of an app's interface and feature set. In cases where an app did not have a rating for a field, no score was given, and the app's total average score was not impacted by that field.
| Name | Description | iOS User rating | Android User Rating | # of Coins Covered | Feature Quality | Interface Quality | Score |
| --- | --- | --- | --- | --- | --- | --- | --- |
| Altpocket | Altpocket offers an active community and ICO listings along with portfolio tracking functionality. The UI works on desktop and offers the ability to vote on polls to generate consumer views for additional insight. | 3 | 4.1 | NA | 4.5 | 3.9 | 1.5 |
| Blockolio | Blockfolio gives investors in bitcoin and other digital assets an overview of purchased assets in one view. It deducts the balance from coins once they are sold. The app is mobile-only and enables you to see final coin value, offers coin charts, and allows you to set alerts for specified price movements on any coin. Available for iOS and Android, the app supports over 300 exchanges and tracks more than 8,000 currencies. It also features a news aggregator tab to keep up with what's going on in the digital asset world. | 4.9 | 4.7 | 10000 | 4.8 | 5 | 6.6 |
| Coin Stats | Coin Stats is available across a variety of platforms, including the web, iOS, Android, Mac OS as well as Apple Watch. The app covers 5,000 coins over more than 250 exchanges. It has extensive automated exchange portfolio import support, as well as a variety of news aggregation sources for each coin on the platform. It also offers a Quick Trade feature, enabling you to conduct simple swap trades directly on the app. In addition, it has CoinStats Insights, providing aggregated coin ownership and trading statistics across the over 500,000 users of the service. It also offers alert settings for price and market cap and volume targets. | 4.8 | NA | 5000 | 4.9 | 4.6 | 4.3 |
| Cointracking | CoinTracking is a digital asset portfolio management solution that allows digital asset investors to keep track of their coins in a single location. It shows the various coins you hold and the exchange on which they are held. A main point is that the app provides tax reports keeping investors apprised of the taxable consequences of their trades. This includes tracking realized and unrealized gains and losses. The app can be used on the web as well as via a mobile app that works with both Android and iOS operating systems. Moreover, the app's API feature lets you connect to a wide range of popular exchanges and pulls in trading data from them. The app offers both a free and paid plan. 200 trades can be managed on the free plan. Above that, you can upgrade to the pro plan. Trades can't be added on the app itself, which is read-only mode. They can be imported via APIs linked to the wide range of exchanges and wallets the app supports. | 4.7 | 4.5 | 8789 | 4.9 | 4.6 | 4.8 |
| Coin Tracker | Cointracker tracks in excess of 2,500 coins and offers connections to 20 exchanges. Bitcoin, Ethereum/ERIC20 can be imported as well as Litecoin and Dogecoin wallets. While the app has basic charting functionality, its ability to offer automated tax form creation is a big bonus. The app is available for both iOS and Android. | 4.6 | 4.3 | 2500 | 4.7 | 4.6 | 3 |
| Cryptocompare | Cryptocompare is a data hub for crypto offerings the is aimed at both individuals and organizations. It offers website, Android, and iOS availability and provides significant data for each asset. This includes news, articles, and forum posts for added insight. Cryptocompare also features a timeline that displays key milestones in the evolution of a token. The influence tab offers information about sentiment as exhibited on social media platforms. | 3.1 | 3.9 | 5300 | 4.6 | 4.1 | 2.6 |
| Delta | Delta features a mobile app for Andriod and iOS and covers more than 3,000 tokens. It enables you to add BTC, ETH or fiat currencies to serve as reserve currencies, then deducts your purchase these funds to give you an overall portfolio accounting. The UI is easy to work with and highly intuitive. | 4.8 | 4.5 | 5000 | 4.7 | 4.9 | 4.4 |
Save yourself the time and trouble of trying to track your blockchain investments manually by using a cryptocurrency portfolio management app to help manage your portfolio.
Related Articles:
To stay up to date with the latest trends and developments, subscribe to Bitcoin Market Journal to receive daily blockchain investor updates.