Securely storing your crypto investments is essential, so we've rated and reviewed the top ten cold storage wallets to help you find a hardware wallet that's right for you.
What is a Cold Storage Wallet?
A cold storage wallet (or hardware wallet) is a physical device that stores your cryptocurrency offline. Since cold storage wallets don't connect to the internet, the chances of being hacked are tremendously reduced. You do, however, trade off the convenience of having instant access to your crypto by choosing this type of wallet.
Therefore, a smart way might be to store the bulk of your crypto in a cold wallet and the rest in a hot wallet for your day-to-day transactions. (Learn more in our cold storage guide.)
Our editors have rated and reviewed the top cold storage wallets based on popularity, versatility, and price. See our top picks below.
Top Hardware Wallets
| Name | Launch Year | No. of Supported Assets | Price ($) | No. of Twitter Followers | Score |
| --- | --- | --- | --- | --- | --- |
| Ledger Nano X | 2014 | 1,800 | 140 | 260,900 | 4.0 |
| Trezor Model T | 2014 | 1,200 | 213 | 157,700 | 4.0 |
| SafePal S1 | 2018 | 30,000 | 49 | 434,000 | 4.0 |
| Opolo | 2020 | 10,000 | 225 | 1,255 | 4.0 |
| Ellipal Titan | 2018 | 10,000 | 119 | 39,000 | 4.0 |
| BitBox02 | 2015 | 1,500 | 12 | 8,200 | 3.5 |
| Arculus | 2021 | 16 | 99 | 1,671 | 3.5 |
| CoolWallet Pro | 2015 | 55 | 149 | 12,000 | 3.5 |
| Secux | 2020 | 1000 | 139 | 5,738 | 3.0 |
| Keystone Pro | 2010 | 1,000 | 169 | 5,751 | 3.0 |
Ledger Nano X
Ledger first released the Ledger Nano S in 2016, which quickly became a favorite among digital asset investors. The Ledger Nano X is the most recent model, with more functionality than the original (and cheaper) Nano S. The Nano X can support up to 100 apps, has a larger screen, and has Bluetooth connectivity. It's compatible with Windows, Linux, macOS, Android, and iOS and allows you to "HODL" over 1,800 digital assets. (BMJ Score: 4.0)
---
Trezor Model T
The original Trezor One, launched in 2014, was another hardware wallet that quickly became a favorite with bitcoin investors. The latest version, the Model T, comes in black, with a color touchscreen. All input for the Trezor Model T is done via the device, thus preventing any risk of hacking by a keystroke logger. The Trezor Model T is compatible with Windows, macOS, Linux, and Android. It supports over 1,200 crypto assets. (BMJ Score: 4.0)
---
Ellipal Titan
Ellipal Titan is a product of Ellipal, a Hong Kong-based company founded in 2018. The company provides an air-gapped hardware wallet solution. This means Ellipal Titan is isolated physically, electronically, and electromagnetically from other networks to prevent remote attacks. Instead, Ellipal only uses QR codes to sign transactions since it is designed to be incompatible with connections such as Wifi and Bluetooth. It features a 4-inch touchscreen, and supports 41 blockchains and 10,000+ tokens. (BMJ Score: 4.0)
---
SafePal S1
Backed by Binance Labs, the SafePal S1 is another in this hardware wallet list that uses a 100 percent offline air-gapped signing mechanism, giving the user truly cold storage. Like the Ellipal, it uses QR Codes with no USB, WIFI, Bluetooth, or NFC connections. The app works with iOS and Android. Roughly the size of a credit card, it supports over 30,000 digital assets. (BMJ Score: 4.0)
---
Opolo
Opolo gets high marks for security and user-friendliness. First, Opolo has an EAL6+ (Evaluation Assurance Level) for hardware and software: the highest certification level for hardware wallets. Second, Opolo features a 3.2-inch LCD touchscreen that allows you to enter your passwords and passphrases with ease. Third, it offers users five magnetic mnemonic cards to store backup data. At least three of these cards are needed to restore your data. Currently, it supports 126 coins and up to 283,000 tokens. (BMJ Score: 4.0)
---
BitBox02
Unlike the Trezor Model T that uses firmware to hold supported assets or bitcoin only, the BitBox02 comes in two versions: the bitcoin-only edition or the multi-coin edition. They retail for the same price. Both versions come with a microSD card for automatic backups. The BitBox02 is compatible with Windows, macOS, Linux, and Android. The multi-edition supports over 1,500 assets. (BMJ Score: 3.5)
---
CoolWallet Pro
The size of a credit card, the Cool Wallet Pro can fit in any wallet. Produced by CoolBitX, the CoolWallet Pro works with Android and iOS devices and connects via Bluetooth. It allows you to hold 55 digital assets and has the support of some of the biggest names in the industry. (BMJ Score: 3.5)
---
Arculus
Arculus is another air-gapped solution that is shaped like a credit card. This cold storage wallet is protected by 3-factor authentication: a biometric lock, a 6-digit pin, and a tap-to-transact function. Since your smartphone's screen is the interface, it is easier to interact and navigate transactions than most traditional hardware wallets. Users can send, exchange crypto for fiat, or swap crypto for crypto through their app. Arculus supports many top digital assets such as bitcoin, Ethereum, Litecoin, and USDC. (BMJ Score: 3.5)
---
SecuX
Secux recently released two flagship cold wallet variations, the V20 and the cheaper W20 version. The V20 version comes with a nice-looking rounded design, while the W20 has a standard rectangular design. Both offer satisfactory screen sizes to navigate through transactions. Bluetooth and USB facilitate the connectivity of SecuX wallets. SecuX wallet app is available on both iOS and Android. Their hardware wallets support over 1000 cryptocurrencies and can manage up to 500 accounts. (BMJ Score: 3.0)
---
Keystone Pro
The KeyStone Pro is another hardware wallet that looks like a cellphone with its large full-color touch screen. It's another air-gapped option with no NFC, WIFI, USB, or Bluetooth connectivity. Like the Trezor, you can use it with bitcoin-only firmware or multi-coin firmware. If you like fingerprint security, the Keystone Pro offers this security function. They also offer a cheaper and more expensive version. The Pro version works with Android and iOS devices and supports over 1,000 digital assets. (BMJ Score: 3.0)
---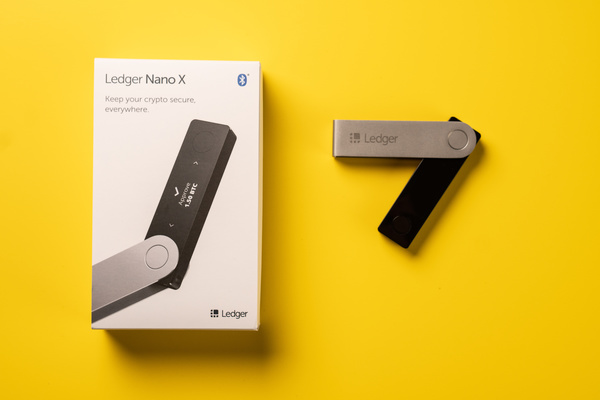 The Ledger Nano X and the Trezor Model T are our top picks as industry-leading cold wallets that also get high marks for security, reliability, and popularity.
Remember to always buy directly from the manufacturer. Once you set up your wallet, make sure you store the wallet and any backup or recovery codes securely. Never share these details with anyone, as they can be used to access the funds held in your hardware wallets.
At BMJ, we work hard to provide objective and unbiased information about the growing digital asset sector. Subscribe to Bitcoin Market Journal newsletter and stay up to date with new developments in the world of digital assets.
Related Articles:
To learn more about investing in bitcoin and crypto assets, subscribe to our Bitcoin Market Journal newsletter today.