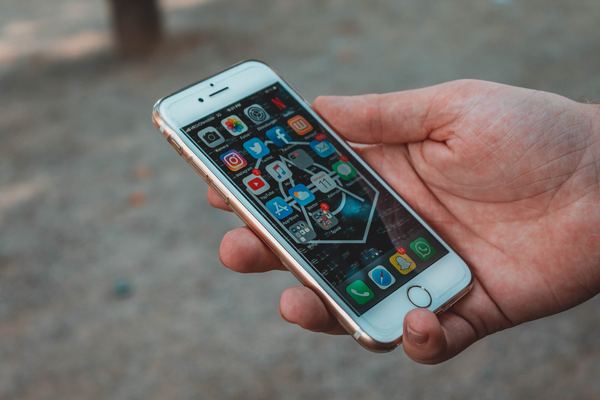 There are hundreds of bitcoin apps on the Apple Store and on Google Play, but their quality and usefulness vary greatly. So that you won't waste any time with bitcoin apps that add no value to your life, we have rated and reviewed the best apps in this quick-and-easy bitcoin apps guide.
App
Download App
Description
Number of Reviews (on App Store and Google Play)
User Ratings (Combined Avg. from Apple Store and Google Play)
Number of Downloads
Years in Business
Reputation
Score
Blockfolio
Android

iOS
• Blockfolio is the most popular cryptocurrency market data app.

• The app provides users with the ability to track all their digital currency portfolio holdings in one place.

• Users can closely follow their portfolio‰'s profit and losses and are able to set price alerts to stay on top of sharp market movements.
79063
4.7
1,000,000
4
5
4.5
Robinhood
Android

iOS
• Robinhood is a commission-free trading app that enables investors to buy stocks, options, ETFs and - recently - also cryptocurrencies.

• Due to its zero-fee trading model, Robinhood is very popular among retail traders who like to actively trade in and out of the market.

• Since the company started to offer cryptocurrencies as an asset class, its user base increased by over one million new traders.
455361
4.7
1,000,000
5
5
4.5
CoinTracking
Android

iOS
• CoinTracking is a cryptocurrency portfolio management platform that allows users to track all of their investments in one place.

• The app also provides a number of chart analysis tools and generates tax reports so that traders can stay on top of their digital currency-related tax filings.
6546
4.6
100,000
5
5
4
TabTrader
Android

iOS
• TabTrader is one of the most popular cryptocurrency portfolio management and trading applications.

• The free app allows users to link their exchange accounts to the app to manage their entire portfolio and execute trades from one central place.

• TabTrader also offers a range of technical analytics tools to aid traders with their investment decisions.
39559
4.7
500,000
5
4
4
Bitcoin Alien Run
Android

iOS
• Alien Run is a highly popular jump-and-run mobile game that rewards players with free BTC.

• Gamers receive rewards of up to 1,000 satoshi every five levels, while unique daily missions enable players to win up to 10,000 satoshi.

• Though this app will not make anyone "crypto rich,‰" it provides an excellent gateway to bitcoin for gamers of all ages.
6097
4.35
100,000
2
4
3.5
KryptoGraphe
Android

iOS
• KryptoGraphe is a cryptocurrency portfolio management app that enables digital currency investors to monitor their investments in one single dashboard.

• The app also provides accounting features to aid investors with their bitcoin taxation.

• KryptoGraphe is available in 13 languages.
28565
4.7
10,000
1
4
3.5
CoinATMRadar
Android

iOS
• CoinATMRadar provides a platform for bitcoin users to find bitcoin ATMs wherever they are in the world.

• The mobile app functions similarly to Google Maps and allows for easy bitcoin ATM discovery in all cities where ATMs are present.

• Unfortunately, as the ATM locations are largely contributed by users, the information found is often out-of-date and not all ATMs listed still exist.
436
4.6
50,000
4
3
3
Coinigy
Android

iOS
• Coinigy is a digital currency analytics platform that provides users with price data, charting tools, and the ability to execute trades on various supported exchanges in one central place.

• Active cryptocurrency traders can track their portfolios closely and use the array of analytics tools to help them with their investment decisions.
40
3.9
10,000
4
3
2.5
Earn
Android

iOS
• Earn is a popular smartphone app that allows users to earn bitcoin for answering messages and completing tasks.

• Unlike the majority of "Ïearn bitcoin‰" apps, Earn does not just pay a few satoshi. Instead, users can earn $1 to $10 in BTC for completing tasks set by blockchain startups such as signing up to their Telegram groups or following them on social media.

• Earn also enables users to integrate their Gmail accounts so that unknown senders are required to pay users in BTC to send them an unsolicited email.
230
3.15
10,000
1
5
2.5
Lawnmower
Android

iOS
• Lawnmower provides investment tools and market research for digital currency investors.

• The app supplies investors with historical price charts, real-time prices, industry news, and exclusive research on leading digital assets.
274
3.1
10,000
3
3
2.5
Related Articles:
To learn more about all things bitcoin,  subscribe to the Bitcoin Market Journal newsletter today!