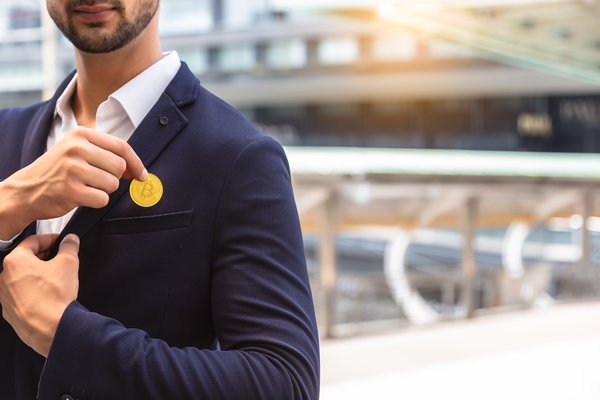 Anonymity is important to a lot of Bitcoin users, and for good reason. It's important to ensure that your personal information and your digital assets aren't compromised online. When it comes to ensuring privacy, you can't ever be too careful.
Discover the best anonymous bitcoin wallets that you can use to manage your bitcoin holdings privately.
Best Anonymous Bitcoin Wallets
Below, you will find our top choices for anonymous bitcoin wallets. We have used criteria such as the number of supported platforms, size of social media following, and Trustpilot rating to rate and rank wallets.
| Name | Description | Launch Year | Platforms Supported | No. of Twitter Followers | No. of Backlinks | Trustpilot Rating | Score |
| --- | --- | --- | --- | --- | --- | --- | --- |
| Ledger Nano X | Ledger Nano has several hardware wallet options, the top of the line being the Nano X. It offers the security of a hardware wallet with the anonymity and privacy you need. Sleek design and support for dozens of other digital assets make it easy to use. A user-friendly dashboard helps you manage all of your holdings and increases it's versatility. It's small size makes it easy to take anywhere. | 2019 | Windows, Mac, Linux, Android, iOS | 138.1k | 55.29k | 3.3 | 4 |
| Electrum | Electrum is an open source wallet that's fortunately very forgiving when it comes to recovering your Bitcoin. Just use the secret pass phrase. Private keys are encrypted on your computer and with server redundancy, you'll never lose access to your wallet. You can also take advantage of cold storage with this one. | 2011 | Linux, Windows, OSX, Android, Python | 24k | 20.54k | 3.9 | 4 |
| PINT | PINT is another wallet that doesn't require you to disclose any personal information when setting up your wallet. It's self-hosted and you can backup your private keys locally. It has a built-in Tor feature that keeps you anonymous while transacting online. | 2018 | Android | 115.9k | 338.44k | 2.9 | 3.2 |
| Rahakott Wallet | Perhaps one of the coolest things about this anonymous wallet is the mixer feature. It allows you to withdraw mixed digital currency into one fiat currency. If you don't hae enough of one digital currency, or you simply don't want to withdraw it all, you can withdraw some of another to get the amount of fiat currency you want. It also doesn't require a phone number or email address to sign up, so you won't lose your personal data. | 2017 | Online only | 56 | 29.43k | 3.7 | 2.4 |
| Samouri Wallet | Samouri wallet is a mobile wallet that uses AES-256 encryption. It never communicates with any servers, maximizing your anonymity. It also has robust features like a seed word backup and a PIN code. It never reuses and address and will alert you if you try to send to an address you've sent to before. It's also enabled with Tor and VPN support so you can send from an anonymous IP. | 2015 | Android, Windows | 26.1k | 5.21k | 0 | 2.2 |
| BitLox | BitLox isn't as well-known as hardware wallets like Ledger or Trezor, but it offers a Tor-compatible web tool that allows you to remain anonymous while transacting. There are three BitLox designs, but the BitLox Extreme Privacy is what enhances your anonymity. It also comes with a BitLox Military Grade USB Vault. | 2016 | Online only | 419 | 1.64k | 0 | 1.4 |
If you want to try an anonymous wallet to protect your bitcoin assets, try one of these. They give you the functionality you need while protecting your information with features like built-in Tor and VPN support.
Related articles:
To stay up-to-date with the digital asset markets on a daily basis, subscribe to Bitcoin Market Journal.