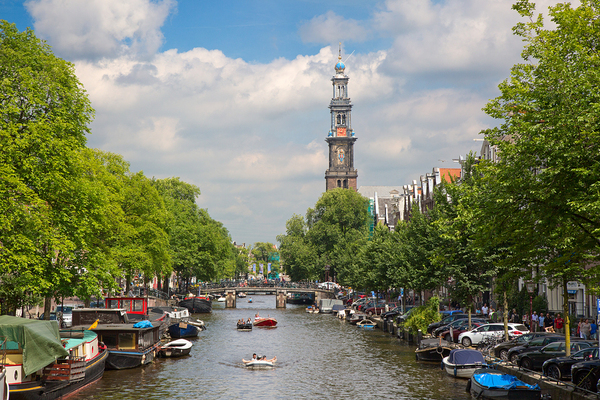 The most complete list of every blockchain and cryptocurrency meetup in Amsterdam, with ratings! Our custom Bitcoin Market Journal Score is calculated by the number of members, user rating, and activity level. Use it as a guide for which meetups to attend in 2019.
If you're looking for global events, check out our list of Best Blockchain Conferences.
If you have a meetup that you'd like listed, or represent one of the events below, contact us to manage your listing.
City
Meetup Group Name
Description
Number of Members
User Rating
Activity Level
Overall BMJ Score
Amsterdam
Blockchain Talks
Blockchain Talks holds small-to medium-sized blockchain events to educate and connect blockchain enthusiasts. They're an open community of knowledgeable and open-minded blockchain advocates. The meetups are held in English with topics and discussion that tend to go more in-depth; therefore, a basic understanding of blockchain and cryptocurrencies is recommended for visitors.

The monthly international BCT event is hosted in Beurs van Berlage (a former stock exchange) in Amsterdam. This meetup always includes around 70 attendees, multiple (international) speakers, and community sessions.
1,599
5
4
3.7
Amsterdam
Blockchain Netherlands
The mission of the Blockchain Netherlands Meetup group is to create awareness for the added value of Blockchain/Distributed Ledger Technology (DLT) to stimulate education, involvement, and adoption. They connect ideas, projects, and people to stimulate the eco-system and make The Netherlands a leading blockchain hub.

Therefore, the community is there to help blockchain enthusiasts find information, have discussions, explore career opportunities, meet people, and share knowledge in the blockchain/DLT space. The group organizes recurring high-quality events with exciting speakers from various backgrounds and expertise in the blockchain space.
1,180
N/A
3
2.5
Amsterdam
Food Integrity Blockchained
Blockchain technology provides exiting new opportunities to create integer food systems. Food Integrity Blockchain allows members and participants to explore this new space together.
Objectives include: learning how blockchain can - and cannot - accelerate food integrity by bringing people together from food companies, farmers, developers, regulators etc.; learning from new use cases in food; and running blockchain experiments with the adopted case: AgUnity.
1,673
5
4
3.7
Amsterdam
Permissionless Society Blockchains
The Permissionless Society meetups are for realistic fans of public blockchain technology. Whether you are just exploring, testing, or applying blockchain, there you will meet people and hear stories that build bridges and support your ideas.

The meetings are organized by the BlockDAM DAO community in collaboration with Meet Berlage. The meetups are about knowledge sharing and interactivity by workshops and discussion. Why would you want to join a meetup like this? Permissionless Society is setup by Blockchain Workspace and evolved to a decentralized team (the community) running what they call the BlockDAM DAO.
1,080
5
5
4
Amsterdam
Blockchain in Business
In the Blockchain in Business Meetup, the talk is about how blockchain can add value to your business. Experienced practitioners and business professionals share their use cases and best practices on using blockchain in business. You can expect many how-to's and the latest developments about blockchain, all delivered in clear language. Past speakers come from organizations like LegalThings, Rightsshare, NUON, Nationale Nederlanden, and many more.
920
5
2
2.7
Amsterdam
Bitcoin Wednesday Amsterdam
Bitcoin Wednesday is one of the largest and longest-running monthly Meetup communities on digital currencies, blockchain, and related technologies in the world. It is a regular monthly conference dedicated to the digital currency revolution, and it is always held in Amsterdam on the first Wednesday of every month. It is organized by and for the Dutch community by some of the Bitcoin pioneers of the Netherlands and is the longest continuously running monthly event of its kind.
6,347
4
4
4.3
Amsterdam
Ethereum Dev NL
Ethereum Dev NL is a Meetup group for developers, entrepreneurs, and enthusiasts to learn about and develop for Ethereum, the Ethereum Virtual Machine, and digital contracts in general. They discuss both permissioned and public chains; everything running the EVM is on-topic. Explicitly off-topic are: trading, ICOs, blockchain politics. Meetups are volunteer-run, and happen in several cities in The Netherlands.
2,054
5
4
4
Amsterdam
Hyperledger Netherlands
Hyperledger is an open source collaborative effort created to advance cross-industry blockchain technologies. It is a global collaboration, hosted by The Linux Foundation, including leaders in finance, banking, Internet of Things, supply chains, manufacturing, and technology.

Hyperledger Meetup groups have an informal relationship with Hyperledger, and make up a key part of the Hyperledger ecosystem. Participation in a Hyperledger Meetup group is open to anyone--employees of a Hyperledger member company, Hyperledger contributors and developers, and people just passionate about blockchain technology.
1,170
N/A
3
2.5
Amsterdam
Blockchain Startup Weekend Amsterdam
Startup Weekend recruits a highly motivated group of developers, business managers, startup enthusiasts, marketing gurus, graphic artists, and more to a 54-hour event that builds communities, companies, and projects. It is an amazing opportunity to connect with other passionate and skilled individuals, and perhaps even find a co-founder or two to transform your idea into reality.
2,520
5
4
4
Amsterdam
BTC.com & Friends Bitcoin Meetup
BTC.com is a digital currency platform that provides software for over 1 million users, developers, and miners. They developed a popular cryptocurrency wallet as well as the world's largest mining pool, API, and blockchain explorer.

Through those products they aim to offer a simple point to enter the blockchain world. They believe that cryptocurrencies have the potential to change the world. That's why they organize regular meetups in Amsterdam where you can learn about cryptocurrencies and get to know inspiring people in the community.
999
4
2
2.3
Amsterdam
Innovation Friday
Innovation Friday is a monthly event (talkshow, workshop, masterclass, debate, ...) on innovation in the financial services sector. It is open to all, but geared to financial professionals with an interest in technology and tech nerds who work in finance.

The focus is on different themes every month and 'cover' blockchain, robo-advise, open banking, big data, business models in finance, artificial intelligence, and more. Experts from both the world of business as well as academics will be on stage.
1,562
5
2
3
Amsterdam
Ethereum Netherlands
Etheruem Netherlands is a MeetUp group for people from The Netherlands area who are interested (or building a startup) in Ethereum, smart contracts, smart equity, and decentralized applications. They meet in the old Amsterdam stock exchange, Beurs van Berlage.
1,209
5
2
3
Amsterdam
Bitcoin Netherlands
This group is for people from the Netherlands area who interested in Ethereum, smart contracts and (mining of) Bitcoin, Litecoin, Zerocoin, Mastercoin, Namecoin, Open Transactions, OpenCoin.org, Peercoin, Primecoin, Ripple, Bitcoin wallets like the Dark Wallet, communication systems based on Bitcoin like Bitmessage and Bitmask, BitCloud and Bitcoinproof: a forgery-proof timestamp for your data, secured by the bitcoin network.
1,080
4
2
2.7
Keep up to date with everything happening in the blockchain space by subscribing to the Bitcoin Market Journal newsletter.