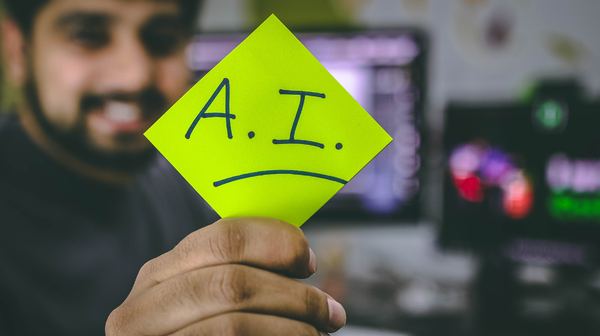 There are a number of entrepreneurs who believe that blockchain technology and artificial intelligence are a match made in heaven that has the potential to disrupt industries in a never-before-seen manner.
Here are the best AI blockchain projects that are currently developing next-generation solutions for a range of industries.
AI Projects
Description
Market Capitalization (USD)
Daily Trading Volumes (USD)
Token Price (in USD)
Size of Community (Measured by Twitter Followers)
Number of Supported Exchanges
Score
SingularityNET (AGI)
• SingularityNET managed to raise $36 million during its ICO to build a decentralized AI marketplace that enables anyone to create, share, and monetize AI services at scale.

• The platform aims to democratize access to AI technology by providing a marketplace that enables anyone take advantage of innovative new technologies in this space.

• The AGI token is used to buy and sell services on the marketplace.
27,000,000
450,000
$0.05
19,000
7
5
Endor Protocol (EDR)
• The Endor Protocol aims to make artificial intelligence-powered predictions and forecasting accessible to everyone.

• Endor labels itself as "the first decentralized, trustless, censorship resistance behavioral prediction platform that provides high-quality results for any predictive question in minutes.‰

• The EDR token is used as the platform‰'s currency to reward providers of prediction engines when they make new insights using provided data sets.
30,000,000
1,000,000
$0.05
4,900
10
4.5
DeepBrain Chain (DBC)
• DeepBrain Chain raised almost $12 million during its ICO on the NEO blockchain in 2017 with the "aim ‰to provide a low-cost, private, flexible, secure, and decentralized artificial intelligence computing platform for AI products."

• DeepBrain Chain‰'s main mission is to leverage blockchain technology to provide the computing power that will be required to create a thriving AI economy.

• The project‰'s DBC token can be earned by ecosystem participants who share their computing power with DeepBrain Chain‰'s network.
10,000,000
260,000
$0.01
43,400
6
3.5
Autonio (NIO)
• Autonio refers to itself as "the first decentralized AI trading application for cryptocurrencies‰' for both retail and professional traders that utilizes pre-determined technical indicators to create trading signals that can be automatically executed.

• Autonio users can buy and sell the best-performing trading algorithms on the platform's marketplace using the NIO token.
2,500,000
30,000
$0.03
6,400
5
2.5
Indorse (IND)
• Indorse is developing a blockchain-powered platform that is targeting the skills economy.

• Users on Indorse will receive payments in its native token, IND, for sharing their skills and projects and for endorsing other individuals on the platform to create a decentralized user-monetizable version of LinkedIn.
1,200,000
20,000
$0.03
8,900
9
2.5
Numerai (NMR)
• Numerai is a blockchain-powered, AI-driven hedge fund that leverages the wisdom of data scientists from across the world, who are given raw market data to apply machine learning technology to develop profitable trading strategies.

• The NMR token is used in the Numerai ecosystem to pay the contributing data scientists for their trading models.
4,700,000
32,000
$3.52
15,300
3
2.5
Peculium (PCL)
• Peculium refers to itself as "the first savings and investment platform for cryptocurrency‰ that merges the traditional economy and the crypto-economy by leveraging machine learning, AI, big data, and smart contracts on the Ethereum blockchain.

• Peculium‰'s PCL token is a utility token that is used to pay for products on the platform.
1,600,000
100,000
$0.00
15,400
3
2
AdHive (ADH)
• AdHive is a blockchain-powered advertising platform that refers to itself as an ‰ÛÏAI and community powered platform for native video advertising for video bloggers.‰

• The project‰'s mission is to bring together advertisers and social media influencers to shift the advertising budget from TV to digital video content.

• The ADH token is used in the AdHive platform to access various activities and services.
1,500,000
70,000
$0.01
5,500
3
1.5
Related Articles:
If you want to learn more about the most exciting blockchain projects and investment opportunities in the new finance market,  subscribe to Bitcoin Market Journal today!