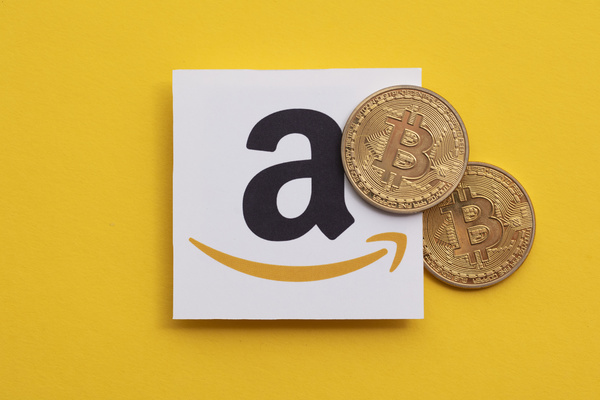 The digital currency markets are thriving, particularly on the heels of El Salvador giving legal tender to bitcoin (and using volcanic energy to mine bitcoin (no kidding!). Now that sovereign governments are coming onboard the blockchain bandwagon, it is only a matter of time before digital currency goes fully mainstream.
Following governments' lead, some companies are already at the forefront of adopting digital currency and have taken concrete steps to implement their own version. One of these companies is Amazon, which will introduce Amazon Coins as its native token.
This article will talk about Amazon Coin, its current applications, and how to invest in its outlook.
What is an Amazon Coin?
In Amazon's words, "Amazon Coins are a virtual currency that you can purchase and then use to purchase eligible apps, games, and in-app items from the Amazon Appstore."
Amazon introduced Amazon Coins in 2013 with much fanfare by offering 500 free tokens to all users of Kindle Fire devices. The listed value of each coin was $0.01, which remained essentially unchanged to date.
Amazon Coins are non-refundable and are devoid of any expiration date (except for promotional ones, which expire one year from receipt). The Amazon Coins are only available in the USA, UK, Germany, France, Italy, Spain, Japan, and Australia.
These tokens work similarly to digital gift cards for end consumers, but for Amazon, there are many financial incentives attached to their mass adoption. By adopting Amazon Coin, millions of dollars can be saved annually in credit card processing fees while dramatically reducing the exposure to credit card chargebacks. In addition, imbibing the payment on blockchain will eliminate fraudulent transactions.
To provide additional impetus to the growth of blockchain architecture, there are rumors that Amazon could start accepting Bitcoin as a payment method by the end of 2021 and other popular digital currencies by 2022.
How to use Amazon Coins?
Right now, Amazon Coin's functionality is limited to the Amazon ecosystem, involving games and apps hosted by Amazon.
However, comprehensive plans are underway to attract specialists to further the horizons of Amazon Coin beyond the current single-layer ecosystem towards a multi-layer ecosystem, where Amazon Coins can pay for goods and services or earn tokens as part of the loyalty system.
What is the Future of Amazon Coin?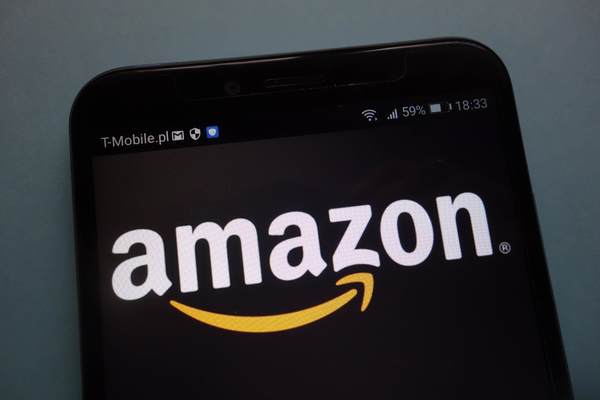 Frankly, very little information is available on this topic, and what is known is nothing more than speculation. However, there is an interesting theory circulating, and it is logical to think about it.
So, indulge for a moment, please?
At present, Amazon Web Services (AWS) is the backbone of the large segment of the blockchain universe so much that AWS currently supports 25% of all Ethereum global workloads. In other words, the AWS database keeps immutable and cryptographically verifiable transaction records or a fully managed multi-party blockchain network that helps eliminate blockchain intermediaries.
Here's where it gets interesting.
While Amazon can circumvent intermediaries for its blockchain clients, the same notion can be applied to its intermediaries (banks, insurance companies, brokers, etc.) for its native token or trusted blockchain ecosystem.
A "trusted" Amazon DeFi suite of services may act as a welcome alternative to its customers, who are already overpaying in the form of bank fees and long settlement timelines. All in all, exciting times are ahead for Amazon Coin.
How to Make the Most of Amazon Coin?
While there is some time before Amazon Coin is available to the masses in a versatile format, but a savvy investor may earn exposure to the potential success of the Amazon Coin in the following ways:
AMZN Shares: By investing directly in AMZN shares, any potential success of Amazon Coin will reflect in the share price.
Tokenized AMZN Shares: Like AMZN shares, but much more convenient. Tokenized AMZN shares denote the holding of a digital asset, which represents 1/10,000th share of the AMZN share. As a result, they also make it possible to invest minimal amounts. These tokenized shares are available on micro equity exchanges like Algorand's MESE.
Amazon is a powerful juggernaut that reshapes any and every industry it enters. Having already made an initial foray into the field of "virtual currencies," it will be exciting to see how Amazon capitalizes on its massive user base and a broad spectrum of offerings to inculcate blockchain in its financial architecture.
Whatever the approach, as an investor, there may be a potential upside wave to follow.
Related Articles:
Subscribe to Bitcoin Market Journal today to stay up to date with all things digital assets.