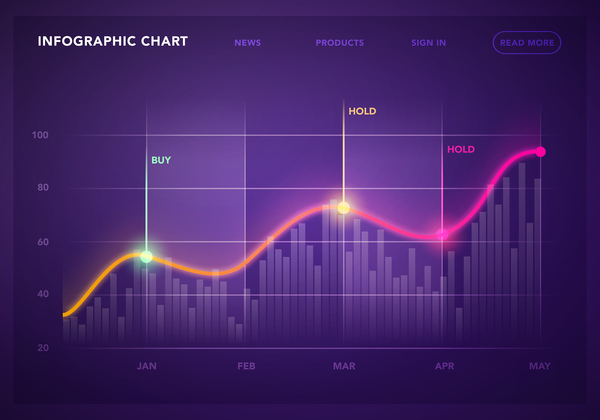 When it comes to  trading your favorite digital currencies, there are a lot of ways you can go about getting started. Some people prefer to get down in the trenches, meticulously tracking the prices and volumes of their preferred coin. Others find solace in letting a trading bot do the hard work for them, only checking in to ensure that everything is still running as it should.
However, there's a third option many people don't consider: cryptocurrency trading software.
What is Cryptocurrency Trading Software?
If you're a subscriber to Bitcoin Market Journal, then there's a good chance that you know a fair amount about bitcoin and other digital assets. However, it is difficult to keep track of what is happening in the 1,000+ digital assets in the market. That is where cryptocurrency trading software can come into play.
This type of software is a way for you to analyze and understand what's going on in the market. It's a tool you can use to view patterns and gather data as you trade your preferred assets.
Crypto trading software is akin to trading terminals that you may have seen before on financial news when they should images of trading floor at investment banks.
Best Cryptocurrency Trading Software
There are plenty of options on the market you can choose from. We've done the legwork and determine which software is best. As a result, we've curated a list for you so you know which cryptocurrency trading software you could use in 2020.
| Name | Description | Exchanges Supported | Packages | Ease of Use | Channels and Support | Score |
| --- | --- | --- | --- | --- | --- | --- |
| TradeSanta | TradeSanta is a could-based trading software that allows you to take advantage of the digital asset market and its fluctuates. You can connect TradeSanta to a variety of exchanges, which means you don't have to bounce back and forth between platforms when you want to buy, sell, or trade digital assets. The software offers a mobile app as well, which means you can track your data anywhere you go. Lastly, TradeSanta offers several packages, ranging from a free option all the way up to $100/month. | Binance, Bittrex, BitFinex, HitBTC | Free, $15/month, $20/month, $100/month | Easy to Use | Email, Telegram, Youtube | 3.5 |
| CoinTracking | CoinTracking is a digital asset software which closesly analyzes your trading behavior and provides reports in real-time on your profits and losses. It will also track the value of your favorite digital assets, project your gains, and help create reports when it comes time to do your taxes. You'll have all the coverage and data you need right at your fingertips when using this comprehensive and robust software. | Binance, BifFinex, Bithumb, Bitmax, BitPanda, Bittrex, CEX.IO, Changelly, Coinbase, CoinSpot, Gemini, HitBTC, Huobi, Kraken, KuCoin, OKex, Poloniex, and many other | Free, $116/year, $247/year | Moderate Difficulty | LiveChat, FAQ, Email, Facebook, Twitter, YouTube | 4.3 |
| 3Commas | If you're looking for a portfolio balancer and trading bot that will meet the needs of the modern-day trader, then look no further than 3Commas. It offers connectivity to plenty of exchanges through a single interface and has the ability to make trading decisions concurrently across them all. With tools like trailing take-profit and trailing stop-loss, you'll be able to find tune your trading. 3Commas also allows users to copy the portfolios of other traders who have shown consistent growth. | Bitmex, Bittrex, BitFinex, Binance, BitStamp, KuCoin, Poloniex, HitBTC, Coinbase, OKEX, Huobi, Kraken, YoBit | Free, $22/month, $37/month, $75/month | Easy to Use | Twitter, Telegram, Facebook, YouTube | 4.5 |
| Coinigy | Coinigy aims to make managing your digital asset portolio simple and easy. The software offers automatic portfolio tracking, so you don't have to monitor your accounts throughout the day. They also offer a high-definition chart which you can use for trading. Additionally, you can create one account for all the exchanges you use. That way, you can use any exchange whenever you want, from anywhere in the world. With Coinigy, you'll get high-quality tools and an excellent user experience. | Binance, BifFinex, Bitthumb, BitMex, BitStamp, Bittrex, CEX.io, Coinbase, Coincheck, Gemini, Huobi, Kraken, KuCoin, Poloniex, YoBit, and many more | Free, $18.66/month, $99.99/month | Easy to Use | Twitter, Facebook, LinkedIn, LiveChat, FAQ, email | 4.8 |
| Shrimpy | Shrimpy is great software for trading digital assets as well. It allows you to automate, diversify, and potentially earn from all your favorite investments. Using Shrimpy provides ways to automate your trading strategy with efficient trading bots, rebalance your portfolio based on industry behaviors, and track your preferred altcoins based on market indexing. Users also have the option to replicate porfolios of other traders who have shown portfolio growth. | Binance, Bittrex, Coinbase, Poloniex, Kraken, KuCoin, Gemini, BitStamp, HitBTC, BitFinex, Huobi, OKEX | Free, $13/month, Enterprise | Easy to Use | email, LiveChat, Facebook, Twitter, Medium, Telegram, LinkedIn | 4.8 |
Which One is Right for You?
The list above offers a few examples of the type of cryptocurrency trading software you can find on the market. While not every one of these options will meet your needs, you're likely to find one that will get the job done.
Related Reading:
If you're curious about trading digital assets and want to stay in the know, be sure to subscribe to Bitcoin Market Journal . You'll get all relevant market trends and developments delivered right to your inbox!