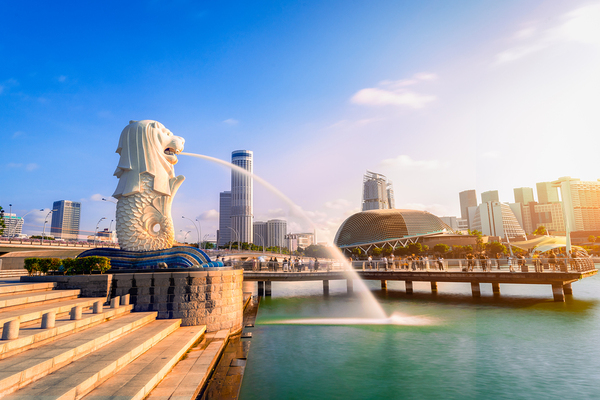 The most complete list of every blockchain and cryptocurrency meetup in Singapore, with ratings! Our custom Bitcoin Market Journal Score is calculated by the number of members, user rating, and activity level. Use it as a guide for which meetups to attend in 2020.
If you're looking for global events, check out our list of Best Blockchain Conferences.
If you have a meetup that you'd like listed, or represent one of the events below, contact us to manage your listing.
City
Meetup Group Name
Description
Number of Members
User Rating
Activity Level
Overall BMJ Score
Singapore
All Who Like Cryptocurrency and Blockchain
This MeetUp is for all who want to know how to leverage the investments of cryptocurrency such as bitcoin, Ethereum, Litecoin, and many more, as well as to discuss blockchain technology or even smart contracts in an informative manner.
3033
5
5
4.3
Singapore
Blockchain In Gaming Industry - Singapore
ALAX is a Mobile Game Distribution Platform based on blockchain technology with the intention of bringing fresh air to the gaming industry around the world.
1116
N/A
1
1.5
Singapore
Singapore Blockchain Startups Club
Singapore Blockchain Startups Club is a group of enthusiasts or early-stage startups looking to explore Blockchain, Dapps, DAOs, Smart contracts, ICOs, etc. In this group, you will get to learn how to develop your own Dapp and also raise funds via an ICO successfully. Singapore Blockchain Startups Club also helps people to collaborate with each other to exchange knowledge for developing a Prototype/POC,
1177
N/A
3
2.5
Singapore
SGInnovate
GInnovate launches, proves, and scales 'deep tech' products borne out of science research. They believe Singapore has the resources and capabilities to 'tackle hard problems' that matter to people around the world. SGInnovate has been established to help ambitious and capable people to build 'technology-intensive' products. Join the community and get involved in innovation workshops, panel discussions, and industry-leading events on AI, machine learning, medtech, and more.
5410
4
5
4.3
Singapore
Blockchain Innovation by StartupToken & TheDappers
Blockchain Innovation by StartupToken & TheDappers is a meetup for people looking to learn about Blockchain, Bitcoin, Ethereum and other current and new cryptocurrencies, some recently issued by blockchain startups. They discuss the world of Blockchain, decentralized applications, smart contracts and the impressively booming Token Economy. Where does this trend come from? What is the philosophy and Why should you learn about the Blockchain & Token Economy today? We will discuss the Initial Coin Offering (ICO) phenomenon, a new way for startups to raise funds and develop their venture via the issuance of new tokens. Come and talk about Smart Contracts, Oracles, Crypto Exchanges... the key elements of this new ecosystem.
2041
3
3
3
Singapore
Hyperledger Singapore
Hyperledger is an open source collaborative effort created to advance cross-industry blockchain technologies. It is a global collaboration, hosted by The Linux Foundation, including leaders in finance, banking, Internet of Things, supply chains, manufacturing, and technology.

Hyperledger Meetup groups have an informal relationship with Hyperledger, and make up a key part of the Hyperledger ecosystem. Participation in a Hyperledger Meetup group is open to anyone--employees of a Hyperledger member company, Hyperledger contributors and developers, and people just passionate about blockchain technology.
1202
4
1
2.7
Singapore
NEO Singapore
The Vision for NEO Singapore is to become a Blockchain Hub that increases awareness of blockchain technology within the business and workplace communities and even in non-technical fields. They also seem to educate newcomers regarding the benefits and pitfalls of cryptocurrency investing, and they work alongside regulatory bodies such as MAS and EDB to provide a safe environment for token-related discussions.

The NEO Singapore MeetUp is attempting to build a smart nation by gathering developers, entrepreneurs, and SMEs looking to go digital, as well as enhancing technical knowledge on how the NEO network can form the protocol layer of the future "smart economy".
1189
N/A
1
1.5
Singapore
BlockChain & Dapps Technology
BlockChain & Dapps Technology is a group for anyone interested in how to use Blockchain and build a blockchain/Dapps application.
913
4
4
3
Keep up-to-date with everything happening in the blockchain space by subscribing to the Bitcoin Market Journal newsletter today.