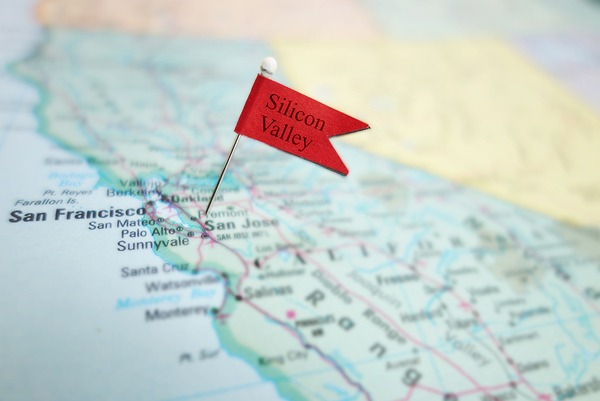 The most complete list of every blockchain and cryptocurrency meetup in Silicon Valley, with ratings! Our custom Bitcoin Market Journal Score is calculated by the number of members, user rating, and activity level. Use it as a guide for which meetups to attend in 2019.
If you're looking for global events, check out our list of Best Blockchain Conferences.
If you have a meetup that you'd like listed, or represent one of the events below, contact us to manage your listing.
City
Meetup Group Name
Description
Number of Members
User Rating
Activity Level
Overall BMJ Score
San Francisco
San Francisco Blockchain Collective
Blockchain revolution will change the world in the coming years, but its cryptic nature may deter many of us from learning and adopting it. We will decrypt the science behind this technology so that learning and adoption becomes mainstream. Anyone with a mere interest in learning more about blockchain, public key cryptography, cryptocurrency, smart contracts, etc. can join the San Francisco Blockchain Collective Meetup group.

2,719
5
3
3.7
San Francisco
San Francisco Blockchain Meetup
The San Francisco Blockchain Meetup group is for tech guys who are into decentralization, blockchain, startups and more. They gather to grab some drinks and food, chat about new technology and new business models.
919
N/A
2
1.5
San Francisco
Stellar SF - Blockchain, Cryptocurrency, FinTech Meetup
This is a group for people interested in global financial access, blockchain, cryptocurrency and FinTech. If you've ever wondered about the future of money, or are working on a cool blockchain project, you're in the right place. Technical folks and non-technical folks alike are welcome here, and newcomers to digital currency are encouraged to join.

Every month they cover topics in the crypto/blockchain space, showcase influencers and highlight cool projects. Many members are experts so there's a lot of knowledge you'll be able to tap into here.
2,430
5
2
3.3
San Francisco
Decentralized SF (DCSF) Blockchain Developer Group
DCSF is a platform agnostic technical Meetup to explore blockchain and decentralized technologies. They have guest speakers from technical backgrounds to share about their protocols for Dapp developers and the wider technical community. Learn about the advantages of different blockchains and explore how to build new applications on top or to develop your own.
6,321
4.5
2
4
San Francisco
Blockchain Startups Club
San Francisco Blockchain Startups Club is a group of enthusiasts or early stage startups looking to explore blockchain, Dapps - decentralized applications, DAOs - decentralized autonomous organization, smart contract, ICOs - initial coin offerings, etc. Token pre-sale and Initial Coin Offering (ICO) of a blockchain project has proved to be a successful instrument to raise funds for the development and scaling up of blockchain startups. In this group, you will get to learn how to develop your own Dapp and also raise an ICO successfully. San Francisco Blockchain Startups Club also helps people to collaborate with each other to exchange knowledge for developing a Prototype/POC. Startup founders can find a co-founder or advisor and also get marketing help for their token launch to reach investors.
903
N/A
3
2
Oakland
Oakland Blockchain Developers
Oakland Blockchain Developers Meetup group is a practice based group for developers in the blockchain space. Their Meetup centers on practical skills and advancing understanding. This group is beginner friendly.
1,088
5
3
3.3
San Francisco
Blockchain Founder Club SF/SV
The Blockchain Founder Club Meetup group organizes monthly Meetup events to stage blockchain startups from inside and outside the Silicon Valley community. For 2019, they are focusing on blockchain startups (either funded or looking for funding) in the domain areas such as AI, deep tech, enterprise solutions, supply chain, customer satisfaction, non-profit, green energy and many more.
6,972
5
4
4.7
San Francisco
Starfish Mission - SF Blockchain Events & P2P Learning
The Starfish Mission Meetup group is an ecosystem inspired by the passion of the local Bay area blockchain community run by the community organization, Starfish. The organization inspires collaboration, education and unity in a community that seeks to change the world using blockchain and other transformative technologies. They host a range of value-driven events, active peer-to-peer learning groups, panels and talks.
2,020
5
5
4.3
San Francisco
ConsenSys Ethereum Meetup San Francisco
The ConsenSys Ethereum Meetup San Francisco is for anyone interested in blockchain, Ethereum, cryptocurrency or the latest technology trends. They focus on events that educate and inspire, bringing in the most influential people in the world of blockchain and decentralized systems. From developers to entrepreneurs, their community members have access to a global network of innovators, business thought leaders and blockchain enthusiasts.
1,080
5
2
3
San Francisco
Crypto Underground
Crypto Underground is a curated group for traders and creators interested in blockchain and cryptocurrencies.
995
N/A
3
2
San Francisco
Bay Area FinTech Meetup
Meetups and conferences on all things FinTech including Cryptocurrencies and Blockchain in San Francisco Bay Area.
1,658
5
4
3.7
San Francisco
CryptoMondays San Francisco
CryptoMondays is a decentralized global community that shares a passion for crypto, blockchain and how it's going to change the world in dramatic ways. Crypto Mondays San Francisco will offer fantastic content from panelists to presentations, and offer a place to network with people sharing their views, learning and having a blast. All funds raised via Crypto Mondays will be given to charities chosen by it's decentralized governance (i.e. every Crypto Monday gets a vote).
956
5
4
3.3
San Francisco
SF Cryptocurrency Devs
Every week, SF Cryptocurrency Devs Meetup group hosts the best engineer and developer presentations to share their projects and papers on innovation occurring in the cryptocurrency ecosystem. This includes all crypto technologies, including bitcoin, ethereum and other blockchains.
1,018
5
4
3.7
Berkeley
Berkeley Bitcoin Meetup
Organized by Blockchain at Berkeley Research and Development, the Berkeley Bitcoin Meetup group hosts speakers and openly discusses anything relating to bitcoin/blockchain technology and decentralized systems, be it recent industry news, academic research, new/current projects, or interesting technologies. Their emphasis is "big speakers, small audience," in the hopes of creating a high quality and respectful room for discussion beyond just the topic at hand.
2,689
5
4
4
San Francisco
Hyperledger San Francisco
Hyperledger is an open source collaborative effort created to advance cross-industry blockchain technologies. It is a global collaboration, hosted by The Linux Foundation, including leaders in finance, banking, Internet of Things, supply chains, manufacturing and technology.

Hyperledger Meetup groups have an informal relationship with Hyperledger, and make up a key part of the Hyperledger ecosystem. Participation in a Hyperledger Meetup group is open to anyone-employees of a Hyperledger member company, Hyperledger contributors and developers and people who are passionate about blockchain technology.

1,791
5
3
3.3
San Francisco
SF Bitcoin Devs
SF Bitcoin Devs is a Meetup group for discussing cryptocurrency software development topics, from currencies like bitcoin, to the consensus blockchain technology, alternative chains and coins, smart contracts, proof-of-work and proof-of-stake algorithms and more.
2,361
5
4
4
San Francisco
SF Ethereum
The SF Ethereum Meetup group covers a range of topics related to ethereum and innovative business models. Topics and invited speakers will range in technical depth, ensuring all further their understanding of ethereum and its growing impact on our world.

2,468
5
4
4
Keep up to date with everything happening in the blockchain space by subscribing to Bitcoin Market Journal.