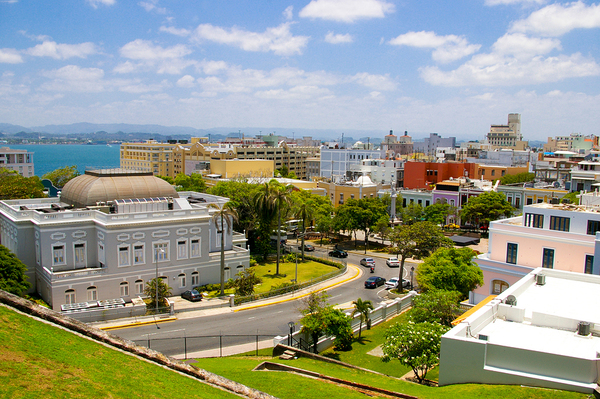 The most complete list of every blockchain and cryptocurrency meetup in Puerto Rico, with ratings! Our custom Bitcoin Market Journal Score is calculated by the number of members, user rating, and activity level. Use it as a guide for which meetups to attend in 2020.
If you're looking for global events, check out our list of Best Blockchain Conferences.
If you have a meetup that you'd like listed, or represent one of the events below, contact us to manage your listing.
| City | Meetup Group Name | Description | Number of Members | User Rating | Activity Level | Overall BMJ Score |
| --- | --- | --- | --- | --- | --- | --- |
| San Juan, PR | Blockchain Island - Puerto Rico <> Blockchain | Blockchain Island is a community initiative to bring together all the constituents of the blockchain industry looking to develop jobs and bring in new companies and investors to Puerto Rico. Blockchain Island founder Michael Terpin moved to San Juan in early 2016 and runs his global blockchain PR and advisory firm, Transform Group, from Miramar. He also created CoinAgenda Caribbean, an annual blockchain event highlighting innovation and opportunity in the digital asset and blockchain sector in the region. | 302 | N/A | 1 | 1 |
| San Juan, PR | Government Blockchain - SJ, Puerto Rico | This group is sponsored by the Government Blockchain Association (GBA). This group is for people who work in some capacity for public organizations and are interested in how blockchain technology impacts government agencies, departments, and other public organizations. It is made up of government employees, contractors and parties interested in using and promoting government understanding and use of blockchain technology. In addition to these local events, the GBA hosts technical, managerial, and leadership training nationally and internationally. The GBA also hosts government-specific conferences and events. | 1062 | 4 | 3 | 3 |
| San Juan, PR | Puerto Rico Crypto Meetup | For seasoned professionals, as well as those that are looking to learn more about the industry, this meetup is a gathering to discuss all things crypto. | 859 | 4 | 5 | 3 |
| San Juan, PR | Link Puerto Rico | Link Puerto Rico is a non-profit organization that educates, trains, and supports individuals and companies in the area of ​​STEM (Science, Technology, Engineering and Mathematics) through community education and co-creation. This is done through the creation, customization, distribution of content by virtual and physical educational platforms, technical workshops and events for the community that promote long-term capacity building and sustainable economic growth beginning in Puerto Rico and eventually in the world. Since January 2018, Link Puerto Rico has organized community events such as workshops, hackathons, panels, and social events which are open to the entire community without discrimination based on gender, race, ethnicity, sexual orientation or other condition. Their mission is to create, customize, and distribute educational and business support content related to STEM through technical workshops, social events, community meetings, hackathons, university chapters, and digital content. Their vision is to transform Puerto Rico into the world leader in STEM (Science, Technology, Engineering and Mathematics) through education and community co-creation. | 564 | N/A | 2 | 1.5 |
| San Juan, PR | Blockchain Puerto Rico | Blockchain Puerto Rico is an organization that is dedicated to promoting the use and development of blockchain technologies to solve contemporary issues. They seek to support blockchain startups by providing them a network of academics, professionals, and investors that can assist them with their endeavors. Whether it's an ICO or a blockchain startup, Blockchain Puerto Rico is there to help. | 568 | N/A | 3 | 2 |
Keep up-to-date with everything happening in the blockchain space by subscribing to the Bitcoin Market Journal newsletter today.