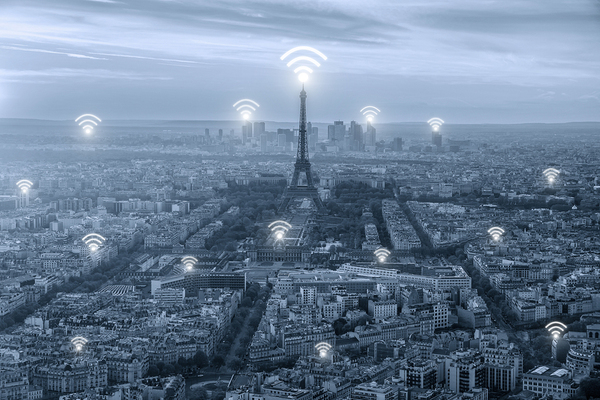 The most complete list of every blockchain and cryptocurrency meetup in Paris, with ratings! Our custom Bitcoin Market Journal Score is calculated by the number of members, user rating, and activity level. Use it as a guide for which meetups to attend in 2020.
If you're looking for global events, check out our list of Best Blockchain Conferences.
If you have a meetup that you'd like listed, or represent one of the events below, contact us to manage your listing.
Meetup Group
Description
Number of Members
User Rating
Activity Level
Overall BMJ Score
ConsenSys Paris Ethereum & Blockchain Meetup
This meetup is for anyone who has an interest in blockchain, Ethereum, cryptocurrency or the latest technology trends. It is focused on events that educate and inspire, bringing in the most influential people in the world of blockchain and decentralized systems. From developers to entrepreneurs, the community members have access to a global network of innovators, business thought leaders, and blockchain enthusiasts.

ConsenSys sponsors this Meetup. ConsenSys is a venture production studio building decentralized applications and various developer and end-user tools for blockchain ecosystems, primarily focused on Ethereum.
1114
5
4
3.7
Blockchain Innovation by StartupToken - Paris
Blockchain Innovation by StartupToken - Paris is a group for people looking to learn about Bitcoin, Ethereum, Golem, and the other current and new cryptocurrencies. They discuss the world of blockchain and its impressive growing economy.
1543
5
4
3.7
Blockchain Education by StartupToken - Paris
Blockchain Education by StartupToken - Paris runs this group for blockchain-savvy people looking to learn more about the different technologies and think that attending hackathons is the best way to do so. They essentially focus on education, sharing knowledge, hackathons, and acceleration of projects evolving in the blockchain space.
2138
4
4
3.7
Meetups Crypto-monnaies & blockchain(s)
Talks and meetups around blockchains technologies (bitcoin, Ethereum, altcoins, sidechains, private ledgers,etc). Meetups can be small meetings with some drinks, or presentations on blockchain technology, and even some development tutorials.
2437
5
5
3.7
IBM Cloud Paris Meetup
The IBM Cloud Paris Meetup group is for all beginners, developers, subject mattereExperts, IT consultants and researchers who are excited and enthusiastic about learning and developing applications on IBM Cloud. You will get an opportunity to meet with product architects from IBM, experts, fellow developers, and like-minded people. you can learn about IBM Cloud, deep dive into it, and start converting your ideas to develop innovative applications easily. These meetups are free!
5668
5
3
4.3
Hyperledger Paris
Hyperledger is an open source collaborative effort created to advance cross-industry blockchain technologies. It is a global collaboration, hosted by The Linux Foundation, including leaders in finance, banking, Internet of Things, supply chains, manufacturing, and technology.

Hyperledger Meetup groups have an informal relationship with Hyperledger, and make up a key part of the Hyperledger ecosystem. Participation in a Hyperledger Meetup group is open to anyone--employees of a Hyperledger member company, Hyperledger contributors and developers, and people just passionate about blockchain technology.
1526
4
2
2.7
DATACHAIN FOUNDATION
DATACHAIN FOUNDATION aims to gather 100,000 hackers (not crackers), devOps, data scientists, software engineers, Linux lovers, and readers of Hacker News to explore data management's new paradigm designed by BRAINCITIES LAB and build the needed peer-to-peer data exchange on a Decentralized Infrastructure as a Service. Join these events to experiment new technologies and deep dive into topics like Decentralisation, Blockchain, event-driven programming, low-level programming languages, tokenization, and token sale. Share your Start-up stories, tricks, ramen restaurants addresses, and whatever might be insightful and interesting to the group.
3212
5
3
3.7
Coinhouse Store Events
You will find here all events happening at the Coinhouse Store :

- Coinhouse Talks with crypto & blockchain experts
- Coinhouse Chainlunch where the Coinhouse team shares their latest work, findings, and educational events open to all.
- Panels, conferences, parties and any event related to the Blockchain world, in English and in French.
6615
5
5
5
Paris AI Developers Group
Join the Paris AI Tech Talk to learn and practice AI, machine learning, deep learning and data science technology together with like-minded developers. The goal is to congregate with AI enthusiasts from all over Paris to learn and practice AI tech, through tech talks, study jams, code labs etc. They regularly invite tech leads from innovative companies and successful startups to share their practice experiences and practices in the world of AI, Cloud, Data, and Blockchain.
2486
N/A
5
3.5
Open Innovation Paris
The objective of the Open Innovation Paris group is to offer moments of exchange on Open Innovation experiences. It is open to anyone interested in innovation. Whether you're part of a big company, a startup, an SME, a lab, a spin-off, a think tank or a talented innovator, your experiences, ideas, and expectations will be welcome.
5303
5
4
4.7
Ethereum Paris
A Meetup group for developers, entrepreneurs, and enthusiasts to learn about Ethereum, smart contracts, and Bitcoin 2.0 in general. Ethereum is a next-generation crypto platform that allows you to build smart contracts/property, decentralized exchanges, identity and reputation systems on a blockchain.
1470
5
1
2.7
France Fintech
France Fintech organizes special events related to Fintech. Come along and meet other entrepreneurs at these meet-ups.
1453
5
2
3
ML-AI-DATA-ADDICT Paris
Are you a fan of machine learning or neural networks? These sectors are being increasingly talked about in the business world. The ML-AI-DATA-ADDICT Paris Meetup group is all about machine learning, big data, artificial intelligence, and related subjects. Whether you're an expert in these subjects or just curious to learn about how they will impact our lives, you're welcome to join these meetups.
2247
N/A
2
2.5
Keep up-to-date with everything happening in the blockchain space by subscribing to the Bitcoin Market Journal newsletter today..