Quick Summary
139 crypto investors read this
What if anyone could easily raise funds via cryptocurrencies, without having to manage their own ICO or create a new digital token from scratch? This is what Nimbus proposes to help organizations do. Nimbus democratizes and streamlines cryptocurrency-based fundraising for businesses by allowing a person or group to create specially branded tokens, then sell them to raise funds. The process is designed to be simpler than a traditional ICO, and way easier than the long, hard task of raising money through venture capitalists.
Of course, Nimbus itself needs to raise money to get its platform off the ground. That is why it is running an ICO based on its NIM token. The Nimbus ICO sale takes place from January 17, 2018, through July 31, 2018.
The Problem and Solution
Cryptocurrency has already significantly disrupted the venture capital ecosystem. By allowing anyone to sell digital tokens in exchange for funds that can be used to bootstrap a business, ICOs have enabled easier, faster access to funding, especially for entrepreneurs who lack the social capital or personal wealth to be taken seriously by traditional venture capitalists.
Yet ICOs are not without their challenges. Most obviously, executing an ICO takes a lot of work. It typically requires you to create your own digital token, which is non-trivial -- especially for people who don't have a technical background. ICOs also carry security and compliance risks. Someone might try to steal all of your tokens after your ICO, for example, or regulators in your jurisdiction might decide to clamp down on ICOs once yours is already in progress, effectively shutting it down.
Nimbus was conceived as a solution to these challenges. Essentially, the platform enables ICOs for anyone. Without requiring special technical knowledge or the effort to create a new token from scratch, Nimbus lets you configure a token with your own unique branding, then sell it in order to raise funds.
To be clear, what Nimbus lets you do is not quite the same as an actual ICO. But the end result -- raising funds through token sales -- is the same. In that sense, Nimbus makes it even easier to raise funds through cryptocurrency than the conventional ICO model.
In addition to people needing funds to launch a business, Nimbus is designed to provide special benefits to investors, too. If you buy one business's tokens on the Nimbus platform, you can exchange them for tokens that can be used to buy goods and services from another Nimbus business, too. Nimbus intends for this flexibility to create a digital economy and bartering system within its platform, providing investors with special purchasing opportunities across the Nimbus ecosystem.
The ability to exchange product tokens between different businesses also creates a different valuation model for Nimbus tokens. Unlike bitcoin and most altcoins, whose value derives from their scarcity and their usefulness for completing transactions, the value of each business's Nimbus tokens derives from the activity of that business. Token owners can choose to move their tokens from one business to another if the first business underperforms. This feature is the key difference between Nimbus tokens and other types of cryptocurrency.
The Team
Nimbus is led by two high-profile technologists: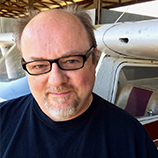 Storm Bear Williams, CEO. Williams has experience in a variety of roles, ranging from software development to marketing to company management. Most of his previous work was at startups, although he has also worked at established companies, such as AOL.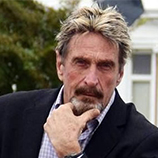 John McAfee. McAfee (whose precise position at Nimbus is not clear, but who is apparently part of the management team along with Williams) needs no introduction for many investors. He is most famous as the founder of McAfee, Inc., the IT security company (which he no longer runs). More recently, McAfee has become an outspoken figure in the cryptocurrency world as an investor in bitcoin mining and an active promoter of bitcoin.
The Token
Nimbus's platform token, NIM, allows business owners to create "stores" on the Nimbus platform. Business owners can then create their own tokens (which Nimbus calls branded tokens or product tokens) and sell those tokens to investors to raise funds.
NIM tokens are designed so that their value increases along with the amount of commerce carried out on the Nimbus platform. As more stores are created and those stores produce more sales, the value of NIM should also increase.
The Community
Nimbus maintains an active Twitter account.
The project does not, however, appear to have any source code available on GitHub, and it is unclear how close its platform is to completion. The Nimbus project roadmap says that launch is scheduled for Q3 of 2018.
Next Steps
Overall, Nimbus looks like a promising project. It has identified a clear problem in need of solving, and it has an experienced leadership team. (True, some folks have raised questions in recent years about John McAfee's personal life, but when you look beyond whatever he may have done in a Central American jungle, you cannot deny his record of successful tech entrepreneurship in the United States.)
The only major red flag that we would raise about Nimbus at the moment is its lack of publicly available source code, which in turn raises questions about whether the project can meet its promised rollout date of summer 2018. Risk-averse investors might wish to wait until the project has code to show before they throw their money in the ring.
In general, though, Nimbus looks like a relatively good crypto investment.
Raised Amount Unreported: contact us to update this information
Team:
--