Quick Summary
221 crypto investors read this
Asset Token is the world's first transferable ERC-20 compliant token designed to help companies manage rewards points programs. 
By leveraging this token, financial institutions can issue rewards points that never expire, which can then be leveraged in new or existing customer loyalty programs. 
Further, they can harness blockchain technology to bolster transparency and eliminate fraud in these programs. 
The Problem and Solution
Rewards points programs are widespread, with more than 2.6 billion existing in the U.S. alone. 
In 2015, loyalty points had a book value of roughly $350 billion, and this figure could hit $500 billion by 2019, according to figures provided by Affinity Capital Exchange and reported on by Reuters.
These programs are not without their challenges, as many of them are suffering from low activity, according to The Deloitte Center for Financial Services. Rewards points frequently go unused, lessening the benefit of these initiatives. Further, individual rewards points programs may have a hard time standing out, considering how many are currently in play. 
By leveraging blockchain technology, Asset Token aims to transform the rewards points industry. 
For starters, placing rewards points on the blockchain bolsters transparency, making it so the number of points people have - and when they have used their points in the past - will be viewable.
Second, since transactions on the blockchain cannot be erased, customer loyalty program participants will not be able to reuse points or engage in other fraudulent activities. 
Further, customers will potentially be able to move points earned through one program to another, increasing the value that those points provide to the individual.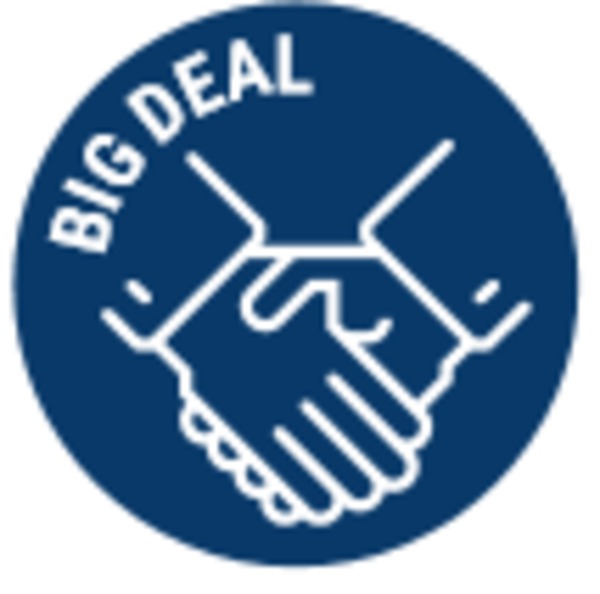 The Team
The Asset Token website lists four founders and also some advisors. 
Todd Nichols, listed as digital asset manager on the website, has a varied background that includes multiple positions in sales. While his LinkedIn lists Delaware Valley College, it does not state what he studied not whether he completed a degree. 
Paul J. Gerstenberger, who the website lists as senior strategic analyst, is a serial entrepreneur and inventor. His LinkedIn bio lists multiple companies that he either founded or helmed as CEO. Gerstenberger's LinkedIn states that he went to the University of Texas, stating that he studied business, management, marketing, and related support services. It does not specify whether he completed a degree there. 
Dennis Lyon, listed as technical advisor on the website, has held multiple C-level roles where he focused on digital identity technologies. Currently, his LinkedIn lists him as holding the chief identity architect position at Global Stage Systems, LLC, and the chief technology officer role at Authenticol Systems, LLC. Lyon's LinkedIn profile states that he studied Criminology at Palomar College, but it does not list that he completed a degree. 
Andrew Stanford, partner, holds significant experience in the financial services industry. Between 2010 and 2017, he served as CEO of Globex Capital Funding, which provided alternative financing to small businesses. He was also a partner at ADS Financial, a full-service financial broker. 
The Token
Financial institutions can use the Asset Token to replace their current rewards points program or alternatively, start a new one. Once an organization has acquired the digital asset, it can customize the token to fits its specific needs. 
Investors can purchase the digital tokens through the public sale by registering through the website. 
In order to satisfy KYC/AML requirements, investors must provide documentation. 
When the sale is complete, Asset Token may be available on exchanges. 
As for which exchanges will (or may) list these digital assets, the whitepaper and the website did not clarify. 
Further, inquiries made through various communication channels failed to produce a response. 
By purchasing Asset Token, investors get a utility token. 
These tokens are selling for $1 apiece, but they could potentially rise in value following the sale if demand exceeds supply. On the other hand, they could plunge in value as soon as they hit exchanges. 
Investors should know that while the total supply of Asset Tokens is 1 billion, only 60 million are available for sale to investors. 
At the time of this writing, Asset Token had not revealed how many tokens had been sold to financial institutions and investors. 
The Community
Asset Token's community was not very responsive. Most of the inquiries sent both through the website - and through the email address included in the whitepaper - went unanswered. 
Only one question - sent to the email listed in the whitepaper - produced a reply. 
Further, both the Facebook and Instagram links included at the bottom of the token sale's website went to screens providing error messages. 
The website didn't list a Telegram channel, a staple of companies planning digital token sales. 
Next Steps
Asset Token is looking to cater to an addressable market that has a value in the hundreds of billions of dollars. Their token seems like a reasonable solution, and the flexibility it offers is appealing. 
However, this evaluation found several drawbacks associated with the token sale. 
For starters, the Asset Token was largely unresponsive, providing only one response to the many questions sent through various channels of communication.
Their whitepaper had several typos, including a misspelling and two sentences that had not been separated using proper punctuation. 
Further, the fact that investors can only buy six percent of all tokens being created serves as a red flag. 
In other words, the cons seem to significantly outweigh the pros. As always, it makes sense for investors to carefully weigh these factors before investing.
To receive the latest updates on the Asset Token ICO, sign up for alerts below. 
For more information about current and upcoming ICOs, check out Bitcoin Market Journal's upcoming initial coin offerings page, which is updated continuously to give you the most current information available on a variety of ICOs. 
To stay on top of the latest updates in the digital currency space, subscribe to the Bitcoin Market Journal newsletter. 
Raised Amount Unreported: contact us to update this information
Team:
--