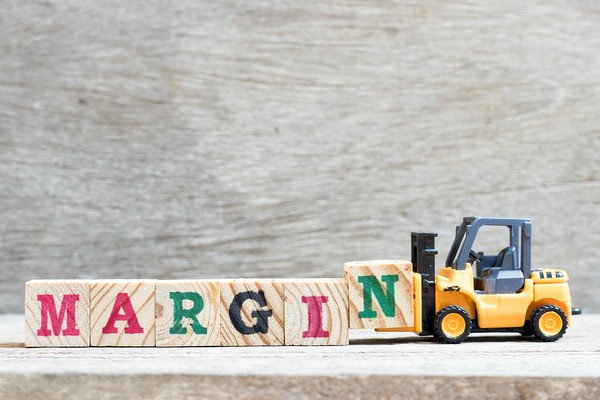 One of the hallmarks of margin trading is its potential for extreme risks and equally extreme rewards. For seasoned margin traders, digital currencies offer a new and exciting trading opportunity.
There are a number of crypto exchange platforms that allow margin trading, though most of them are plagued somewhat by volume and liquidity issues. For most of the exchanges that are able to overcome these obstacles, margin trading is available for only a limited number of trading pairs.
If you are looking for a crypto margin trading platform that aligns with your trading needs, perhaps one of the following exchanges will be the right one for you. We have compared the top five exchanges for crypto margin trading based on factors such as fees charged, the number of coins available for trading, leverage available, features, and more. Here's what we found.
Exchange
Description
Fee
No. of coins available for margin trading
Leverage Available
Features (pros and cons)
UX and UI
Score
BitMEX
BitMEX is a P2P crypto-coin trading platform
that gives retail investors access to the global
markets using cryptocurrencies. As one of
the fastest-growing companies in the
cryptocurrency and fintech space, it
provides a unique, trading-focused experience to digital currency markets. BitMEX is the world's largest bitcoin/USD trading platform by volume, though US residents cannot use the service, per the site's terms of service.
0.075% taker fee
6
up to 200x
- Instant deposits and daily payouts
- Futures and derivatives trading available
- Closing Fee is 0%
- Advanced trading features
- Most active crypto margin trading platform

- High withdrawal fee
- No fiat pairs available
- Market manipulations suspected
- System overload, can't get in or exit trades during huge movement
Complicated user interface,
designed only for pro traders.
4.4
Prime XBT
Prime XBT is a bitcoin-based platform,
offering leveraged trading on several
digital assets including bitcoin, Ethereum,
Litecoin, and Ripple. PrimeXBT offers a
robust trading system for both beginners
and professional traders that demand
highly reliable market data and
performance. The entire infrastructure is
designed to facilitate high number of orders
per second and extreme loads, while offering
ultra-fast order execution and low latency.
0.05% taker fee
5
up to 100x
- Low trading fee
- No KYC is required to unlock the advanced features of the site
- Customizable user experience with add-on widgets

- Relatively new exchange
- No mobile app or pc program to trade outside the website
- No fiat deposits available
- Relatively Low liquidity
User friendly and interactive
interface that is suitable both
for beginners as well as pro traders.
4.2
Kraken
Founded in 2011, Kraken was the first
bitcoin exchange to have its market
data displayed on the Bloomberg Terminal,
the first to pass a cryptographically verifiable
proof-of-reserves audit, and one of the
first exchanges to offer leveraged
bitcoin margin trading. Kraken is
trusted by millions of traders, institutions,
and authorities across the world, from
Toyko‰'s court-appointed trustee to Germany‰'s
BaFin regulated Fidor Bank. In January 2016,
Kraken announced that it was acquiring
prominent bitcoin exchanges Coinsetter and
Cavirtex to expand into American and
Canadian markets. In 2019 Kraken
acquired Crypto Facilities, a registered
futures platform.
0.02% taker fee
6
up to 5x
- Provision to leverage crypto fiat pairs
- Excellect liquidity
- Low trading fee
- 6 cryptocurrencies in 16 different pairs

- Exhaustive KYC process
- Relatively poor customer support
An interface designed to cater to both
beginners as well as institutions with
an inclination toward institutions.
4.2
Poloniex
Poloniex is part of the Circle suite of products.
Circle believes cryptocurrencies are
fundamentally changing how the world uses
money, and is dedicated to giving individuals
and institutions the tools they need to prosper
in this new financial reality.
0.2% taker fee
11
up to 2.5x
- Super responsive customer support
- exchange with high integrity that refunded its users in the past post-security-hack event
- Good volume and liquidity on margin trading platform

- high trading Fee
- Relatively Low volume
- Forced KYC for all users
Extremely interactive and user
friendly interface designed for
beginners, but also has some
advanced trading tools for pro traders
3.9
Huobi Pro
Established in 2013, Huobi has become
one of the world‰'s largest digital asset
exchanges with an accumulated trading
volume of US $1 trillion. Having once
accounted for half of the world‰'s digital
asset transactions, Huobi now serves
more than 5 million users in over 130
countries around the world. With compliance
teams in Singapore, the United States,
Japan, Korea, Hong Kong, Thailand,
Australia and other countries and regions
around the world, Huobi is able to provide
safe and reliable digital asset trading and
management services to its customers.

0.2% taker fee
11
up to 5x
- Multi-language user interface as well as customer support
- Faster KYC approvals
- Headquarters available globally
- Investor protection

- Most information is available in Chinese
- high withdrawal fees
Advanced user interface with most of
the information available in Chinese
3.9
Keep your finger on the pulse of digital currency trading and investment; subscribe to the Bitcoin Market Journal newsletter today!