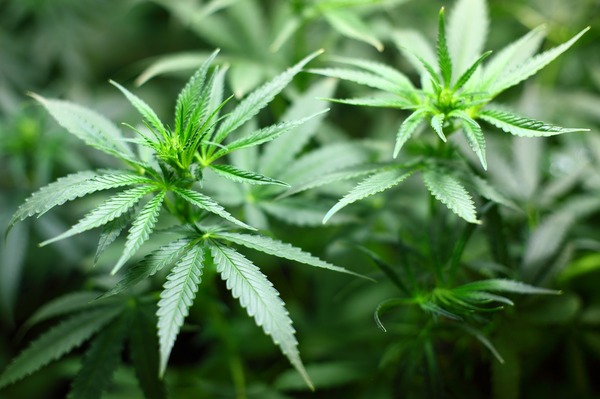 With the recent wave of cannabis legalization for medical and recreational use, the legal cannabis industry has become a booming market. More and more cannabis businesses are popping up in cities where it is legal to buy and sell products based on the green plant.
In this guide, you will be introduced to the legal cannabis industry's banking problem, learn how digital currencies could be the solution, and find a list of the most promising cannabis crypto tokens that aim to become the go-to cannabis payment platforms.
Can Digital Currencies Solve the Cannabis Industry's Banking Problem?
Cannabis businesses, such as growers, manufacturers, and dispensaries, find it notoriously difficult to gain access to traditional banking services in the US. Most banks are not willing to deal with cannabis companies due to the difficult regulatory and legal framework under which they operate.
As a result, digital currencies such as bitcoin have been hailed as a possible solution to provide banking services to the largely "cash only" cannabis industry. While bitcoin has managed to gain some adoption among cannabis dispensaries, especially in cities with large bitcoin communities, the digital currency has not managed to establish itself as a go-to banking alternative for the cannabis industry. However, that has not stopped developers from launching new cannabis-specific digital currencies that aim to penetrate this market.
In the early days of the altcoin market in 2014, a number of cannabis coins started to emerge to provide a new payment solution specifically for the "cannabusiness." Like bitcoin, however, mass adoption of these digital payment systems is yet to occur in the cannabis sector, but that does not mean that these type of coins may not serve as interesting investment opportunities for digital asset investors.
Top Cannabis Crypto Tokens
To compile our list of the most promising cannabis cryptocurrencies, we have used criteria such as market capitalization, daily trading volume, and social media reach, among other factors.
| Name | Description | Project Launch Year | Market Capitalization ($) | 24h Trading Volume ($) | Number of Supporting Exchanges | Twitter Followers | Score |
| --- | --- | --- | --- | --- | --- | --- | --- |
| PotCoin (POT) | In 2014, PotCoin was the first cannabis coin to hit the market. PotCoin's aim is to become the go-to digital currency solution for the $250 billion global cannabis industry. The digital currency project is community-based and operates as a decentralized autonomous organization (DAO), which means community members vote on the development of the digital currency. Perhaps most notable about the PotCoin project is that it sponsored Dennis Rodman's trip to North Korea, which gained it substantial mainstream media attention. | 2014 | 1,816,737 | 1,770 | 3 | 32,800 | 5 |
| HempCoin (THC) | Launched in 2014, HempCoin aims to revolutionize the hemp, agricultural, and tobacco industries using its digital currency payment system, which can be used for online payments and in-store point-of-sale terminals. HempCoin is a proof-of-stake coin, which means it can be staked by holders to earn revenue with THC. | 2014 | 1,123,844 | 1,630 | 2 | 31,700 | 4 |
| CannabisCoin (CANN) | Founded in 2014, CannabisCoin is a peer-to-peer digital currency for the cannabis industry. While the coin has struggled to gain a notable level of adoption, its developers are still regularly updating the code to improve the currency. | 2014 | 529,107 | <1,000 | 2 | 17,900 | 2.5 |
| DopeCoin (DOPE) | Also launched in 2014, DopeCoin is a peer-to-peer online payment system targeting the legal cannabis industry. It uses a POS algorithm, which means users can stake their coins and earn up to five percent per annum. | 2014 | 200,499 | <1,000 | 1 | 22,500 | 2 |
| Tokes (TKS) | Launched in 2017, the Tokes Platform brands itself as a blockchain solution for the cannabis industry. Beyond its digital currency TKS, the platform also provides other blockchain-powered solutions such as "track and trace" solutions for supply chain management and integration to conventional enterprise software (ERP systems) for any industry, according to its website. | 2017 | 594,927 | <1,000 | 1 | 8,367 | 2 |
Small-cap, High-risk Tokens
When looking at the market capitalizations of the above-listed digital assets, you will see that they are all small to micro-cap tokens. That means they have minimal liquidity, which means getting in and out of trades can be costly while entering into large positions can be difficult.
Additionally, no digital currency specifically targeting the legal cannabis business has so far managed to emerge as the industry's go-to payments solution. Not even bitcoin has managed to establish itself as a viable alternative to cash payments for the cannabis industry.
It is, therefore, important to note that cannabis crypto tokens are among the riskiest investments in the digital asset markets and should probably only make up a tiny holding in a diversified digital currency portfolio.
Related Articles:
Subscribe to the Bitcoin Market Journal newsletter for more information on investing in bitcoin and other digital assets in 2019!