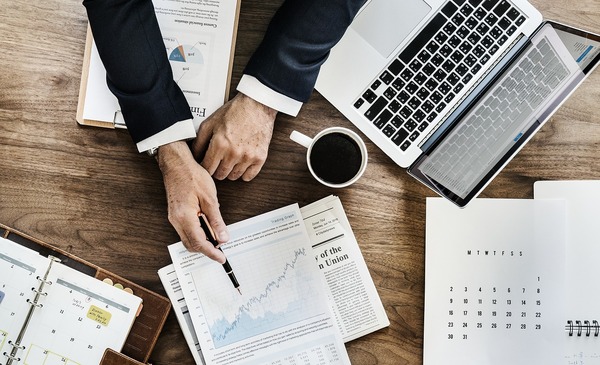 If you are looking to build a blockchain application, implement a distributed ledger-based solution, or launch a security token, you will need to hire blockchain consultants. Fortunately, there are a number of blockchain consultants and consultancy firms that you can employ to help your business with its blockchain needs.
In this guide, you will discover how much you can expect to pay for blockchain experts so that you can better budget for your foray into the blockchain space.
How Much Do Blockchain Experts Cost?
Hourlie Rates Vary Greatly
According to a study from Codementor, freelance blockchain developers of all experience levels charge an average rate of $81 to $100 and a median rate of $61 to $80. These figures were obtained from hourly rates set by over 12,000 freelance blockchain developers on the Codementor platform and include freelancers from all over the world.
Location Matters
The amount you will pay for blockchain consultants varies greatly depending on the geographical location in which they are based.
According to data compiled by developer recruitment platform YouTeam, you can expect to pay around $200 per hour for US-based blockchain experts, $100 to $150 per hour for Western European experts, and $70 to $100 for blockchain talent based in Eastern European IT hubs. For blockchain experts based in India, you can expect to pay as little as $40 per hour.
You Pay More for Experience
According to figures obtained by Bitcoin Market Journal, you can expect to pay $120 per hour for a junior blockchain developer and $140 per hour for a senior blockchain developer. For experienced blockchain managers, you can expect to pay $160 per hour.
Blockchain strategists come with the highest price tags. You can expect to pay $300 per hour for junior blockchain strategists while senior strategists will set you back $500 per hour.
When it comes to hiring blockchain consultants, you can find experts for all prices ranges. However, it is generally recommended to work with blockchain consultancies that are located in the same geographical location as you are. Not only will they be more knowledgable about your jurisdiction's legal and regulatory situation, but you can also work with them face-to-face.
Related Articles:
Subscribe to the Bitcoin Market Journal newsletter to learn more about blockchain technology and digital assets.