There are a lot of digital wallets from which to choose for storing your bitcoin. However, if you're new to bitcoin, then you might not know where to start. One option many users like is the online wallet.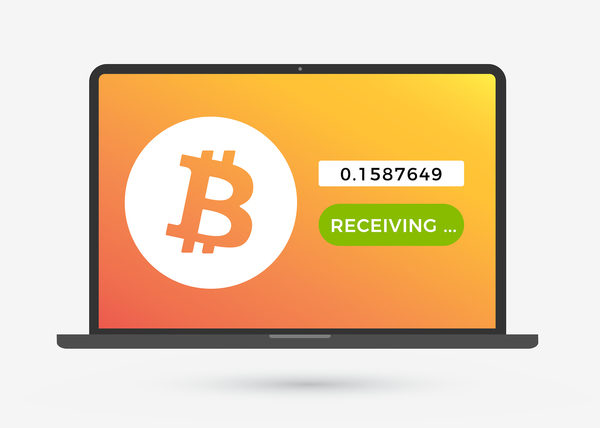 An online wallet is also known as a web wallet, which means you can access it through your web browser, in much the same way you would visit a website. Of course, since web wallets reside online, they are more vulnerable to theft or cyber attacks than hardware wallets.
There are several bitcoin online web wallets, which is why we've done the hard work for you. Listed here are our choices for the best bitcoin online web wallets. We've rated each wallet on a scale of 1 to 5 using categories such as the number of digital assets supported, ease of use, security, years in business, and additional features.
Name
Description
Multi-
currency Support
Security
Ease of Use
Additonal Features
Years in Business
Score
Guarda
Guarda is a mobile wallet that supports not only bitcoin, but other altcoins as well. This lightweight wallet is available in your browser and on your mobile device, too. Guarda is safe and reliable, which makes it one of the best online bitcoin wallets available. Your personal, private information is protected with this wallet, which erases your keys anytime you navigate away from the site or log out.
Bitcoin, Bitcoin Cash, Binance, Cardano, Dash, Dogecoin, EOS, Ethereum, Ethereum Classic, Litecoin, Monero, Neo, Ripple, Stellar, and many more.
Great security since Guarda erases your keys when you log out.
Easy-to-use interface
Supports many currencies
Exchange currencies and tokens within the app
Easy wallet-to-wallet transactions
Full user control of private keys
Secured with your personal PIN

2017
4.5
Free Wallet
Free Wallet is a great option if you want an online wallet that's compatible with Android and iOS. Plus, this excellent wallet supports bitcoin and over 30 different altcoins. Free Wallet provides enhanced security features with its wallet, so users don't have to worry about unauthorized access to their funds.
Bitcoin, Ethereum, Monero, Dash, Doge, Zcash, Ripple, Lisk, Tron, Bitcoin Cash, Stellar, Neo, Litecoin, and more.
Good - Supports 2FA and fingerprint recongition, along with multi-signature transactions
Not as easy to set up and use as other online wallets
Supports multiple currencies
Free transfers between users
Purchase bitcoin, Ethereum, and Litecoin with your credit card
Good customer support
2016
3.5
Cryptonator
Cryptonator online wallet supports bitcoin, Litecoin, Ethereum, and many other altcoins. This wallet supports fast and direct transactions, so you don't have to worry whether or not your funds have successfully arrived at their intended destination. Additionally, Cryptonator offers a high-level of privacy, security, and anonymity.
Bitcoin, Bitcoin Cash, Dash, Ethereum, Litecoin, Ripple, Monero, and more.
Good - Encrypted SSL Connection and Two-Step Authentication
Free and easy to use
Supports multiple currencies
Offers a bitcoin exchange
Accepts payments directly to your account

2014
4
Blockchain.info
Blockchain.info has been around since 2011. This popular online bitcoin wallet boasts over 23 million user accounts and has performed over 100 million transactions. You can seamlessly and easily store, transact, and exchange bitcoin with the Blockchain.info wallet.
Bitcoin, Bitcoin Cash, Ethereum
Supports SMS and Two-Factor Authentication. Offers recovery backup key to access your account in the event of lost passwords.
Easy to sign up and get started with Blockchain.info.
New wallet address generated after each transaction
Pair your online wallet with your mobile device
Buy and sell digital assets through your Blockchain wallet
View your balance in your local fiat currency
Intuitive and easy to navigate user design
2011
4
Jaxx Liberty
Jaxx Liberty is a powerful online wallet that supports bitcoin and many other altcoins. Jaxx, which originated in 2014, recently updated its wallet to Jaxx Liberty, which was released in 2018. This online wallet is available for both Android and iOS, or you can download it to your desktop. Jaxx now includes a portfolio, a unified dashboard, and Shapeshift integration so you can easily exchange coins.
Bitcoin, Ethereum, Bitcoin Cash, Litecoin, Dash, Ethereum Classic, zCash, and many more.
You own the keys to your wallet
Jaxx never has access to your digital assets
Bank grade encryption data
Standard wallet data processes used for privacy and protection
Easy to set up, use, and navigate. Jaxx Liberty provides a Chrome extension for quick access.
Built-in ShapeShift Support
Access digital asset portfolio
View real-time market data
Excellent customer support
Supported on multiple platforms
2014
5
Green Address
Green Address is a wallet that only supports bitcoin, but focuses its efforts on providing security for its users. While there are mobile options for iOS and Android, sending and receiving your bitcoin with Green Address is no different than it is with other wallets. However, due to additional security features, setting up the wallet can be complex.
Bitcoin
SupportsTwo-Factor Authentication
User controlled backup keys
Wallet signature required to move digital assets
Minimal user information stored on Green Address servers
PIN login required
Challenging for newer users to set up and begin using. Transaction times are slow.
Compatible with multiple platforms
Transfer digital assets with other Green Address users
QR code available for sending and receiving coins
Open source wallet
2013
3.5
CounterWallet
Even though CounterWallet's interface isn't as updated as some of the other wallets on this list, it still offers users a solid online wallet that gets the job done. You can store your bitcoin in the CounterWallet, plus you can trade any kind of bitcoin related token. If you're new to bitcoin or looking for a non-technical option, this might be the wallet for you.
Bitcoin
Supports multi-signature, cold storage, and private key location.
Creating an account and signing into the wallet requires you to enter a long secure passphrase each time.
Built-in exchange
Open source
2014
3
Coinbase
Some people argue that Coinbase is an exchange, which is true, but it also provides its users with online wallets for their bitcoin and altcoins. Sending and receiving bitcoin is easy on the Coinbase platform. With the convenience of Coinbase, users can buy and sell bitcoin right from their wallet. This is especially nice since you can link your bank account or debit or credit card to make things even simpler. One great feature about Coinbase is that it guarantees your funds, as the wallet insures 100% of your crypto holds.
Bitcoin, Ethereum, Litecoin, Bitcoin Cash, Ethereum Classic, Stellar, and more.
With the Coinbase wallet, you use your username and password to access your digital assets. However, Coinbase guarantees your funds, which means they are 100% insured by Coinbase. Users can also enable Two-Factor or SMS authentication on their account if they so choose.
Coinbase is easy to set up and use. Navigation is straightforward and simple.
Instantly buy your bitcoin or other altcoin
Easy to use for users new to bitcoin
Purchase digital assets with debit card, credit card, or wire transfer
Convert digital assets in-wallet
Online education available for anyone who wants to learn more
2012
5
Uphold
Uphold is similar to Coinbase in that it's an exchange that offers its users an online wallet. However, unlike Coinbase, Uphold will store both fiat money, bitcoin, and altcoins. Very few, if any, digital asset exchanges offer this type of feature. All Uphold members also have the benefit of using Visa and Mastercard for any transactions they perform on the platform. Plus, all members on the Uphold platform can perform transactions with one another for no charge and without limits. This applies to fiat, bitcoin, and altcoin transactions.
Bitcoin, Litecoin, Ethereum, Bitcoin Cash, BAT, Dash, Ripple, and more.
Support Two-Factor Authentication, private keys are encrypted to prevent hacks, meets US and European rules and regulations. Complies with all Anti-money laundering controls.
Using Uphold requires a little more effort than other wallets. However, once a user finishes registering, the wallet is easy to navigate and understand, even for new users.
Supports precious metals like Gold, Silver, and Platinum
Transfer funds to anywhere in the world
Convert currencies in your wallet
Free transfers to other Uphold users
2015
4.5
StrongCoin
StrongCoin online wallet that focuses on benefits and features like security, transparency, and complete control over your money. One of the things StrongCoin users like most about this wallet is that it only keeps encrypted keys on its servers. That means if the platform gets hacked, user keys are still secure and protected. Plus, those who use StrongCoin can use its exchange feature to buy and sell their bitcoin right from the wallet.
Bitcoin, Bitcoin Cash
Users control their private keys, which means they control who has access to their funds. Offers secure backup protection guarantee to all its users.
Signing up for a StrongCoin wallet is easy and navigating the platform is straightforward.
Built-in exchange
Support multiple platforms
Open source


2011
3.8
Assess Your Options
As you can see, there are plenty of choices for bitcoin online web wallets. Be sure you evaluate your selection based on the criteria you believe to be the most important. Some prefer security while others might focus on features. Regardless, chances are good that one of these wallets will meet your needs.
Bitcoin Market Journal has your needs in mind as it provides in-depth reviews of what is going on in the world of bitcoin. Take a moment to subscribe to the Bitcoin Market Journal newsletter so you'll have the access you need to navigate the world of blockchain assets.