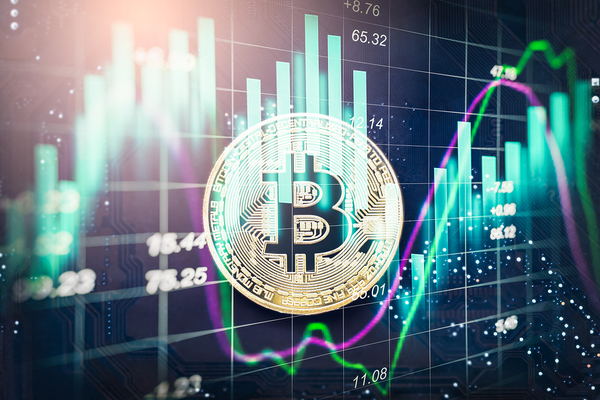 Choosing the best place to buy and sell bitcoin can seem like a daunting task with so many exchanges from which to choose and so many variables to consider. If you're focused on getting the best deal when buying bitcoin, you've come to the right place.
We're going to put the emphasis on bitcoin fees and finding the exchange with the lowest cost. After presenting you with that unbiased information, we'll go on to discuss some of the other considerations for the most inexpensive exchanges based on their fee structure.
Before we get started here are some considerations when looking for the best deal in bitcoin:
Fees: This is the focus of this article and there are three types to consider: deposit fees, transaction fees, and withdrawal fees. Each will be different and, when combined, will affect the total amount you receive.
Exchange rate/Spread: While some exchanges may look inexpensive, with very low fees, they actually hide their fees in larger spreads, making you pay more for the bitcoin you're buying or receive less when selling.
Country support: If the exchange doesn't accept customers from your country, it won't be of any use to you.
Buying limits: Most exchanges have limits on how much you can buy and sell. These limits are based on either your time with the exchange or, more typically, how much personal information you've given them to satisfy KYC and AML regulations. Learn how to buy bitcoin without ID here.
Accepted payment methods: Usually the most cost-effective payment method is a bank or wire transfer. Credit card payments often incur additional fees.
Exchange reputation: Any exchange that's been in business for some time will have some negative reviews, but those should be minimal. Overall the cryptocurrency community should see the exchange as trustworthy. Excellent support is another hallmark of a good exchange.

Exchange
Deposit Fee
Transaction Fee
Withdrawal Fee
Spread
Credit Card Fee*
Coinbase
Free (ACH)
1.49% (max $2.99)
Free (ACH)
0.5%
3.99%
Coinmama
Free
Free
Free
5.90%
5.00%
CEX.io
Free
0.25% (7% for instant buy)
Free
0.5%
2.99%
BitPanda
Free
1.49% buy, 1.29% sell
Free
Undisclosed
5.00%
Bitstamp
SEPA free, Int'l wire 0.05% ($7.50 min)
0.25%
SEPA €0.90, Int'l wire 0.09% ($15.00 min)
Variable, but usually less than 0.5%
5.00%
Kraken
$5 (ACH)
Free (SEPA)

0.26%
$5 (ACH)
€0.90 (SEPA)

Variable, but usually less than 0.5%
CC not accepted
Bittrex
Free
0.25%
Free
Variable, but usually less than 0.5%
CC not accepted
Changelly
Bank deposits not supported
0.50%
Bank withdrawals not supported
Supposedly 0%
5.00%
LocalBitcoins **
Gemini
Free
Online 1%
Mobile 1.49%

Free
0.5%
CC not accepted
* Banks and credit card companies can charge additional fees.
**LocalBitcoins has no fees. Spreads are based on the offers from sellers and range from 3-4%+ for in-person cash payments or bank deposits to 15-20%+ for credit card and Paypal.
Based on the above chart, you might think Bitstamp, Kraken, or Bittrex would be your best deals when buying bitcoin, but the truth is that it's more involved than that. Of the three, Bittrex is actually your best choice if you're buying $1,000 worth of bitcoin, especially if you're U.S.-based. It's the only one of the three that has no deposit/withdrawal fees, and a $1,000 BTC purchase would actually cost $1,007.50 on Bittrex after fees.
CEX.io would get you the same deal, as long as you don't use their expensive instant buy feature. CEX.io would also be the best choice if you're using a credit card to buy.
It's interesting to note that LocalBitcoins is one of the more expensive options on the list. Even an in-person cash transaction adds 3-4% to the cost at a minimum, although you do have the benefit of keeping the transaction anonymous.
Overall the best deal on bitcoin will be had from CEX.io or Bittrex, although Coinbase isn't far behind on smaller purchases and sales. Coinmama, which looks like a good deal with its lack of a transaction fee, is actually the most expensive option due to the huge spread.
Note that the transaction fee at CEX.io drops based on your 30-day trade volume and can get as low as 0% if you buy/sell/trade more than 6,000 BTC per month. Gemini has a similar discount, so for those trading more than 100 BTC per month, Gemini may be a good deal.
At Bitcoin Market Journal, we help investors maximize their capital and when you subscribe to the Bitcoin Market Journal newsletter, you can be sure you'll be getting the latest, unbiased bitcoin information.