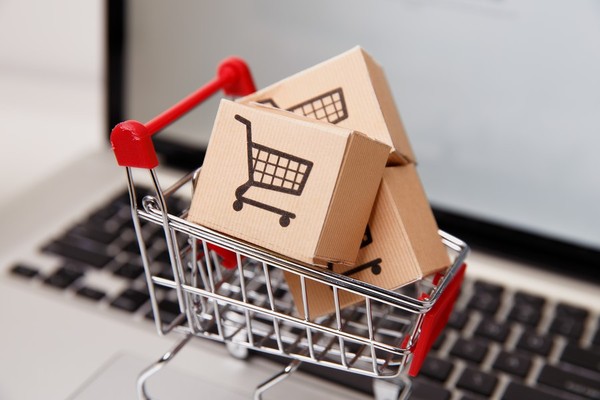 Bitcoin and altcoins have historically struggled in the area of mass adoption. While some view cryptocurrency as currency and a store of value, others worry that digital currencies do not actually fit into these categories.
Merchant payment gateways that accept digital currencies will be instrumental in the coming mass adoption of cryptocurrencies, adding additional legitimacy and providing a strong use case for digital coins.
Our team has compiled a list of the best payment gateway solutions for merchants and digital currency users in general. We have scored overall usability, associated costs, as well as cryptocurrency support, among other factors, on a scale of 1-5. (Contact us to have your payment gateway reviewed and included in this list.)
| Company | Description | Years in business | Regulation | Team Size | Fees | Instant Transactions | Buyer Protection | UX | Coins Supported | Score |
| --- | --- | --- | --- | --- | --- | --- | --- | --- | --- | --- |
| UTrust | Solution aimed at letting merchants accept crypto payments. Converts crypto to fiat and vice versa instantly to address volatility. Physical offices in London, Lisbon, Zurich, Braga, Porto. Plans to expand to Asia and the US. Features own utility token (UTK). | 2 | Full authorization for the provision of payment services. Connected services covered as well. | 45 | 0.50%-1% | Yes. On- and Off-chain. | Yes | Good | 5 | 4 |
| Coinbase | Digital currency wallet and exchange, with more than 20 million users. Based in San Francisco, CA. Offices in Chicago, Portland, New York, Tokyo, and London. | 7 | Fully authorized to provide money transmission services in the US as well as overseas. | 1046 | Custom fees based on user location, type of service etc. | Yes. Don't always work as advertised. | Issue not addressed. Probably none. | Good | 20 | 3.5 |
| BitPay | Bitcoin payment service for merchants. Wallet service. Hundreds of thousands of monthly transactions. Offices in Atlanta, Buenos Aires, Amsterdam. | 8 | Licensed in several US states. | 121 | 1% | Yes. Zero-confirmation payments | Some, made possible by the payment protocol. | Average | 5 | 3.5 |
| Coinpayments | Integrated payments gateway for virtual currencies such as bitcoin and Litecoin. Offices in Estonia, Grand Cayman, and Vancouver. | 6 | Partly regulated through third parties. | 40 | Mostly 0.50%. | Yes. On-chain | None | Poor | 88 | 3 |
| Square | One of the biggest merchant payment processors. Huge existing market penetration. Focused on eventually letting merchants accept virtual currencies too. Offices in San Francisco, New York, Toronto, Atlanta, St Louis, Kitchener Waterloo, Tokyo, Melbourne, London, and Dublin. | 10 | Fully licensed as a money transmitter in the US and where required. | 3349 | No actual bitcoin payments are yet supported. Just the buying and selling of BTC. | No | Does not support actual crypto payments yet. | Cash App interface is good. It is not for bitcoin payments yet. | 1 | 2.5 |
| Coingate | Bitcoin/altcoin payment gateway. Lets merchants accept digital currency payments. Based in Vilnius, Lithuania. No other physical offices yet. | 5 | Coingate does "not provide financial or other regulated services". It is, however, covered by Lithuanian law. | 25 | Traders pay 3% on buying/selling. Merchants pay 1% processing fee | Yes. Supports Lightning Network | Issue not addressed. Probably none. | Average | 47 | 2.5 |
Here's our take on these top payment gateways.
UTrust's top selling point is buyer protection.
It offers by far the most in this regard out of all reviewed gateways. It does so due to its escrow-based payment protocol. In the process though, it sacrifices decentralization.
It also features a bolt-on blockchain of its own, complete with the UTK utility token. UTK tokens offer certain discounts for users. Their actual utility is somewhat questionable, though. The token also raises some uncomfortable questions from the perspective of regulation.
Coinbase is a true digital currency heavyweight.
Seen as the top crypto exchange, Coinbase has been around since the dawn of the digital currency era. That said, its payment gateway side of the business seems secondary.
Still, it represents a viable alternative for merchants looking to adopt bitcoin and altcoins for payments.
BitPay struggles with reputation issues.
Despite being one of the older and seemingly more reliable bitcoin payment gateways, BitPay is not a hit with users these days. 
Complaints range from lack of proper support to allegations of downright fraud from some merchants. The repeated raising of the payment threshold did not go down well with this latter user category.
BitPay's Payment Protocol locks in the exchange rate for every invoice for 15 minutes. This is how the system deals with volatility.  This way it has managed to eliminate the majority of payment errors.
Coinpayments lists scores of supported coins.
Exactly how many of these are indeed supported is a different question. Of the 88 coins currently listed at the site, many are "Under Maintenance". Many others lack liquidity.
The payments gateway has some reputation problems as well.
Coinpayments has made an impressive selection of simple- and advanced buttons, APIs, plugins, POS interfaces and shopping cart buttons available for merchants.
Square's presence on this list is not quite justified yet.
While the Cash App lets users buy and sell bitcoin, that's about all it currently does. Users cannot spend bitcoin through the app, and merchants cannot accept it through the POS app either.
If/when Square makes bitcoin payments available, it will likely move right to the top of this list, however. Such a move would be a major boon mass adoption-wise, given the existing user base of the operator.
CoinGate is the runt of the litter.
A small operation working out of a nondescript jurisdiction, CoinGate offers smooth integration and decent payment services. Most of the user complaints about its services come from retail digital currency buyers. Merchants seem to like it.
As this section of the digital currency universe evolves, strong players are sure to enter into the picture, spurring mass adoption of cryptocurrencies globally. Keep up-to-date with the crypto payments and mass adoption scene by subscribing to the Bitcoin Market Journal newsletter today!