Description
139 Investors read this
Should you invest in IOTA, the cryptocurrency designed for the Internet of Things? Here is what Bitcoin Market Journal analysts believe about the future value of IOTA.
Market and Advantage
IOTA has identified a clear problem to solve, namely, enabling and supporting the Internet of Things (IoT) by allowing no-fee transactions. 
By leveraging IOTA, devices (smartphones, tablets, etc.) could trade resources without going through a third party, enabling the existence of the Machine Economy. 
This could potentially (emphasis on potentially) be a very big deal. As the IoT grows ever larger, demand may increase for storage, computing, and other resources that can help power devices on the IoT. IOTA provides a way for devices to pay each other for resources that they share without incurring fees. 
This is a relatively unique focus. We say "relatively" because Exxor targets a very similar set of use cases, but it is reportedly not a real project. That leaves IOTA as the only cryptocurrency designed specifically for helping to manage resources on the IoT.
While IOTA's clear market focus is a strength, it is balanced by the fact that, to date, it has very little real-world use. In addition, the IoT remains young and is still very much in development. This casts some uncertainty over how many potential users IOTA will have in the long run, and whether the use cases it is targeting today will be addressed by other technology in the future.
It is not certain that there will actually be widespread demand for IoT devices to share resources in the way IOTA developers anticipate.
Next-Generation Technology
One major draw of IOTA is its use of distributed ledger technology (DLT) called the tangle. This innovative distributed ledger gets its name from the way transactions are made. 
While technologists, developers, and market observers have hailed the blockchain's significant potential, this distributed ledger is not without its shortcomings. Blockchains require users to make transactions and miners to confirm transactions. 
Dividing these groups has created conflicting interests. Users, for example, benefit from having lower transaction fees, while miners benefit from higher ones. 
To eliminate these problems, the team behind IOTA combined the two groups by requiring users to confirm two transactions for every one they make. 
While digital currencies that rely on the blockchain may end up with scaling dilemmas, IOTA's tangle is infinitely scalable. Since every transaction requires confirmation of two others, increases in nodes executing transactions will inevitably increase the network's capacity. 
One point of concern regarding IOTA is its reliance on a supernode called the coordinator, which helps ensure that the digital currency's network is not vulnerable to attackers. 
While the network remains small, it is vulnerable to outside attack, necessitating the coordinator, which basically serves as a crutch for the network until it has enough activity to be safe on its own. 
When the network is ready, the team plans on shutting the coordinator down permanently. 
For now, the existence of this supernode has been a source of criticism, as some market observers have claimed that IOTA is centralized, instead of decentralized like many digital currencies. 
Economics
IOTA is strong on the economic front. Unlike many cryptocurrencies, which are linked to complex software platforms, IOTA does not have extensive Research and Development requirements. Its framework is relatively simple and straightforward.
The lack of interest by other real projects in IOTA's market also suggests that the threat of competition is low.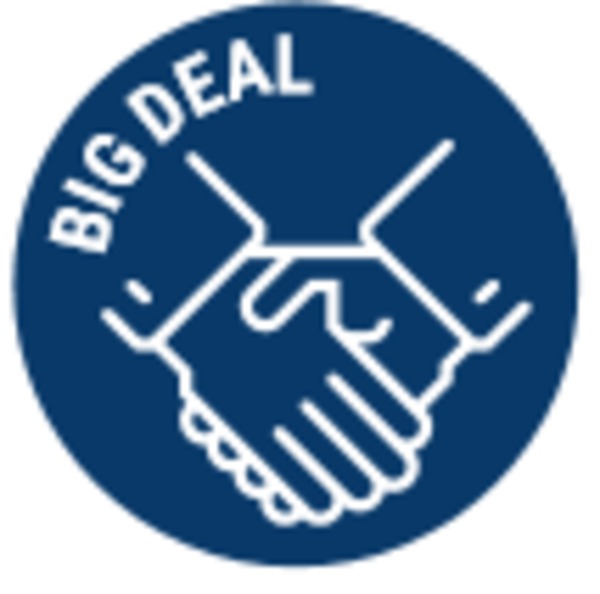 Team
IOTA also stands out strongly for its team. In fact, Bitcoin Market Journal analysts originally gave the project a perfect 5.0 score on this front.
Its founders have a strong record of performance with other startups, including but not limited to, projects within the blockchain space. The team also includes a list of professional programmers, designers, and researchers, giving the project the brainpower it needs to transform vision into reality.
However, some market observers have voiced concerns about IOTA's management team. This team has not responded well to criticism and has repeatedly acted in an unprofessional manner. 
Investor-Friendliness
IOTA consistently ranks as one of the top 10 digital currencies by market capitalization (market cap) on data source CoinMarketCap. At the time of this writing, IOTA was the ninth-largest digital currency by market value. 
The currency's price has risen sharply since its token started trading on exchanges, rising from $0.63 apiece in June 2017 to $1.86 at the time of this writing, additional CoinMarketCap figures show. This represents a gain of 195%. 
The digital asset has also enjoyed widespread media coverage, being mentioned in major publications like Bloomberg, CNBC, and Forbes. 
Interest in IOTA could grow significantly as the number of Internet-connected devices continues to increase. 
Another factor that could fuel greater interest in IOTA is the continued discussion surrounding the energy costs involved with mining digital currencies. 
One feature of IOTA that sets it apart from most other altcoins is that it does not require an energy-intensive mining process. This could prove to a big deal to investors, given that it can cost thousands of dollars' worth of electricity to mine a single bitcoin. 
Overall Potential
IOTA's innovative technology is its biggest asset. While bitcoin repeatedly struggled with a scaling dilemma, IOTA should be able to avoid scaling problems simply due to its design. 
The team has a strong background, which serves as another source of strength.
The project's focus on the IoT space is also a strength, given that it is the only altcoin that caters to this market. As the number of internet-connect devices grows, IOTA could become increasingly valuable. 
That said, IOTA's focus on IoT could be its greatest weakness since the future of the IoT remains unpredictable. IOTA's long-term value will depend on whether the problem it proposes to solve for the IoT turns out to be a major problem for IoT devices in the long run.
Overall, Bitcoin Market Journal believes IOTA has strong potential. The uncertainty of where IoT technology and blockchain technology will go and whether they will evolve together harmoniously is a cause of caution for those looking to invest in IOTA.
The concerns about the professionalism and behavior of the IOTA management team could also be a cause for concern. 
Want to learn more about altcoin investment and analysis? Subscribe to the Bitcoin Market Journal newsletter today!
Listen to the Bitcoin Market Journal analyst briefing for IOTA.
Questions and Answers
Help us improve our listing for this company by asking a question.